The new trailer for Ryan Murphy's "Feud" is here, and it's epic levels of drama
At the Super Bowl last night, we got a glimpse at one of the greatest feuds in history, and we're not talking about the feud between NFL Commissioner Roger Goodell and the New England Patriots (although that is also up there). After Lady Gaga's incredible halftime performance, FX premiered two clips from its highly anticipated new series from Ryan Murphy's, Feud: Bette and Joan.
The anthology series, which premieres on March 5th, centers around the infamous feud between iconic actresses Bette Davis and Joan Crawford on the set of their 1962 film Whatever Happened to Baby Jane?
The first clip features Davis (Susan Sarandon) kicking Crawford (Jessica Lange) on set of the film.
https://www.youtube.com/watch?v=fNTfVKJo0Z0?feature=oembed
The majority of the promotions for the series has centered around Sarandon and Lange as the titular characters but the second clip gave viewers a look at Catherine Zeta-Jones as actress Olivia de Havilland. In the clip, de Havilland says, "That was a feud of biblical proportions."
https://www.youtube.com/watch?v=DK2yO5rcFbE?feature=oembed
In addition to the Sarandon, Lange, and Zeta-Jones, the series also stars Alfred Molina as Baby Jane director Robert Aldrich, Sarah Paulson as actress Geraldine Page, Stanley Tucci as studio head Jack Warner, Judy Davis as gossip columnist Hedda Hopper, and Dominic Burgess as Baby Jane costar Victor Buono.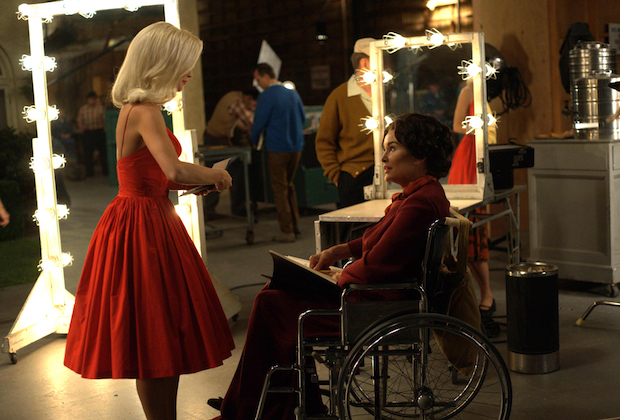 While the behind the scenes drama for Baby Jane was plenty ugly, it actually served as promotion gold, as the film was about two sisters, both aging actresses, embroiled in a very vicious feud. Once two of the biggest stars in Hollywood, by the time Baby Jane was filmed, Crawford and Davis were both aging out of favor but the film and its behind the scenes drama briefly thrust the duo back into the spotlight.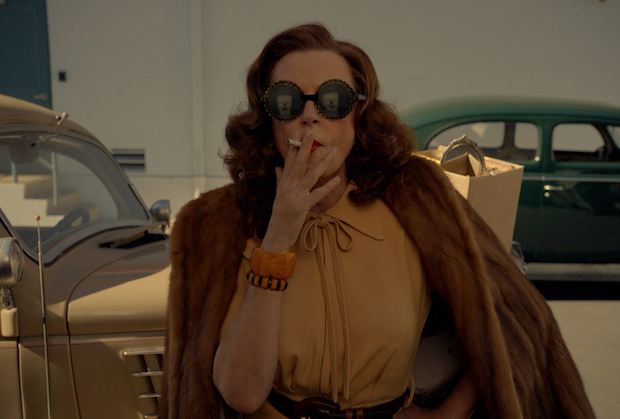 According to Lange, the series will look beyond the petty fight to the root of the problem in how aging actresses are treated by the entertainment industry.
"At the time when Feud takes place, Joan was 10 years younger than I am now, and yet her career was finished because of her age," she explained. "We've tried to investigate what that does to a woman, and for Joan, who was known for her tremendous beauty — what happens when that beauty is no longer considered viable?"
After watching the two clips from Feud, we can't wait to see what else Murphy has in store for us.