Ryan Gosling's funny faces during Emma Stone's SAG Award acceptance speech are way too cute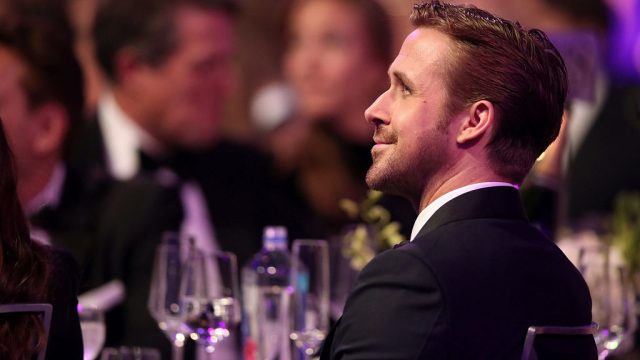 Emma Stone was as humble and cute as ever while accepting her SAG Award last night, and we can't get over how entertained co-star Ryan Gosling was by her speech.
The 28-year-old won Outstanding Performance by a Female Actor in a Leading Role for La La Land, which is also nominated for several Oscars. On stage, she was a little lost for words as she fought against the clock counting down to the end of her speech. In the audience, Ryan was clearly bemused by her.
Emma thanked the musical drama's director, Damien Chazelle, before she moved on to a shoutout for Ryan.
"Ryan, you're just the best. No one can argue it," she said.
Ryan laughed a little before covering his face briefly, possibly a little embarrassed by Emma's praise. (Just when we thought Ryan couldn't get any more adorable, TBH.)
https://www.youtube.com/watch?v=Q7z7Pk8k9rc?feature=oembed
Emma also acknowledged Meryl Streep, Natalie Portman, Amy Adams, and Emily Blunt, who were all nominated in the same category. That was a great moment of women celebrating women, and we love!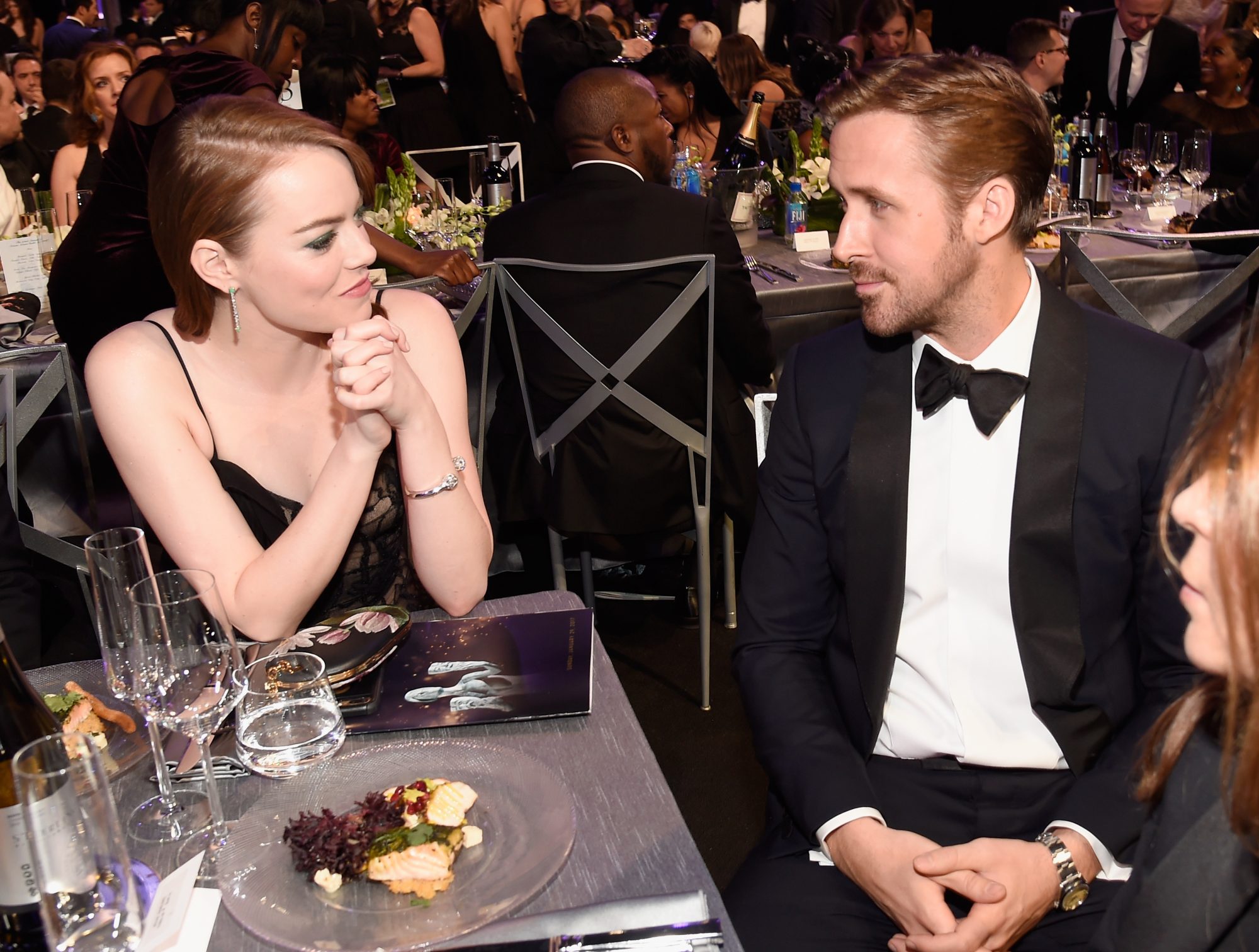 She left the stage looking really relieved that the pressure of making an acceptance speech was finally over, and she could not have been more relatable in that moment.
Congratulations, Emma!