Ryan Gosling's "Blade Runner 2049" co-stars are basically us if we starred in this movie with him
On our bucket lists, "Getting a hug from Ryan Gosling" is like, top five. So imagine our tinge of jealously when some of his Blade Runner 2049 costars got to do just that today.
At a photocall for the movie in Barcelona, Spain — Gosling and actresses Ana de Armas and Sylvia Hoeks posed for pictures and did a lot of laughing and hugging, and more laughing.
Just look at these ladies going in for their Ryan Gosling hugs. They look like they've been friends forever.
We can't help notice how casually dressed Ryan is, and how Fonzie his expression is.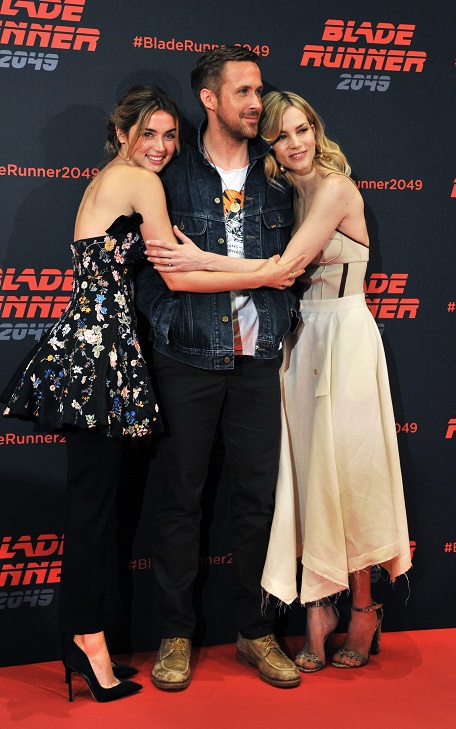 What were they laughing about!?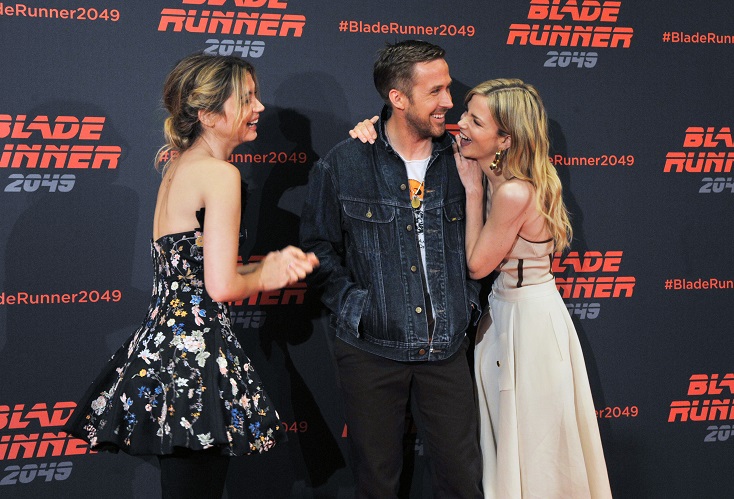 Ryan just seems like a physically affectionate kind of guy, though. Exhibit B: All his love to his La La Land colleagues at the Oscars this year.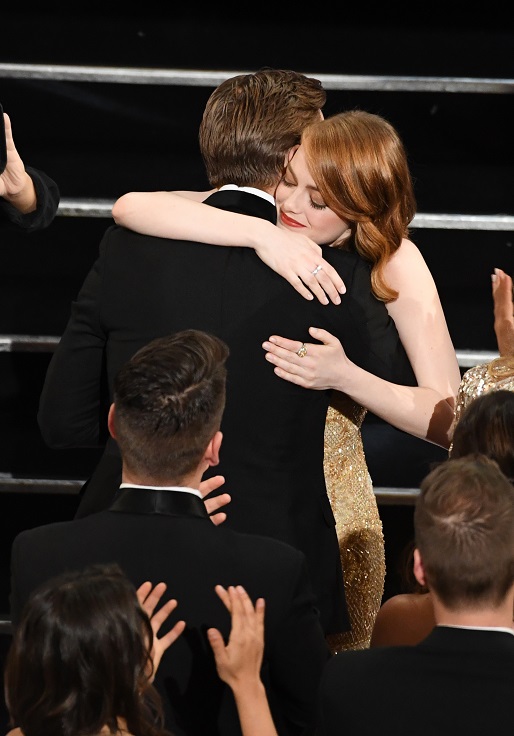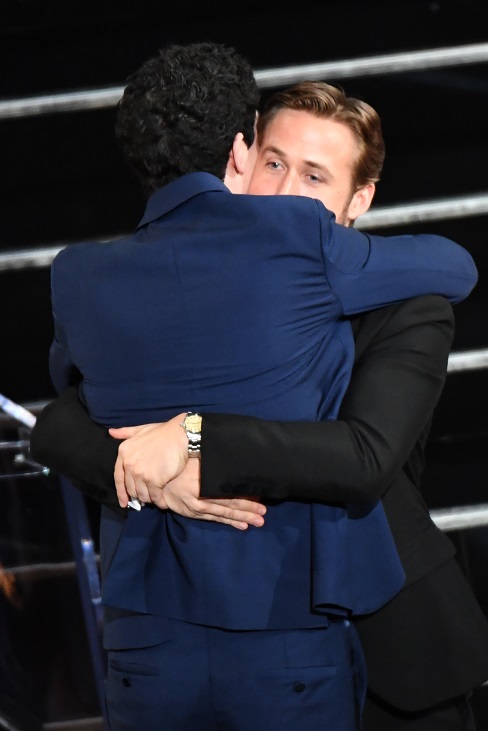 Ryan Gosling hugs recipient #3482347 that still isn't us: The Place Beyond the Pines writer/director Derek Cianfrance in 2012.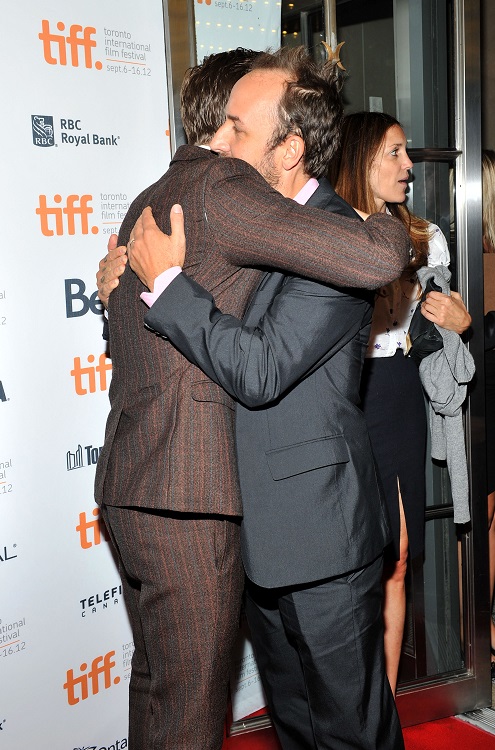 The Gos has been on hug patrol for at least a decade. Here he is with Anthony Hopkins in 2007.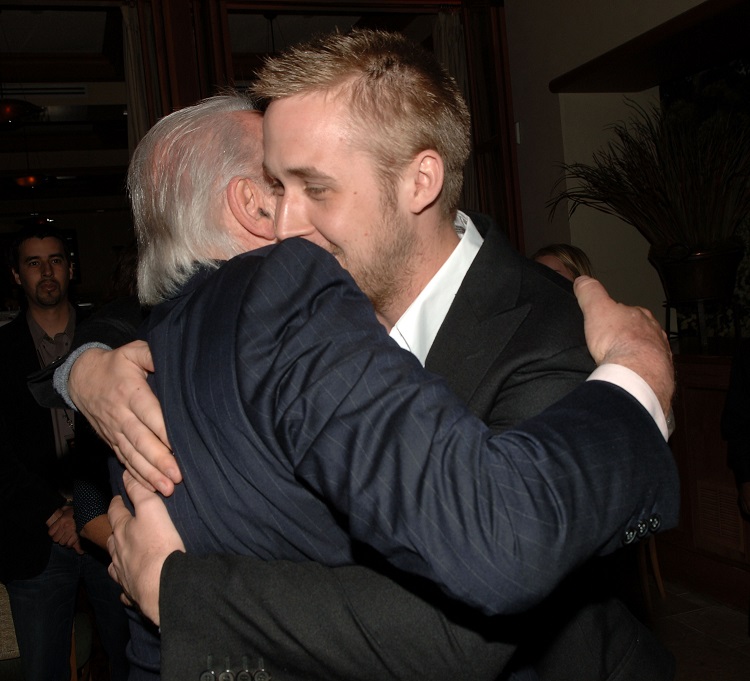 And some lucky folks — like Drive director Nicolas Winding Refn — GET KISSES, YOU GUYS.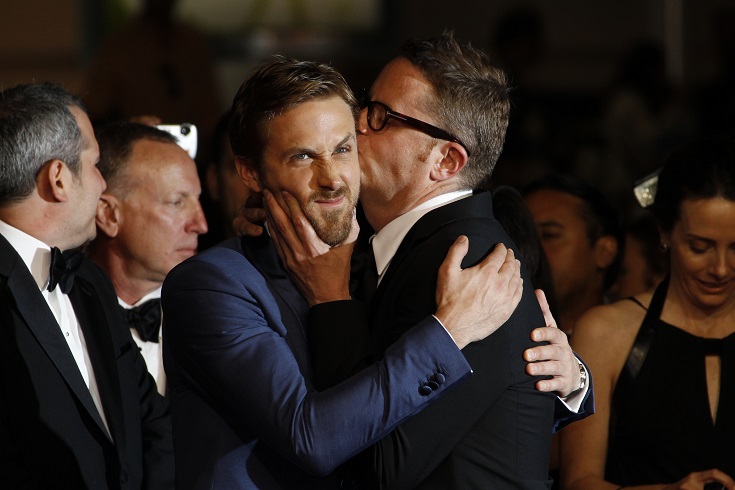 Ahem. Anyway, Blade Runner 2049 looks amazing. And even though we have to wait until October to see it, the actor promises we're in for one heck of a ride when we do.
"Prepare to start going steady with the edge of your seats," he joked at CinemaCon in March, adding secretively, "I'm not even sure I'm allowed to say that I had a good time making it."
We're pretty sure those photocall snaps above make it clear, tbh.
https://www.youtube.com/watch?v=gCcx85zbxz4?feature=oembed
Check out the trailer for this badass-looking sequel above, then scroll back up to relive the fuzzy feelings and join us in hoping we get some Ryan Gosling/Harrison Ford/Jared Leto hug photos at the premiere.