Ryan Gosling and Eva Mendes' home life is very modest (well, compared to everyone else in Hollywood)
Ryan Gosling might be an Oscar-nominated actor, but his and baby mama Eva Mendes' lives are way normal. Seriously, the two sound like they're raising their two daughters, Esmeralda Amada, two, and Amada Lee, nine months, under very low-key, down-to-earth circumstances. Despite their own superstar statuses.
"Their focus is on giving their girls a normal upbringing," a source told People.
Gosling and Mendes met making 2012's The Place Beyond the Pines. Within two years, they had Esmerelda.
Despite allowing Gosling to remain productive in his career, to great reward (see: La La Land), they're giving their kids a life out of the spotlight.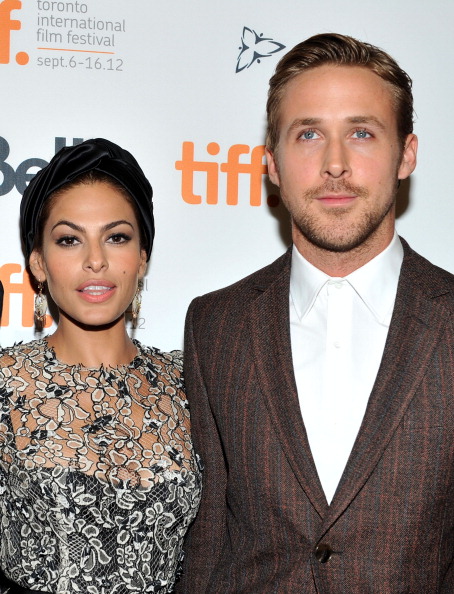 "Ryan and Eva are incredibly private, but at home, they're just like any normal family," said the source.
Okay, but really? Yep. Sounds like it. For one thing, they still live in the modest two-bedroom house in L.A. that, according to People, was once Gosling's bachelor pad. Also, they don't have a nanny. They rely on Mendes's family to help out when they need. While us normals don't have a nanny, literally everyone in Hollywood does.
https://www.youtube.com/watch?v=OPSt1oVur2A?feature=oembed
"While I was singing and dancing and playing piano and having one of the best experiences I've ever had on a film, my lady was raising our daughter, pregnant with our second and trying to help her brother fight his battle with cancer, he said. "Sweetheart, thank you.
https://www.instagram.com/p/BOkVwEwgfxt
THAT'S RIGHT. Gosling may be an award-worthy actor and musician, but Eva gets the award for keeping his career (and her own) active and relevant. #EvaMendesFTW