Ryan Gosling's daughters are convinced he's an astronaut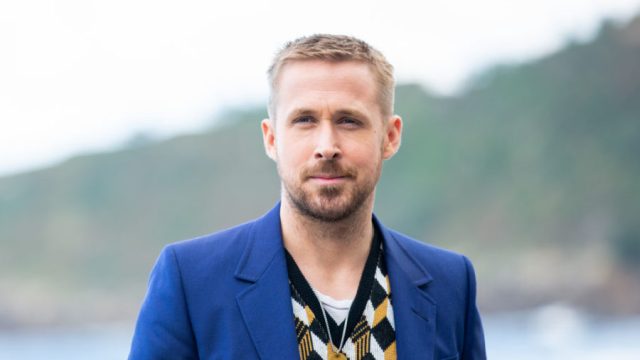 Hey, girl. Here's an adorable story for you. Ryan Gosling's daughters are convinced that he has a completely different job than seasoned Hollywood actor. In an October 3rd appearance on Jimmy Kimmel Live!, Gosling told host Jimmy Kimmel that his daughters think he's an astronaut. Gosling stars in the upcoming Neil Armstrong biopic First Man, and he told Kimmel, "They came to set, and they came on this day where I was shooting a launch scene. So I was in the space suit and pretending to launch. I think they think I'm an astronaut now."
He added, "My oldest said the other day, she pointed to the moon and she was like, 'That's where you work, right?'"
Watch Gosling's interview below.
https://www.youtube.com/watch?v=AS8cB871mZo?feature=oembed
LOL.
Gosling has two daughters, Esmeralda (4) and Amada Lee (2), with actress Eva Mendes. He and Mendes have been together since 2011.
First Man follows Armstrong's journey to become the first man on the moon, and Gosling stars opposite Kyle Chandler and The Crown's Claire Foy. He reunites with director Damien Chazelle, who directed the 2016 musical La La Land.
First Man hits theaters on October 12th.