Ryan Gosling and his daughter have epic playground battles and they're adorably ridiculous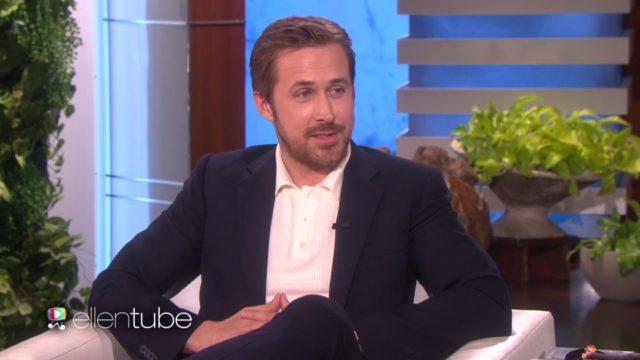 While we totally respect Ryan Gosling and Eva Mendes' choice to keep their family life out of the public eye, we love to hear stories about their adorable children. Ryan confirmed to Ellen DeGeneres that he and Eva had welcomed a baby girl into their lives recently and told some stories about their eldest daughter, Esmerelda, that are making our hearts melt.
First, Ryan teased us with a picture of the new baby and we have to say, she looks a lot like someone else we know: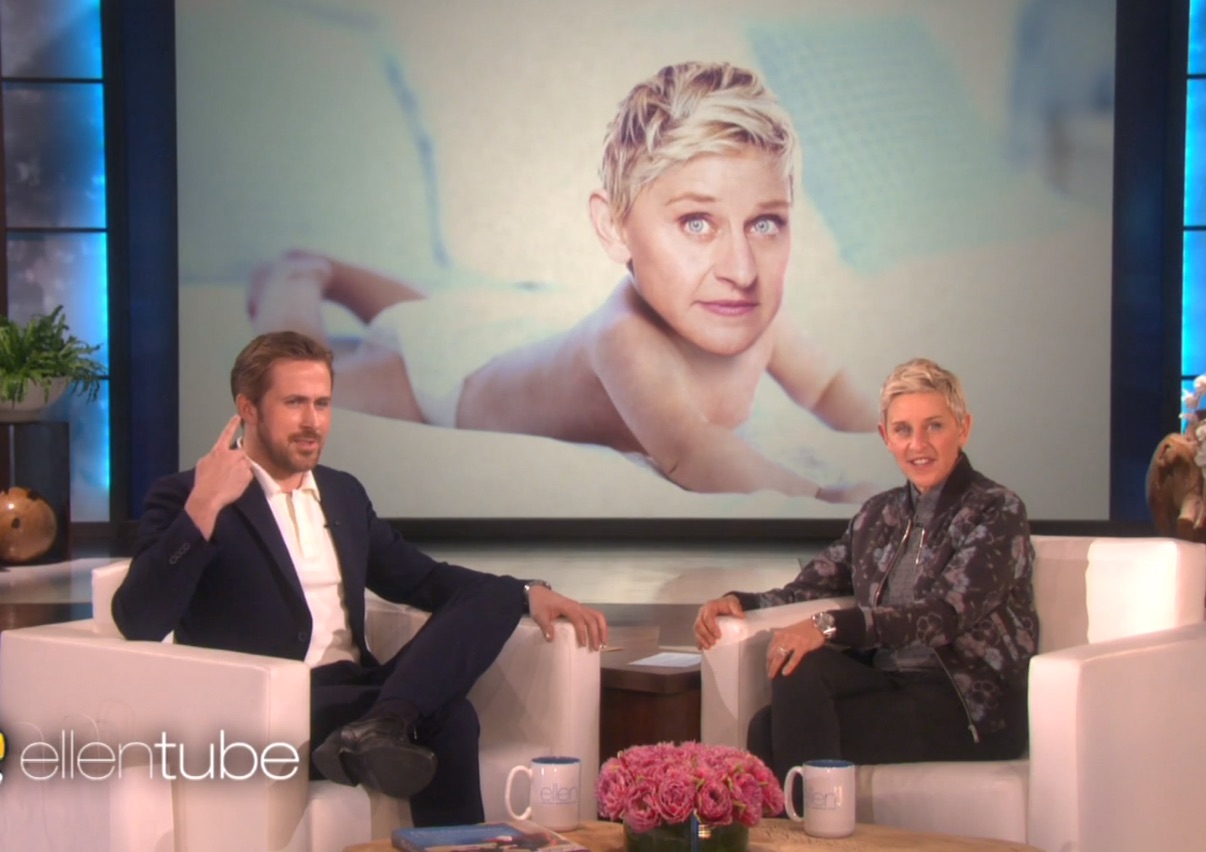 Ryan shared what it's been like to raise Esmerelda, particularly, their trips to the park to play with chalk ' which are filled with a lot more drama than you'd think.
It all comes down to Ryan's past as a not-so-successful graffiti artist (another story we'd like to hear more about). In the graffiti world, painting over another person's name means you're initiating a battle, so when a boy at the park starting chalking over Esmerelda's work, Ryan took it as a threat.
"Some kid has been erasing her name and writing their name over it. So now I'm in a proper tagging battle. And this kid has access to an unfair amount of chalk," he explained. "I'm trying to explain to my little girl that this is [unacceptable]. She doesn't care. She's like, 'Well let's just chalk anywhere else,' and I'm like, 'No, no. They're disrespecting your mother. Because, she gave you this name and they're erasing it.'"
He later added that it's a fine line to walk, because it's important to teach your children what "a reasonable amount of vengeance is."
"Do you think I'm going down the wrong road here?" he asked the host.
"I think so," she replied confidently.
We're sure there are only good roads when Ryan Gosling is your dad, especially if they lead to adorable stories like this one. Watch the interview below!