Ryan Adams Is Apologizing for His Abusive Behavior: "This Time It's Different"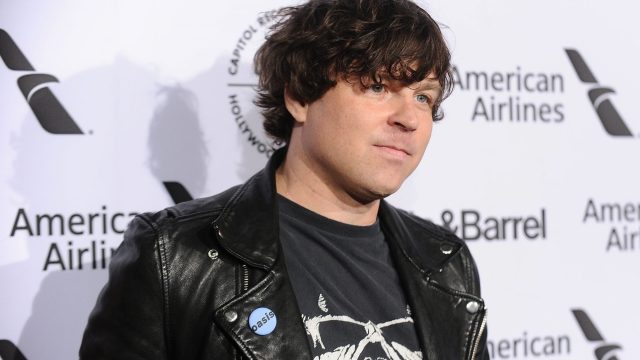 More than a year after several women accused him of emotional abuse and harassment—accusations that he initially denied—musician Ryan Adams has finally owned up to and apologized for his actions. In an open letter published by The Daily Mail, Adams wrote, "There are no words to express how bad I feel about the ways I've mistreated people throughout my life and career."
"All I can say is that I'm sorry," Adams continued. "It's that simple. This period of isolation and reflection made me realize that I needed to make significant changes in my life."
In February 2019, The New York Times published a report in which seven women and several others close to the Grammy-nominated musician "described a pattern of manipulative behavior in which Adams dangled career opportunities while simultaneously pursuing female artists for sex." Adams' accusers also revealed that he would "[subject] women to emotional and verbal abuse, and harassment in texts and on social media."
Adams' accusers ranged from an underaged girl with whom Adams engaged in text and phone sex, to musician Phoebe Bridgers, to Mandy Moore, Adams' ex-wife, who "came to consider [Adams] psychologically abusive." 
"His controlling behavior essentially did block my ability to make new connections in the industry during a very pivotal and potentially lucrative time—my entire mid-to-late 20s," Moore told the Times.
Megan Butterworth, Adams' ex-fiance, described a similar pattern of controlling and emotionally abusive behavior during their relationship.
At the time of the report, Adams denied all allegations of sexual misconduct through his lawyer. On Twitter, he also dubbed the expose "upsettingly inaccurate" and some details "outright false." He also tweeted an apology, but without claiming accountability for his actions and with some troubling shades of gaslighting. 
Now, it seems like Adams is trying to change his tune.
"To a lot of people this will just seem like the same empty bull***t apology that I've always used when I was called out, and all I can say is, this time it is different," he wrote for The Daily Mail. 
"Having truly realized the harm that I've caused, it wrecked me, and I'm still reeling from the ripples of devastating effects that my actions triggered." 
Adams wrote that he's sought "professional help" to maintain his sobriety and mental health. Despite his newfound interest in "self-care," he said, he recognized that "no amount of growth will ever take away the suffering I had caused. I will never be off the hook and I am fully accountable for my harmful behavior, and will be for my actions moving forward."
Adams closed his essay with the "hope that the people I've hurt will heal. And I hope that they will find a way to forgive me."
A couple of Adams' accusers have spoken out about his apology, including Mandy Moore.
Moore addressed Adams' apology in a July 6th appearance on the Today show, where she told host Hoda Kotb, "I find it curious that someone would make a public apology but not do it privately…I have not heard from him. I'm not looking for an apology from him necessarily, but I do find it curious that someone would do an interview about it without actually making amends privately."
And model and singer Karen Elson echoed Moore's sentiments in a series of tweets on July 3rd. 
"I believe in redemption and amends even for him,' Elson wrote. "However he has not reached out to me since 2018 to apologize for his terrible behavior. In fact back then he called a liar which added more pain and made me disillusioned with the entire music industry."