Ruth Negga wore a snake dress on the red carpet and she looks so glamorous
Loving star Ruth Negga totally brought it in the style department at the Academy of Motion Picture Arts and Sciences 8th Annual Governor Awards yesterday! We've been fans of Negga's since her roles in Agents of S.H.I.E.L.D and World War Z, and we're incredible excited to see her getting more attention for her upcoming role in the historical drama Loving — and Negga is slaying on the red carpet.
On top of our regular love for Negga, we're so into this cool dress that she rocked on the red carpet in Los Angeles yesterday. It's this beautiful velvet gown with sheer, puffy sleeves and giant snakes embroidered on the front!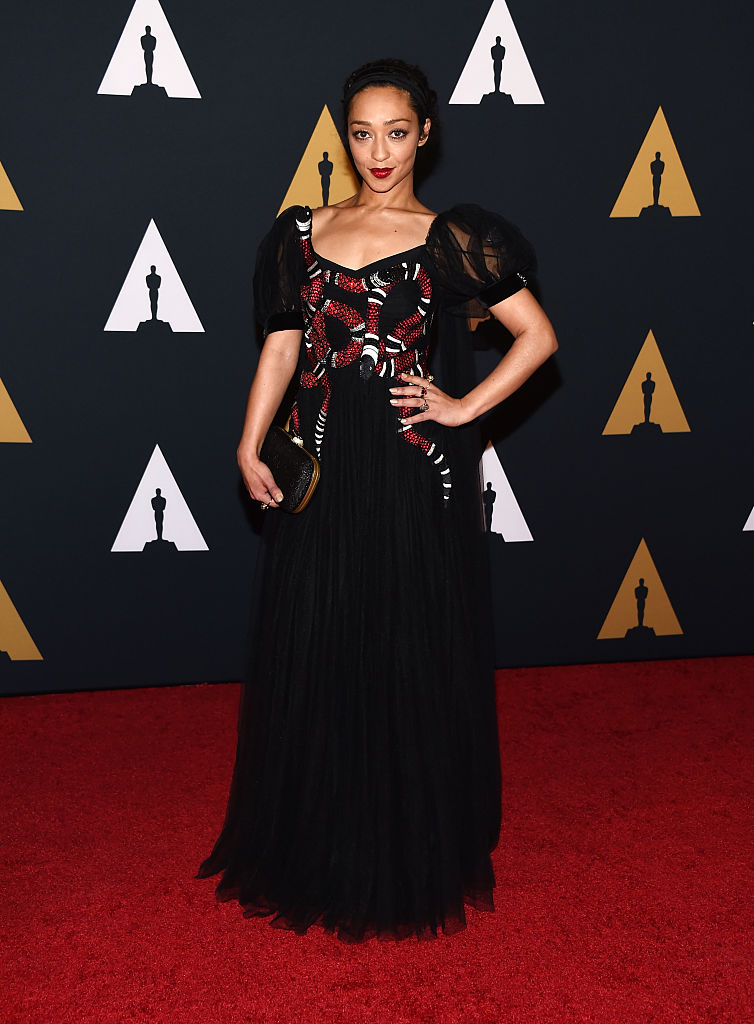 This dress is seriously so cool!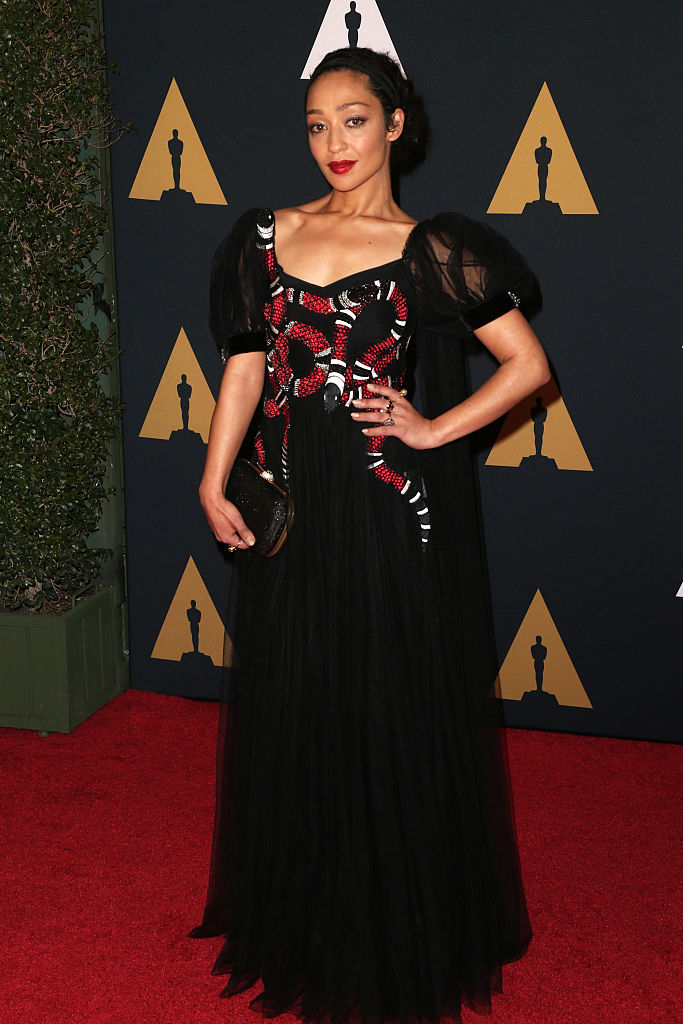 We've heard of snakeskin-patterned clothing and accessories, but we've never seen a red carpet dress with actual snakes on it! And even though it is kind of unusual, we're definitely here for it.
Seriously, check out this beautiful detailing (and those rings!).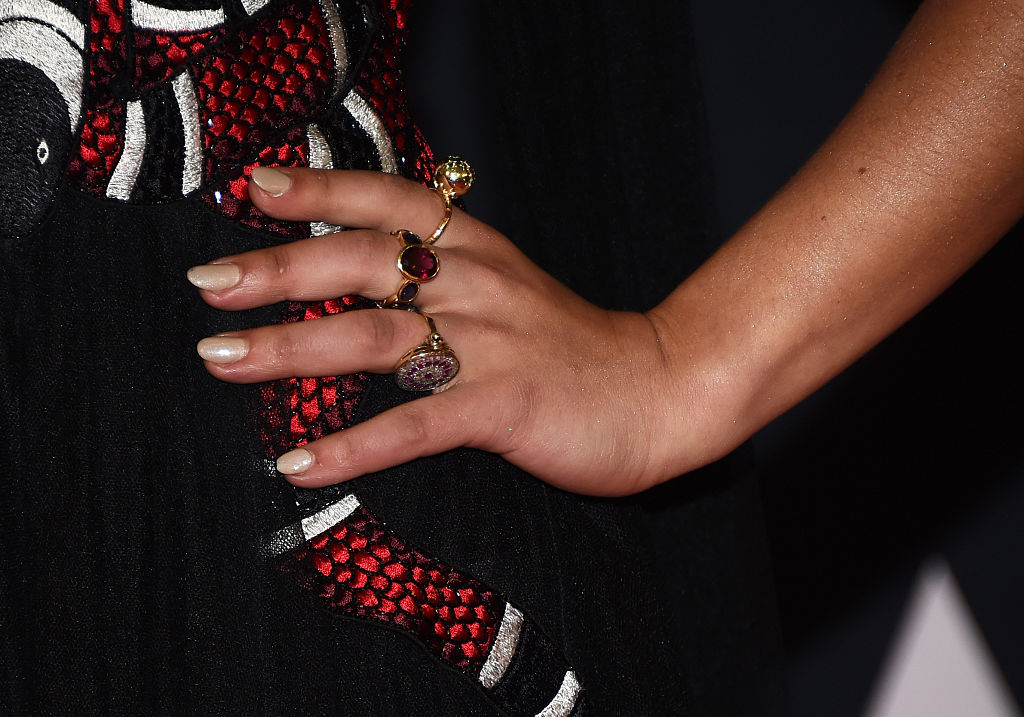 And let's take a closer look at Negga's makeup — we love that lipstick!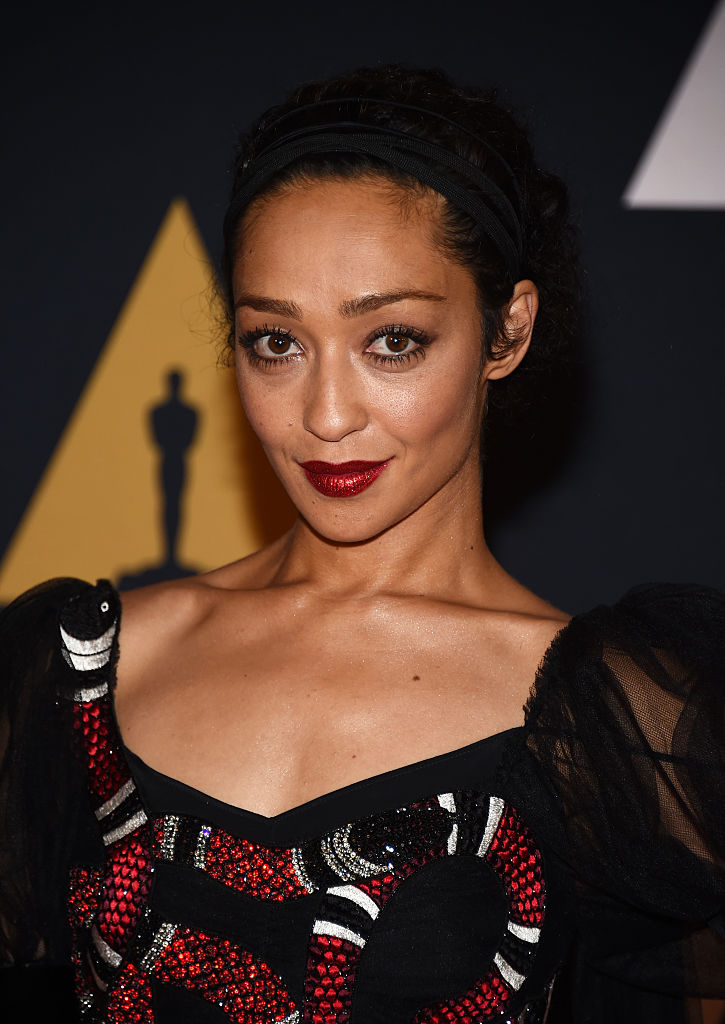 Yes, definitely after looking at this dress some more, it's official! We all want to incorporate more snake-themed fashion into our wardrobes. Sexy, dangerous, and awesome is what we're all about.
So congratulations to Ruth Negga for giving us serious style goals. And if you want more Ruth in your life (we know that we do!) be sure to check out Loving, in theaters now!