The trailer for Ruth Bader Ginsburg's documentary is here to remind us why we call her Notorious RBG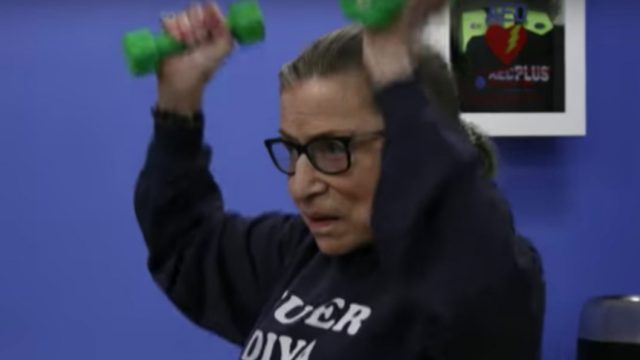 When we think of the top 10 most influential women in history, there's one name we'll never left off the list: U.S. Supreme Court Justice Ruth Bader Ginsburg. The 84-year-old woman's name has become synonymous with breaking barriers and smashing through the glass ceiling, and her forceful dissents became so legendary that Ginsburg earned herself the nickname Notorious RBG.
She is truly one of the most inspirational, influential women of all time, and at a time when women need a fierce role model fighting for gender equality, she's here to save us all. That's why RBG, a documentary about her life and work fighting for equal rights for women and against gender discrimination, couldn't have come at a more perfect time.
RBG tells the story of Ginsburg's rise through the justice system as she developed a "breathtaking legal legacy" while becoming an unexpected pop culture icon. The film will give us an inside look at what makes Notorious RBG so notorious. She may be small, she may seem quiet, but her voice is loud in all the ways that matter, and now we'll finally see just who she really is. I mean, did you know that she does 20 pushups a day? I can barely do one!
The first trailer for the "revelatory" RBG has hit the internet, and with only a small taste of what's to come in the full-length feature documentary, we're already counting down the days until we can see it in theaters (and then see it again at least two more times after that).
Until then, the quick scene of Ginsburg working out with weights while wearing a "Super Diva!" will have to keep us going.
https://www.youtube.com/watch?v=biIRlcQqmOc?feature=oembed
RBG premieres in theaters on May 4th.