Rupert Grint says he almost quit "Harry Potter" after the "Goblet of Fire"—and we get it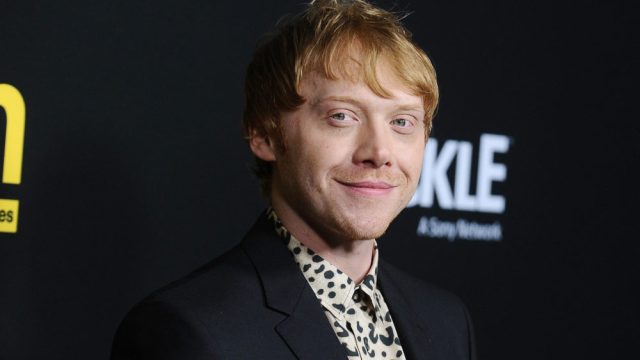 Okay, Potterheads, you may want to sit down for this one. It turns out Rupert Grint, aka ginger-haired BFF to The Boy Who Lived, aka Ron Weasley, almost quit the franchise after the fourth movie. And yes, we need a minute.
In an October 9th interview with The Independent, Grint revealed that after spending so many years within the franchise—and having lost out on so many regular-kid experiences—he felt "done."
"I had just finished my GCSEs, I thought, 'Do I actually want to keep doing this?' It's a bit of a drag because obviously it's a big sacrifice," he said. "You take for granted anonymity, just doing normal stuff, just going out. Everything was different and a little bit scary. There were times when I was like 'I'm done.'
He noted that playing one of the most recognizable characters in the world—and doing it at such a young age—meant that he often feels as though he missed out on a lot in life.
However, Grint said that it was this very sense of sacrifice that kept him so close to his Harry Potter family during that time. "We were always with adults, absorbing their sense of humor, their references," he said. "[…] The few times I did go back to school to do exams, I felt a real detachment from my peers. We had very little in common, which is quite isolating in a way. Which is why I think it felt like such a strong family unit on set. When you're in it, you don't really think about that."
https://www.instagram.com/p/BopsdZ-HjT4
Tbh, we completely understand why Grint was tempted to walk away (but we're selfishly so glad he didn't). We genuinely can't imagine anyone else playing one of our favorite wizards of all time—nor do we want to.