"RuPaul's Drag Race" producers are launching a streaming service for LGBTQ+ content, and condragulations are in order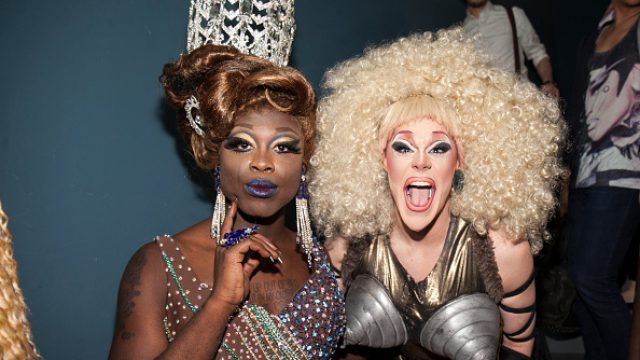 Get ready, everybody: The producers of RuPaul's Drag Race are launching a streaming service, providing us with even more reasons to cancel our Friday night plans and never leave the house again.
World of Wonder is the production company behind RuPaul's Drag Race (which airs on VH1/Logo) and other shows and films like Million Dollar Listing, Becoming Chaz, Party Monster, and Gender Revolution: A Journey with Katie Couric.
Now, WOW is launching a streaming service of their own, giving subscribers access to much of their TV and film content, as well as original content developed exclusively for the platform.
The service, WOW Presents Plus, is available now on iOS, Apple TV, Roku, and Android. It costs $3.99 per month, or $39.99 per year.
WOW Presents Plus will focus primarily on streaming LGBTQ+ content, fulfilling a major need in the streaming space.
"For more than 20 years, World of Wonder has created programming and experiences that give a voice to the outsiders and the marginalized,  Randy Barbato and Fenton Bailey, co-founders of World of Wonder, said in a press release. "As the marginal moves into the mainstream, the time has come for us to curate a platform for our audience with content fans will devour, featuring stars that deserve to be on television round-the-clock.
RuPaul's Drag Race won't stream on the platform, but the platform will air original shows featuring many of Drag Race's past contestants, including Bob the Drag Queen from Season 8, Detox from Season 5 and All Stars 2, Jinkx Monsoon from Season 5, and Valentina from Season 9.
In other words — start your engines and get streaming, and may the best binge-watcher win.