"RuPaul's Drag Race" Lego could become a thing, and shante it can stay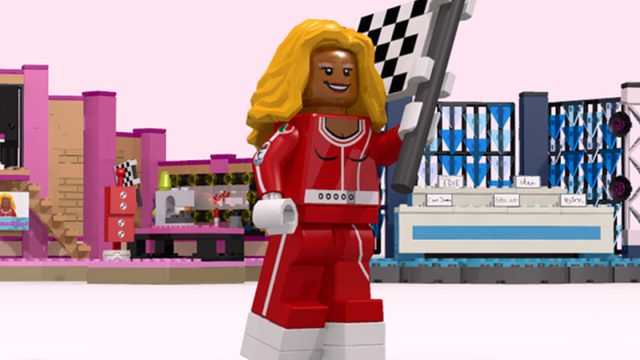 If there's one thing better than RuPaul's Drag Race it's the idea that RuPaul's Drag Race Lego could become a reality, and YAAAAAASSSS!
It's safe to say that we absolutely love Lego (c'mon, who doesn't love Lego, right?). In fact, one of our favorite things about the building blocks is that the company isn't afraid to venture out of its comfort zones when it comes to specific models that might come to fruition. For example, there's the Lego set focused on The Beatles, a hipster stay at home dad, and of course, Lego Harry Potter. What's more, we love seeing how creative people get with them, too, like this Stranger Things Lego retelling.
However, one person has decided to attempt to make RuPaul's Drag Race Lego real, and shante it can stay.
https://www.instagram.com/p/BPpnV2vAKKA
As you might be aware, Lego has a dedicated platform, Lego Ideas, where anyone can upload their idea and, hopefully, see it come to fruition. So far the likes of Doctor Who and The Big Bang Theory have had sets made following people pledging ideas submitted on the platform.
And now one user wants to make a RuPaul's Drag Race Lego set and it's the greatest thing EVER.
The person behind the idea has so far digitally mocked up the infamous pink work room from the iconic Emmy Award winning reality TV show, which is about to embark on it's ninth season.
https://www.instagram.com/p/BPr8-bMgqop
We love all the little details here, too, like the wings, sewing machine, and the fact that Ru is wearing his workroom look. Indeed, the designer has even included three different looks for the legendary drag queen, a runway look, the iconic racing look, and one of his signature suits.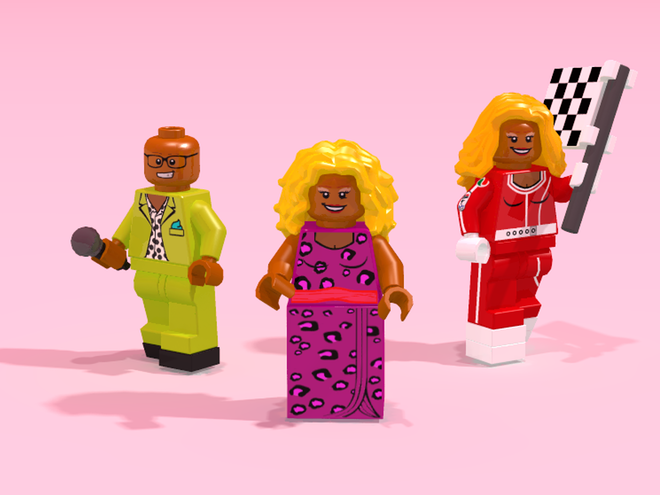 Come THRUUUUU.
The designer notes that there are two pieces to the Lego set: the backstage Workroom and Main Stage. They even created a version of "The Snatch Game" featuring former queens that we can't get enough of!
https://www.instagram.com/p/BPr-NbWgIsj
Explaining why they wanted to undertake this challenge, the designer said: "I was looking for a project that would be a challenge (requiring me to learn new tricks and software along the way), take some time and could be savoured (I've been working on this one for a few hours each week for, well, a long while!), and provide a chance to contribute something new to the LEGO universe."

"But mostly," they continued, "I stuck at creating RuPaul's Brick Race because it was fun! At its core, the subject material this set is based on is whimsical, colourful and full of life and I think these are qualities that marry well with the medium of LEGO."
We're so super impressed with RuPaul's Brick Race. Not only because it was designed by a fan of the show and Lego, but because it's fun and really well thought out. In fact, we love it so much that we're going to support the project. And, if you like it, you can support it, too. All the project needs is 10,000 supporters and then Lego will consider it for proper development.
Meanwhile, it's expected that news about the ninth season of RuPaul's Drag Race will be revealed tomorrow (February 2nd). The show is expected to return to Logo later this year.