Condragulatons! RuPaul picks up his first ever Emmy!
It seems that condragulations are in order as RuPaul made herstory last night by winning the Emmy Award for Outstanding Host of a Reality or Reality Competition Program for his show RuPaul's Drag Race at the 68th Primetime Creative Arts Emmy Awards.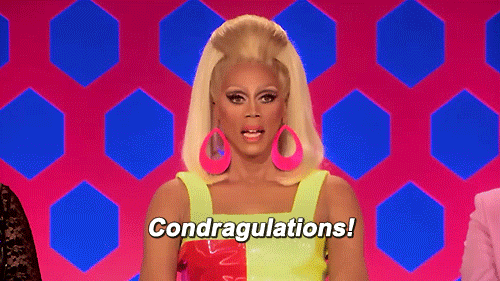 Despite being on the air for eight seasons and two seasons of "All Stars," this is the first time that RuPaul's Drag Race has been nominated for an Emmy. The show, which sees the biggest and best drag queens from across the country compete for the crown of "America's next drag superstar," has helped launch the careers of over 100 queens and has helped drag move closer into public consciousness.
Beating out Jane Lynch, Steve Harvey, Ryan Seacrest, Heidi Klum and Tim Gunn, and Tom Bergeron, RuPaul's win comes after the star said earlier this year that he'd rather have "an enema than an Emmy."
In a controversial interview with Vulture, the legendary drag queen was speaking about how throughout his career he'd never really felt part of the mainstream and wasn't about to start behaving in a way that would encourage that shift.
"You know, I've never been on Ellen or David Letterman or The Tonight Show, and there's a reason for that, which I don't want to go into, but there's a reason that I've never been thought of as someone who can go on there," he said. "Because it makes those hosts feel very, very uncomfortable, especially if we really talked. It would be the opposite of what they're used to. So am I part of the mainstream? No. People know my name, people know what I look like, but am I invited to the party? No, and there's a reason for it."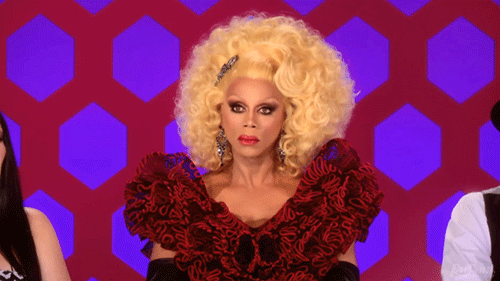 However, it seems that RuPaul was all smiles and gracious when he ascended the stage in a pink polkadot suit to pick up his award.
https://www.youtube.com/watch?v=4vXBKllnSjQ?feature=oembed
Thanking a list of people, including long time collaborator Michelle Visage who also judges  on Drag Race, RuPaul said, "Earlier this year I was quote as saying that 'I'd rather have an enema than have an Emmy,' but thanks to the Television Academy I can have both!" 
Speaking to Entertainment Tonight after winning the gong, the iconic drag queen said that he found winning very overwhelming and that he was in shock, before explaining why he felt the win was so important.
"I think about all the kids who watch this show all over the world, who finally have an emotional navigation system," he said. "This show, and the hundreds of girls who have come through our show, have told their stories so graciously and have really helped young people around the world navigate their lives and I think I'm the most proud of that."
Echoing this sentiment in a Yahoo! Facebook live video, RuPaul said, "It's so important for all the young people around the world who get to see this show to hear that there's a way to navigate this life. The show is like a a map…an emotional map to navigate the life of people who dance to the beat of a different drum." 
RuPaul's win sparked a deluge of support on social media, and it's actually so sweet.
https://www.instagram.com/p/BKPU0vghUwA
Condragulations RuPaul! You deserve this.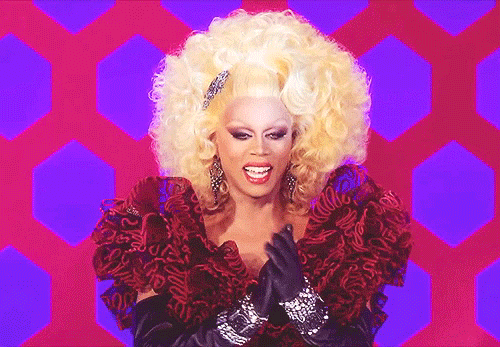 RuPaul's Drag Race All Stars season two airs Fridays on Logo TV.