RuPaul is launching a makeup collection, and can we get an amen?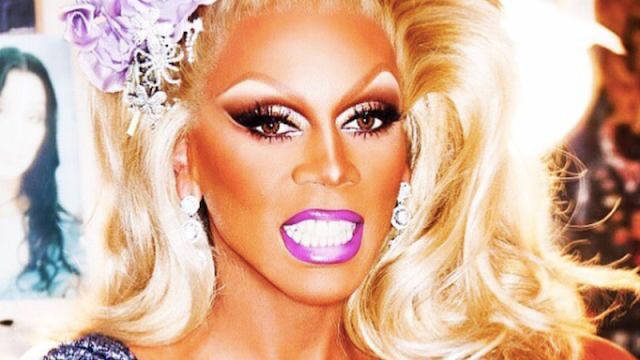 In an age of beauty collaborations, it's easy to get jaded about the sheer number of partnerships that seem to pop up. However, we have a feeling that this latest one will have even the most experienced beauty lovers squealing with excitement, because Mally Beauty announced a collaboration with RuPaul.
This collection is guaranteed to bring us fierce lewks and the most glam makeup we could possibly dream of. This is truly needed collaboration between Mally Beauty and RuPaul. We have a feeling it'll be just as incredible as the Mally Beauty x Frozen collab from last year. We're already deep into RuPaul's world, thanks to the 10th season of RuPaul's Drag Race, and this just makes us even more excited.
Even more interesting is that RuPaul chose to partner with Mally, because although Mally is popular, they aren't as huge as other brands that RuPaul could have easily worked with. We love that Ru will be lifting the profile of this lovely, woman-owned brand that is all about celebrating women and enhancing inner beauty.
https://www.instagram.com/p/BSWg2q5g19G
Mally Beauty's founder, Mally Roncal, wrote about the importance of this collaboration on Instagram:
This is about more than makeup. This is about a message. It is all about the love and loving yourself.
Now that's a message we can all get behind.
We can't even begin to imagine all the beautiful products that will come out of the RuPaul x Mally collaboration.
The combo of Mally's high-quality formulas and RuPaul's stunning personal aesthetic can only mean that we are bound to see the most highly-pigmented, radiant, and bold hues imaginable.
https://www.instagram.com/p/BU7wBN7A_XC
Keep those eyes peeled for more information, because you won't want to miss out on any news on this exciting collaboration.