RuPaul might be getting his own talk show — but it's not going to sashay our way for a while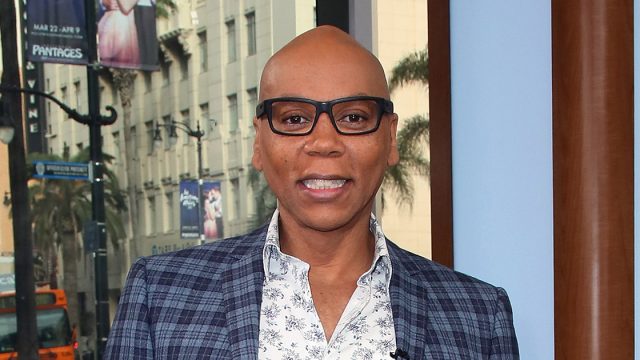 RuPaul may be one of the busiest people in Hollywood, but beginning next year, he'll be returning to his TV roots with a new daytime talk show. The legendary performer and drag queen is filming a pilot for a daytime talk show for Telepictures, which could air as early as next fall — as in fall 2019, not fall 2018, which is, yes, a bummer but also gives us something to look forward to in the next year.
The RuPaul's Drag Race host previously hosted a daytime talk show on VH1, The RuPaul Show, which ran for two seasons in the mid-'90s. The groundbreaking talk show, which debuted in 1996, made RuPaul the first openly gay talk show host in U.S. television history.
But before you groan at the thought of another big name looking to break into the increasingly stale daytime formula, it appears RuPaul's new show is looking to shake things up. According to Variety, tired daytime segments like cooking and exercise have been told to "sashay away," as the show will instead feature "his unique, positive and aspirational point of view to the format, interviewing celebrities, giving beauty and glam tips, playing games, and dishing on pop culture."
The outlet also reported that Drag Race judge and former RuPaul Show co-host Michelle Visage is also going to be involved in the new talk show.
News of RuPaul's new daytime series comes just a month after RuPaul's Drag Race was picked up for Season 11, and the competition's after-show Untucked was also renewed. The Emmy-winning reality series recently concluded its 10th season, which saw the ever-fierce Aquaria crowned America's next drag superstar.
A new talk show is just the latest developing TV project for RuPaul, who co-wrote and will star in a new Netflix comedy, AJ and the Queen. The series, which was given a 10-episode order by the streaming platform, follows a struggling drag queen who tours the country in an old RV — and the orphaned stowaway who joins her on the adventure. Additionally, RuPaul and J.J. Abrams are working together on a series based on the drag queen's life for Hulu.
Sure, RuPaul may have a billion ongoing projects but we cannot wait to see how his daytime talk show shapes up. You better werk, Ru.