We love #RunwayForAll, Instagram's inclusive fashion initiative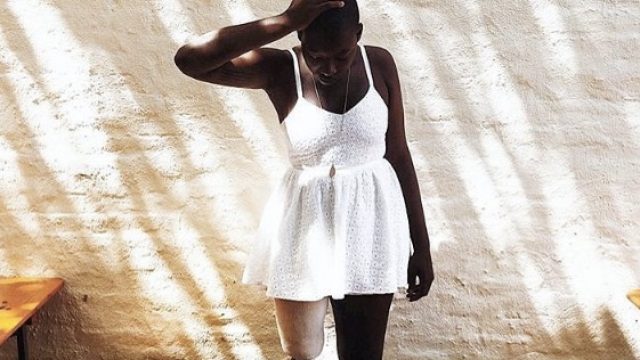 Instagram is a favorite social media app among many fashion and beauty bloggers who want to showcase their style. Now, the photo-sharing platform is taking the fashion world by storm in a totally new way: by starting an inclusive, diverse, and body-positive initiative called #RunwayForAll.
"Every day this week, we'll be sharing the story of a model who is redefining industry standards and making sure there's room on the #RunwayForAll," Instagram wrote on Monday in the caption of a picture of Mama Cax, a blogger whose leg was amputated at age 18.
The hashtag is intended to encourage any and all Instagram users to share their personal stories from the fashion world. "#RunwayForAll means any teenager feels represented when they open a magazine or watch a fashion show," Mama, who lives in New York City, told Instagram. ". . . There were very few dark models on magazine covers. . . Eight years ago, after getting my leg amptuated, the idea of being a model was even more far-fetched."
For today's #RunwayForAll post, Instagram featured Shaun Ross, a model of color with albinism. "#RunwayForAll is a world where everyone is treated the same," Shaun, who started modeling almost 10 years ago, told Instagram. "I remember when I first entered the industry all I saw were models that looked the same. Now here we are almost 10 years later, and I see the choice I've made has helped the industry to see beauty in many ways."
We can't wait to see the beautiful and important stories shared in #RunwayForAll. It's time that we started representing all kinds of people — not just the "media ideal." Props to Instagram for starting such an important initiative, because the fashion world can — and should — be for *everyone*.