Ruby Rose shows we can put bright color in our hair without actually dyeing it
From rainbow locks to #DenimHair, bright, unnatural hair color has been a big trend for the past few years.  If you've always dreamt of trying out bright-colored hair but held back because you didn't want to go through the hassle of dyeing it, there's another way to sneak in a pop of color — courtesy of Ruby Rose.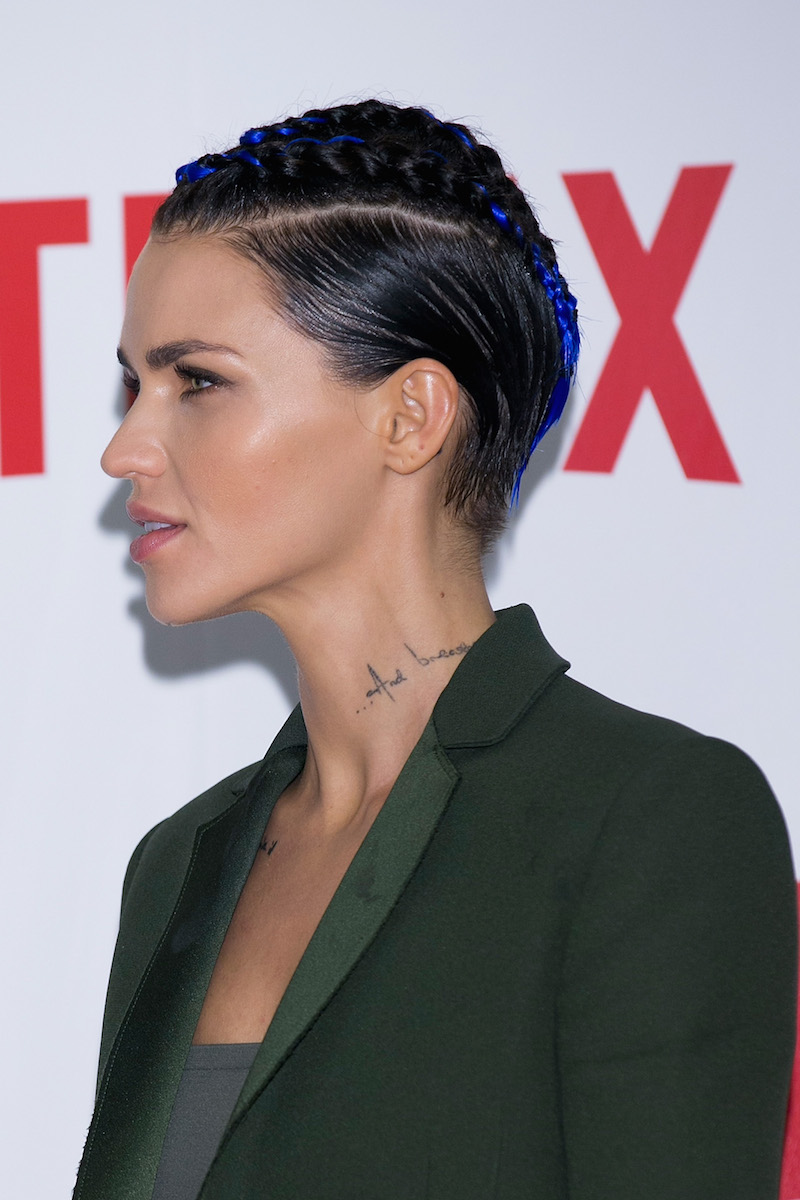 Yes, you can do glitter roots or use semi-permanent hair dye, but you can also try this simple trick inspired by this Orange is the New Black star. When she does her hair up in braids, there's usually a strand or two that is blue, green, or pink. While we aren't 100% sure whether Ruby's hairstylist, Castillo, actually dyes her hair each time or sometimes sneaks in a single, colored hair extension, it's definitely inspiring us to do some DIY hairstyling, STAT. 
Ruby works this look a lot and looks amazing every time.
Okay, we're totally ready to try this look out. Who wants to head to the beauty supply shop?