Ruby Rose quit Twitter after being harassed over her Batwoman casting news, and that's NOT okay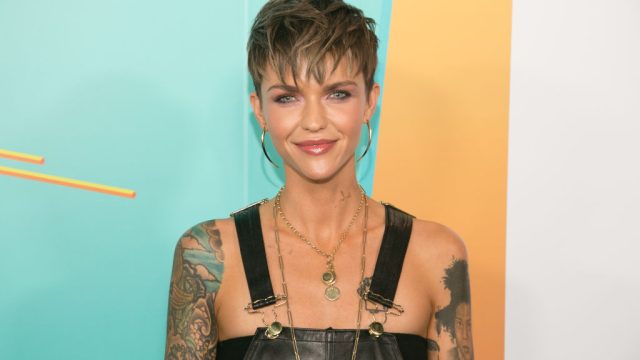 Well, this stinks: Ruby Rose has quit Twitter after being harassed over her Batwoman casting news, and nothing about the situation is okay. The harassment is so bad that she even had to deactivate public comments on her Instagram account.
On August 7th, Rose took to her social media accounts to announce she will play Batwoman in The CW's Arrowverse. Sadly, it didn't take long for her to become the victim of some serious online trolling. Users slammed the casting choice, saying that Rose wasn't the right actress to play a lesbian superhero. In 2006, DC Comics reintroduced Batwoman as a lesbian of Jewish descent. Some critics are angry that Rose herself isn't Jewish like the character. But most are upset that she's playing a lesbian on TV.
Rose has publicly identified as a lesbian and as gender-fluid, and the Batwoman character she's playing will also be portrayed as a lesbian. Still, many users had a problem with the casting decision.
Before deleting her Twitter account, Rose replied to the backlash.
Teen Vogue reports that on Friday, August 10th, Rose tweeted, "Where on earth did 'Ruby is not a lesbian therefore she can't be Batwoman' come from — has to be the funniest most ridiculous thing I've ever read. I came out at 12? And have for the past 5 years had to deal with 'she's too gay' how do y'all flip it like that? I didn't change."
Rose also spoke about Batwoman in an appearance on The Tonight Show. "Growing up watching TV, I never saw someone on TV that I could identify with, let alone a superhero," she said.
Since deleting her account, Rose's fans have taken to Twitter to defend the star against the backlash.
https://twitter.com/udfredirect/status/1028716686549995520
Unfortunately, many celebrities have left social media recently due to online harassment.
Millie Bobby Brown left Twitter after users made homophobic memes about her. Anna Diop of Titans turned off comments on her Instagram after users left racist remarks about her casting. And Kelly Marie Tran of Star Wars deleted her Instagram earlier this year because of similar harassment.
While Rose's Instagram account is still active, it's unclear whether or not she'll return to Twitter. Harassment is NEVER okay, and we're heartbroken it came to this.