16-year-old Ruby Karp tells us all about being a teen author — and lets us exclusively reveal her book's cover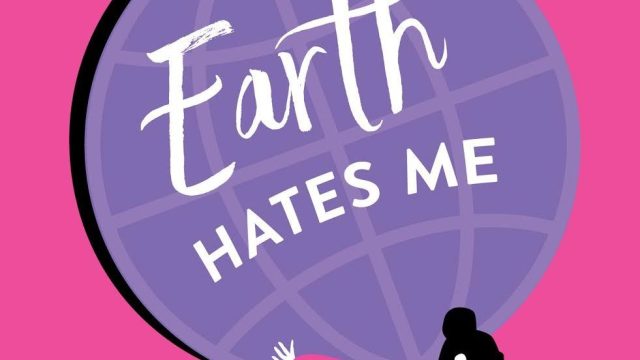 Ruby Karp is proof that teens can do anything. She is currently 16 years old – but that hasn't stopped her from performing as a comedian (at the UCB Theatre, no less), writing for publications such as HelloGiggles ?, or collaborating with her heroes. Amy Poehler interviewed her when she was only seven (more on that later)!
To add to her already impressive resume, Ruby has now written a book. Earth Hates Me: True Confessions from a Teenage Girl (available October 3rd) is what you'd get if you combined the memoir genre with a self-help book for young women. So basically, it's exactly what we needed when we were growing up. It also doesn't hurt that it features a blurb from Amy Poehler herself, as well as a Q&A intro with Broad City's Ilana Glazer.
Not only did Ruby agree to do a Q&A with us, but we also get to ~exclusively~ reveal her book's cover: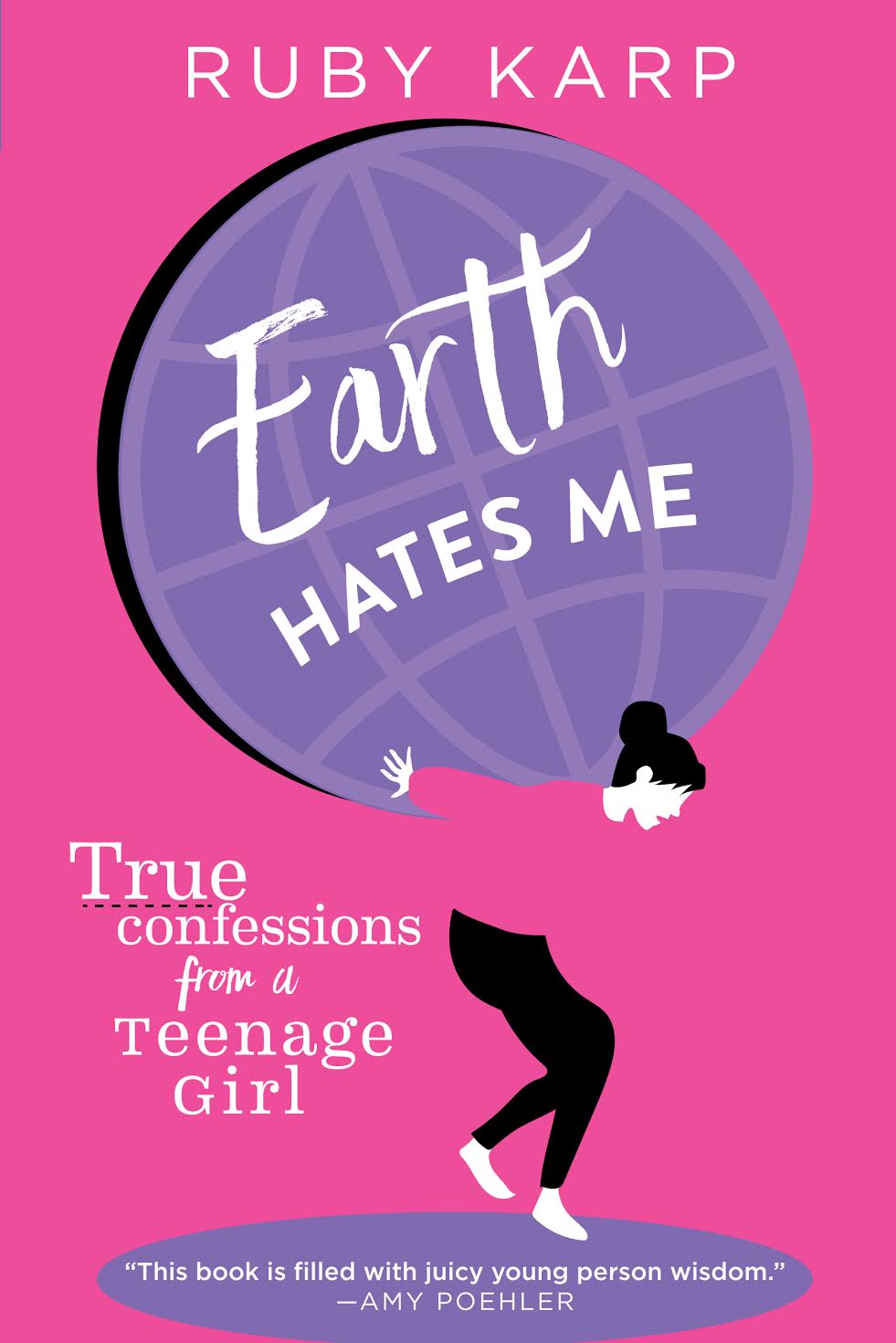 Excuse us while we pre-order.
Now, onto Ruby's wisdom…
HelloGiggles: What are the top 5 things we should know about you?
Ruby Karp: I'm 16 and in high school. I live with my single (hit her up, boys!) mom in a shoe-box apartment in New York City. I'm a comedian, and have a comedy show on the second Monday of every month at UCBeast. I am a huge fan of all things Bo Burnham and Gilmore Girls. I am a cheesecake enthusiast, and I am not a fan of math. And I actually used to write for HelloGiggles!
HG: While writing this book, what's the most important thing you learned?
RK: Things take TIME. I wrote this while studying for the ACT, stage-managing my school's musical, taking two Advanced Placement classes — all while attempting to have a life as I work through Shameless. (LIP. GUYS. LIP.) It was a lot to juggle.
I also wanted to keep the book as truthful as possible. In the first chapter, I preface the book by saying that I can't write what I don't know. You could have a home life that's very different from mine, but I can't write to a life that I'm not living. Nobody is going through the exact same thing, yet we all do have a common enemy: high school.
false
And I had to learn how to write to that, while giving advice that is (hopefully) useful. I use a lot of personal stories that I take examples from, so that those who are reading can learn from my experiences.
HG: If you could say one thing to all the people who underestimate teens, what would it be?
RK: We are the people who will be running the country when you're old and no longer can, so start respecting us now because the future of the world is in our hands. We are the people creating and inventing the products and art you are using and seeing!!! We are more than Snapchat!
HG: What was it like getting a blurb from Amy Poehler? And interviewing Ilana Glazer?!
RK: Well, I've actually known Amy my whole life, because I've been performing at UCB since I was a fetus. She interviewed me on "Smart Girls at the Party" when I was seven and has been one of my role models since I could remember. It was really, really cool that she did a blurb!
https://www.youtube.com/watch?v=OJqTAVJB_x8?feature=oembed
I've also known Ilana since Broad City was a live show. She's one of my favorite humans everrrrrrrr. We met through UCB, and she is one of the best gals I know. It was so interesting to listen to her views on being a teenager. I always forget that there is life after high school.
HG: Do you have any advice for all the young women out there who aim to do what you're doing?
RK: YOU CAN DO EVERYTHING I'M DOING! Send an email to your favorite website! Send a pitch a day to different websites. By the end of the week, you'll have at least one response. Go out! Talk to people! Start a rally in your town. Tell people what you believe in and tell them why they should believe in it, too. Start a blog.
One of my favorite Whip It quotes is: "Be your own hero."
YOU HAVE THE POWER TO MAKE A CHANGE. GO OUT AND MAKE IT.