Here are the insanely posh hotels Prince Harry and Meghan Markle are staying in before the royal wedding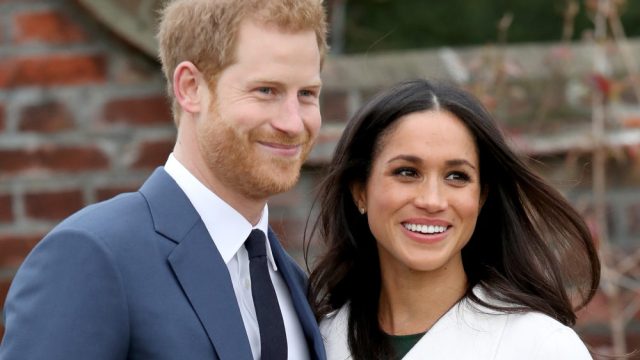 It's the final countdown! In case you haven't heard (really?), Prince Harry and Meghan Markle will begin their happily ever after on Saturday, May 19th, which means that we're only a couple of days away before the doors of St George's Chapel swing open for the bride and groom.
Everyone knows that the final days leading up to the Big Day are the most stressful, and could bring about pre-wedding jitters (although we doubt the couple will get any, because they are just too perfect for each other). Perhaps to relieve themselves from unnecessary stress and trepidation, the two have decided to spend the night before the wedding in fancy hotels. When we say fancy, we're talking about $500 a night (for the regular rooms, at least), antique furniture, and breathtaking views type fancy. You know, the kind of hotels fit for royalty.
To keep up with the age-old tradition, the soon-to-be man and wife will be spending the eve of their wedding apart.
Prince Harry, along with his best man and Duke of Cambridge William, will reportedly be staying at Coworth Park, a 5-star luxury country house hotel in the middle of 240 acres of Berkshire parkland.
If this hotel looks familiar to you, it's because it's the same hotel where Prince Harry and Meghan were spotted sharing their first public kiss. Aww.
Meanwhile, bride-to-be Meghan will do her wedding prep at the Cliveden House hotel, a 5-star hotel located on the banks of the River Thames, where she will reportedly be staying with her mom, Doria Ragland.
Cliveden House has long been a royal favorite. It was once home to Frederick, Prince of Wales in 1737, and has been visited by British monarchs like George I and Queen Victoria.
Both Coworth Park and Cliveden House are just minutes away from the wedding venue, so there's no need to worry if the couple will make it in time to exchange I Do's. Now, if you'll excuse us, we'll be busy scavenging for pennies lying around our apartments so we can try to get a taste of the Meghan Markle experience.