Meghan Markle's second wedding dress makes her look like Old Hollywood royalty
If you thought that the royal wedding hoopla was over, think again. Just because the ceremony is done and gone doesn't mean the party is stopping any time soon: As with most weddings, after the ceremony comes a reception, and with that a brand new outfit. Considering how downright breathtaking Meghan Markle's wedding dress was, her second wedding dress managed to be as gorgeous — but it's also a completely different style and feel. Have fun debating "Which dress is better?" for the rest of your life.
For her second outfit of the day, the Duchess of Sussex ditched her Givenchy gown (but let's be real, she didn't really "ditch" it, as that thing was a work of art) and instead opted for one designed by Stella McCartney. The dress, still all-white, includes a modern hater neck and, yes, still a train. But a small one this time, as nothing will ever be able to rival what Meghan wore to the actual wedding.
However, IMHO, the second dress is maybe a tad more perfect for the newest member of the royal family. It is very much channeling some old Hollywood vibes, and now pair that with the convertible vintage Jaguar that she and Prince Harry jumped into, and wow, this is the set up for a 1950's rom-com we never knew we needed until right now.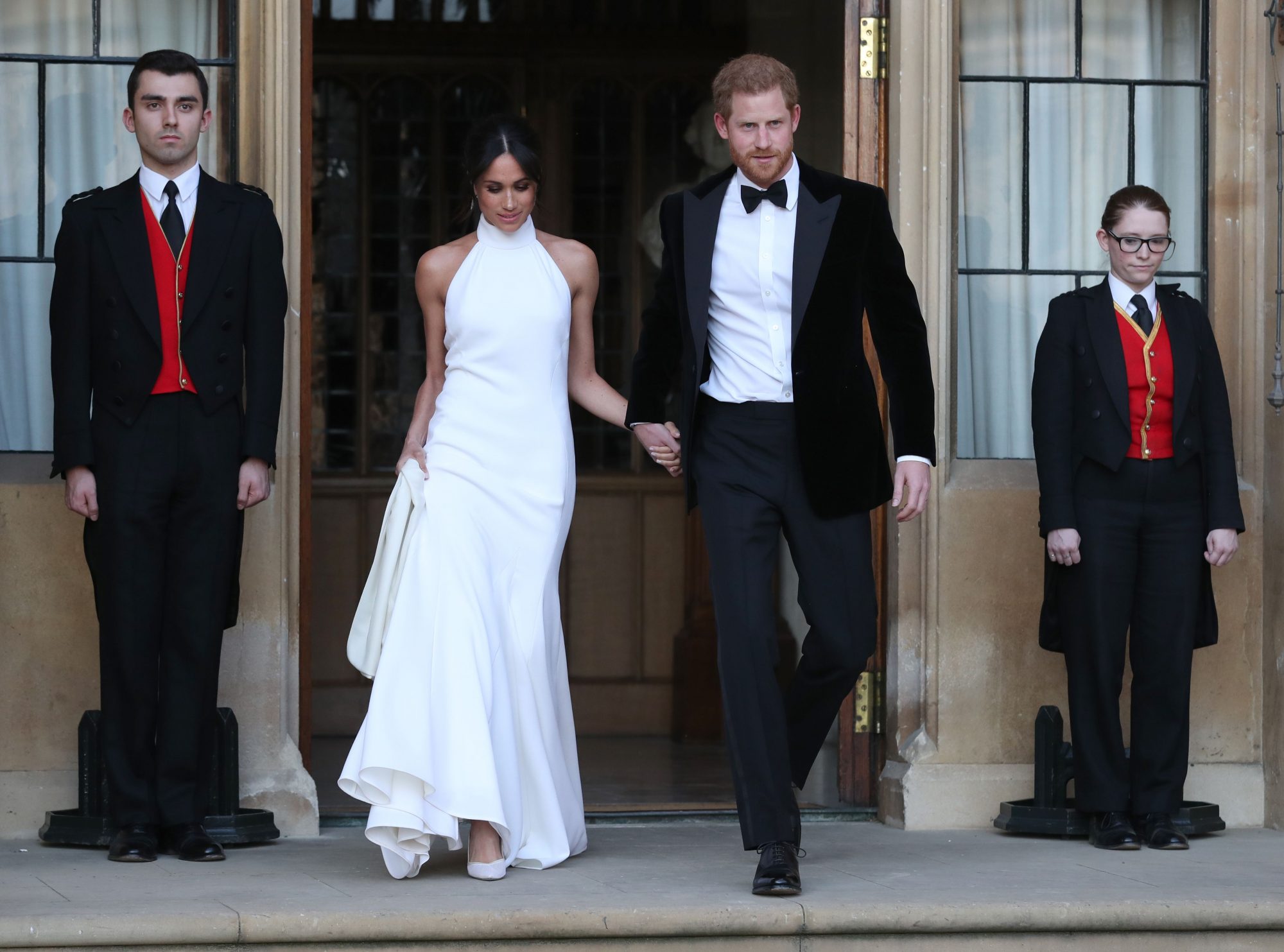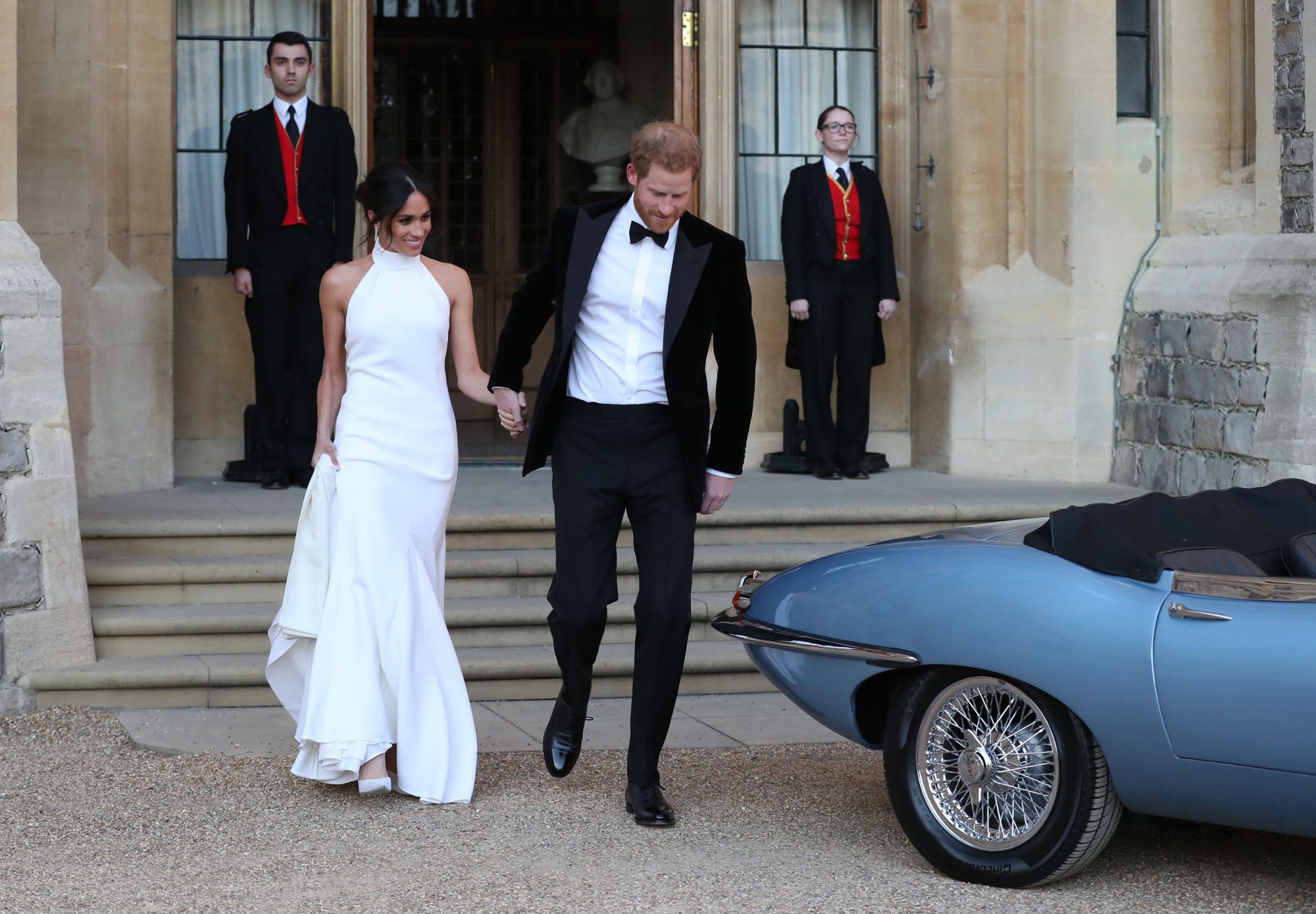 According to the official royal reporter, Meghan's new dress is described as such — and deep breath because even just hearing about it will make you swoon:
"The Bride's evening dress is designed by Stella McCartney and is a bespoke lily white high neck gown made of silk crepe. The Bride is wearing shoes from Aquazurra made in silky satin, with nude mesh, with soles painted in baby blue."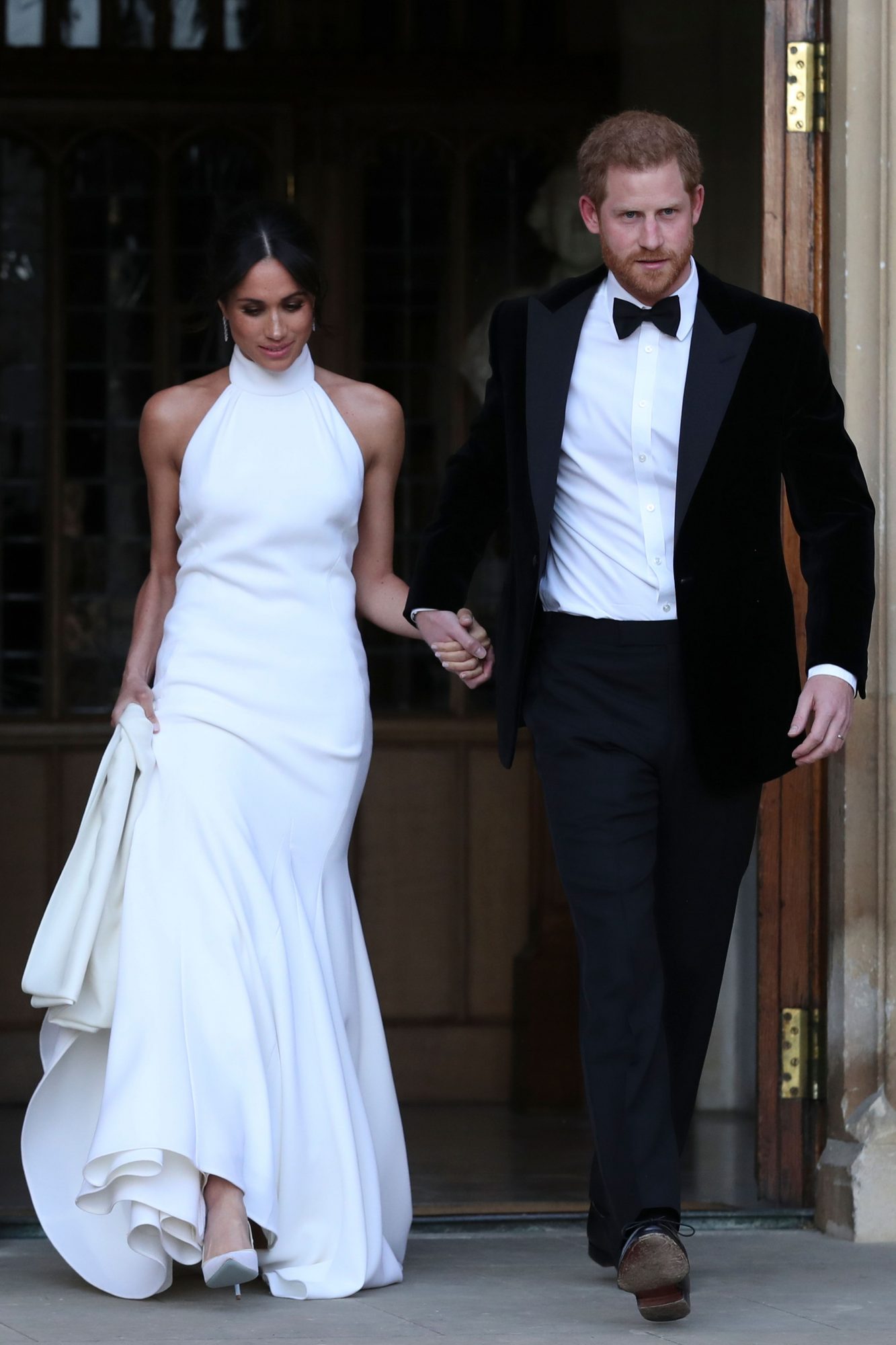 Simply gorgeous. And now if we wanted to buy a dress like that for ourselves, how much exactly would it cost? Asking for a friend.