The Royal Family wants people to actually talk about mental health so fewer people suffer in silence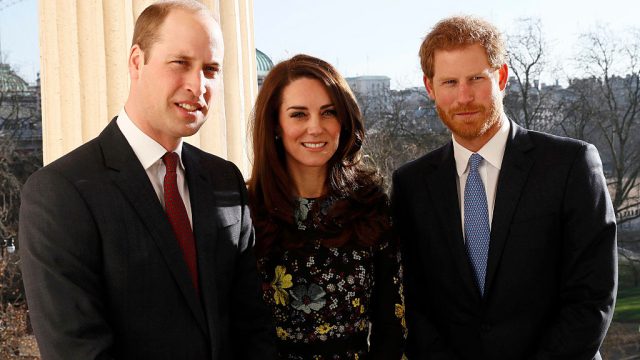 The Royal Family is proudly announcing their support for a charity called Heads Together. The Duke and Duchess of Cambridge were joined by Prince Harry to discuss their new mental health campaign.
Appropriately, the trio held the event near the finish line for the upcoming Virgin Money London Marathon.
The marathon will raise funds for the Heads Together charity. By highlighting physical health, they're hoping to start more of a conversation about the similarities with mental health. William, Kate, and Harry have spoken out about the importance of mental health before. And this latest campaign seems to take their advocacy to the next level.
According to the Evening Standard, Prince William discussed how actually having a conversation with someone else about your personal mental health can make all the difference in the world.
He said, "Talking to someone else is a positive and confident step to take – but for too long it has been a case of 'Keep Quiet and Carry On'. As a result, too many people have suffered in silence for too long, and the effects of this can be devastating."
And Kate echoed her husband's sentiment.
She said, "We want to show how simple it can be to have a conversation. We want to show that being a person who listens makes a life-changing difference. We want the campaign to celebrate these unsung heroes, who as William said, are ordinary people."
We totally agree that more people should be comfortable talking about mental health. So hopefully, having these powerful influencers continue to encourage people to speak openly will help get rid of the stigma surrounding mental health challenges once and for all.