The royal family issued a statement about the birth of Kate Middleton's baby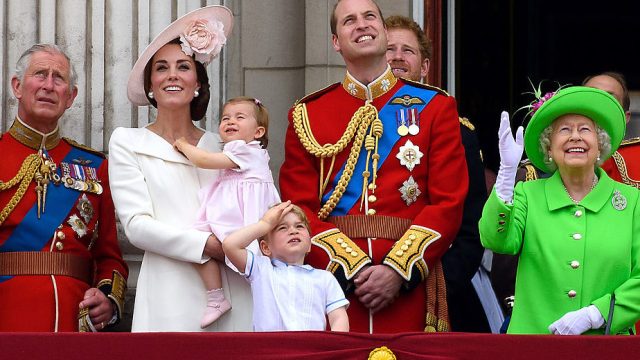 Hear ye, hear ye. He's finally here! This morning, April 23rd, Kate Middleton gave birth to her third child, and it's a boy. The newest arrival joins siblings Prince George, age 4, and 2-year-old Princess Charlotte. Between the excitement surrounding the upcoming wedding of Prince Harry and Meghan Markle and reports that Pippa Middleton is pregnant, the royals are dominating the news cycle. But even though they're all crazy busy, the royal family had time to issue a sweet statement about the birth of Kate Middleton's baby.
According to a tweet from Kensington Palace, "The Queen, the Duke of Edinburgh, the Prince of Wales, the Duchess of Cornwall, Prince Harry, and members of both families have been informed and are delighted with the news."
Hear that? Everyone's delighted!
Kensington Palace also noted on Twitter that Middleton and her son are doing well. After suffering from hyperemesis gravidarum during this pregnancy, just like with her two previous pregnancies, we're glad to hear Middleton and the baby are healthy.
Kensington Palace also issued a statement on behalf of Kate and William, thanking everyone for their support, from the hospital staff to the general public.
We don't yet know the name of the latest royal baby, but some have guessed that Albert or Arthur could be top contenders. And while a photo hasn't been released and we're still left to guess about the name (hey, she just gave birth), we know this kid will be just as charismatic and adorable as George and Charlotte.
Just look at them arriving to meet their little sis. 
We can't wait to see and hear more about the latest royal baby.