This royal family-themed bingo board is the perfect gift for your Anglophile bestie
We've got the most incredible news for the royalty-obsessed among us. This summer, Laurence King Publishing is remixing a classic game with the release of Royal Bingo. This majestically illustrated bingo game features portraits of 64 royal icons from around the world, including some of our favorites, like, British royals Prince William, Prince Andrew, and Queen Elizabeth II, along with less familiar faces like Hassanal Bolkiah, the sultan of Brunei, and Queen Rania of Jordan.
And to help take your royal obsession to the next level, the set also includes a booklet filled with information you absolutely NEED, like biographical details about each royal, and facts about their personalities, political achievements, and romantic lives. It's your very own guide to the royal families.
Yes. Royal Bingo is a thing and we need it now.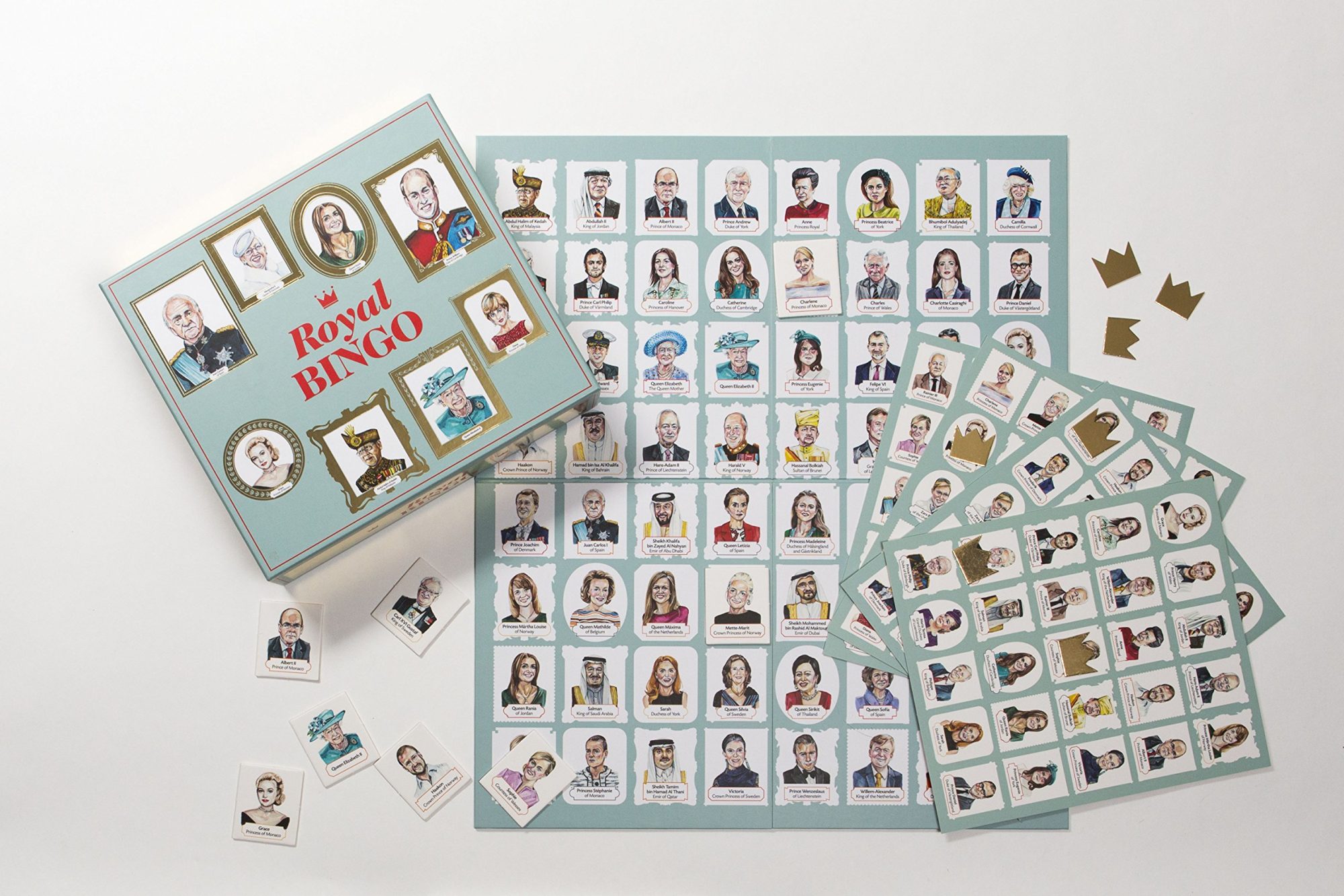 The beautiful royal faces and the rest of the full color game board were illustrated by Holly Exley, an illustrator and watercolorist based in the United Kingdom. The details are so spot on, from the caricature drawings to the adorable marker pieces, which are tiny gold crowns instead of the regular marker chips.
Royal Bingo is suitable for ages six and up, and can accommodate up to six players.
The game will officially be available for purchase on August 1st, but is already available for pre-order on Amazon.