The royal baby was announced by a town crier, and wait, there's still a town crier?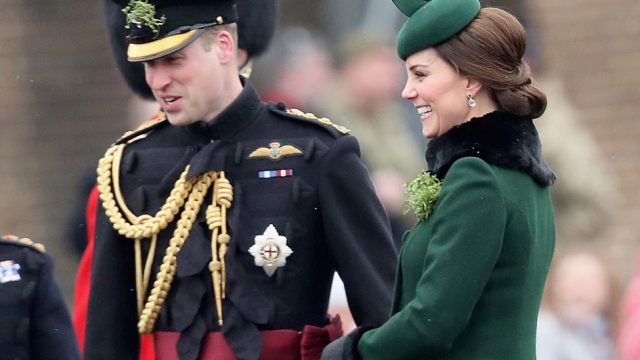 File this under "jobs we didn't know were still jobs." Kate Middleton gave birth to the third royal baby today, April 23rd, and it was officially announced by a town crier. Uh — what?
Kensington Palace alerted royal family fans when Kate Middleton was going into labor, letting us know it was time. After she was admitted to the hospital, eager fans waited outside the Lindo Wing at St Mary's Hospital to learn what they could. And sure, they probably checked their phones for updates…but some got news of the royal birth from an actual town crier.
If you're unfamiliar, a town crier is someone hired to make important public announcements on the street. AKA someone who literally yelled out news before there were newspapers. And yes, this happened in 2018. According to Us Weekly, his name is Tony Appleton, and he's 81. And we've got a feeling he's not planning on retiring anytime soon. Here's a video of Appleton in action.
https://www.youtube.com/watch?v=_FgSztUKB9U?feature=oembed
And if you were wondering: No, no one hired Appleton to do this. He does this in an unofficial capacity, popping up for important events in British history and, well, doing his thang. Newsweek calls him the self-proclaimed "Royalist Crier."
Well, we're impressed. Apparently he also announced the births of Prince George and Princess Charlotte, and he also predicts the new baby's name will be Philip. Only time will tell if he's right on the name front. And, um, never stop being you, sir.