In honor of royal baby #3, here are the cutest pics of George and Charlotte we could get our hands on
Today, April 23rd, the British royal family grew by one when Kate Middleton gave birth to her third child. So far, little is known about the royal baby, but we're still bursting with excitement at the news that Princess Charlotte and Prince George have a new brother. We can't wait to see these three royal siblings grow up together but, in the meantime, let's reminisce on some of the cutest moments featuring George and Charlotte.
Born in July 2013, George is the eldest of William and Kate's children. He became a big brother when Charlotte was born in May 2015. The two royal siblings continue to grow, looking more like their parents every day. And even at the ages of 4 and 2, the prince and princess are making history. Charlotte is the first ever princess to keep her spot in the royal succession after the birth of a younger brother. And when William and Kate sent George off to school in September, they enrolled him in a different primary school than the one his father attended, making for an original choice.
We're sure that George, Charlotte, and their new brother will make great, influential leaders some day, but right now we're looking forward to watching them grow and play together.
George and Charlotte already have a regal air about them.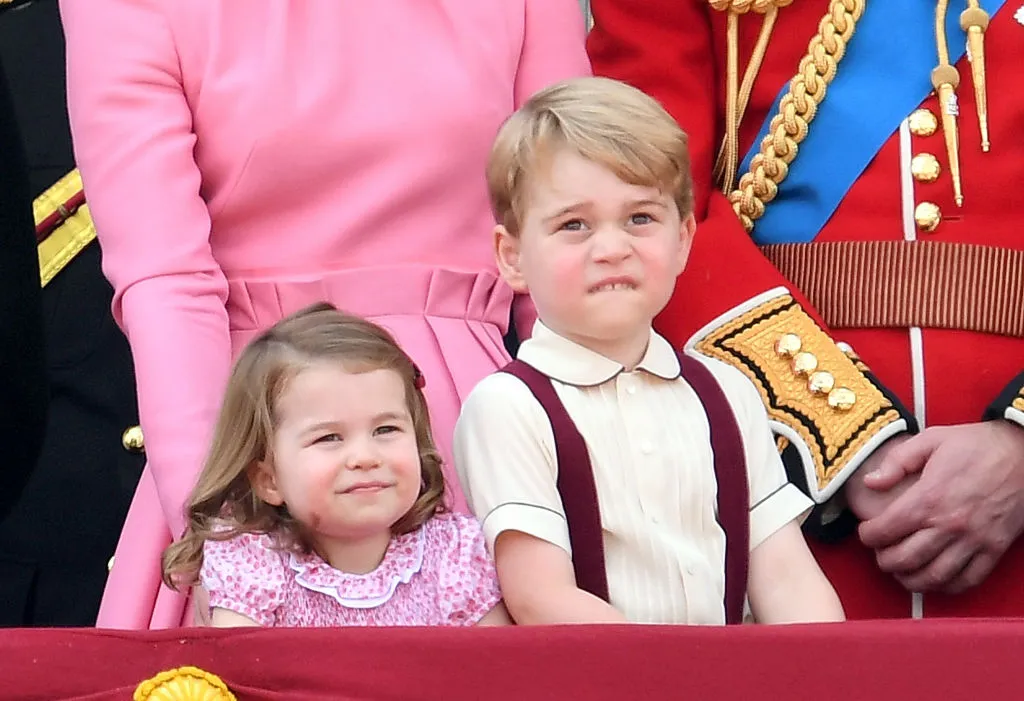 Here they are, both looking precious before their aunt Pippa Middleton's wedding.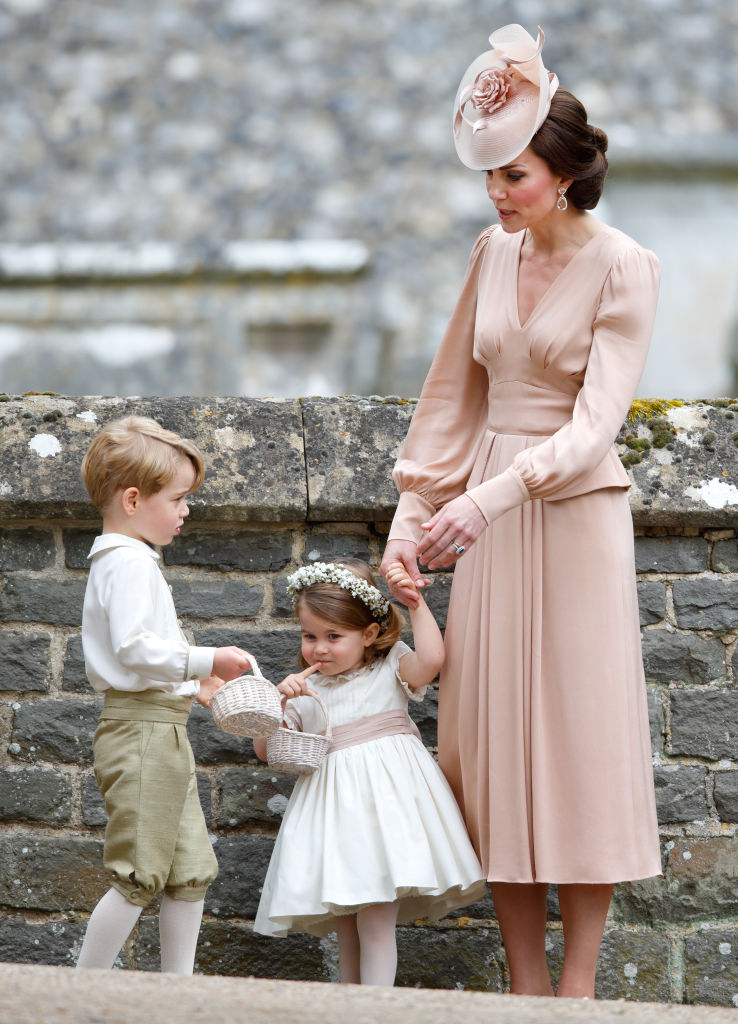 George strikes a pose as he gets out of an airplane in this photo.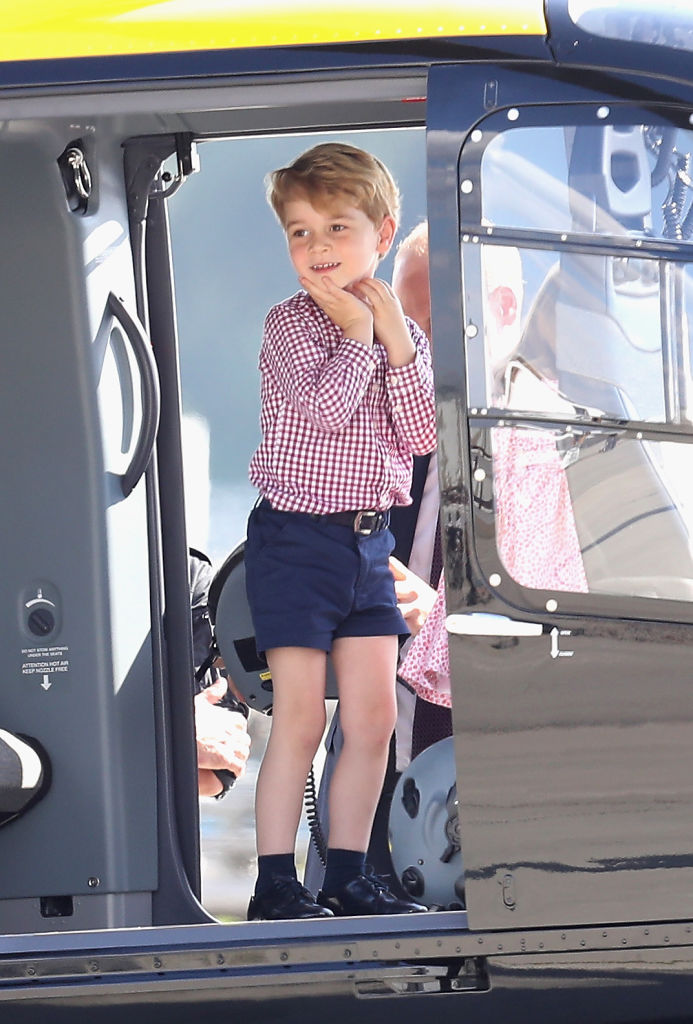 Prince William looks adoringly at little Charlotte as she cradles a balloon flower.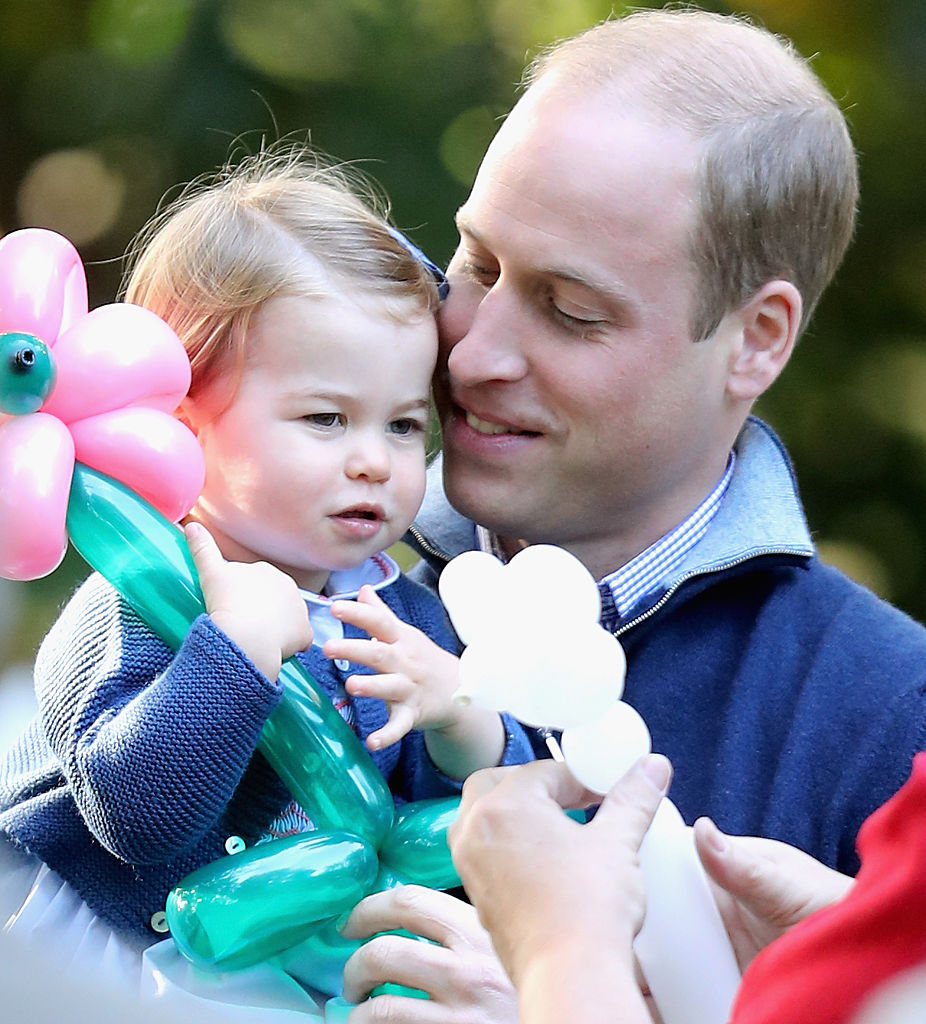 This sweet picture features Charlotte covering her face with a bunch of flowers.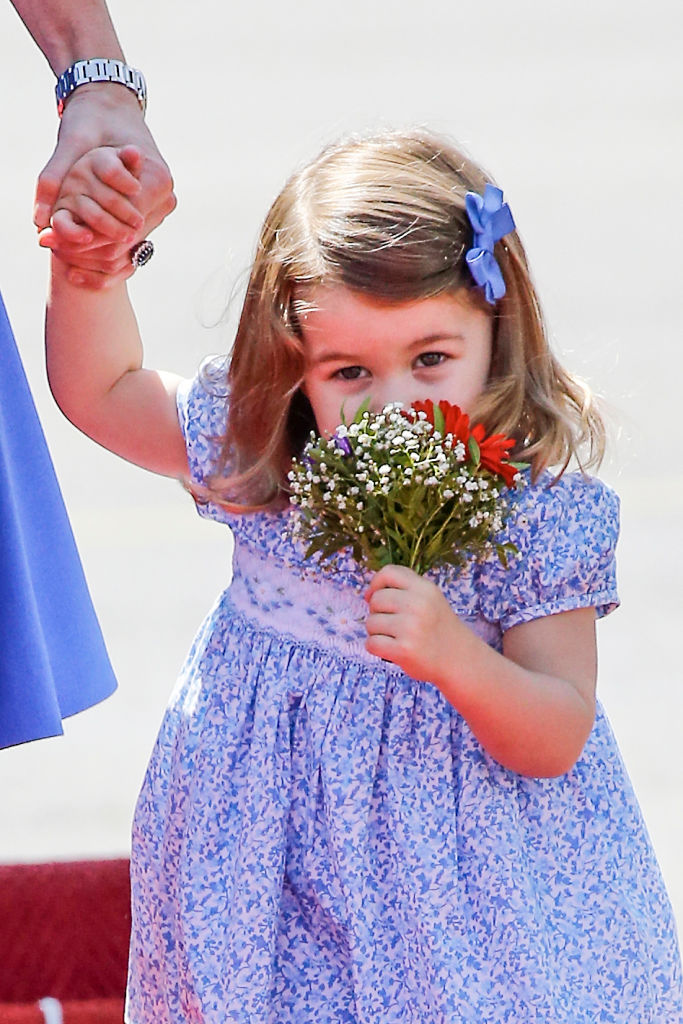 Toddler George sports pinchable cheeks before his sister's christening.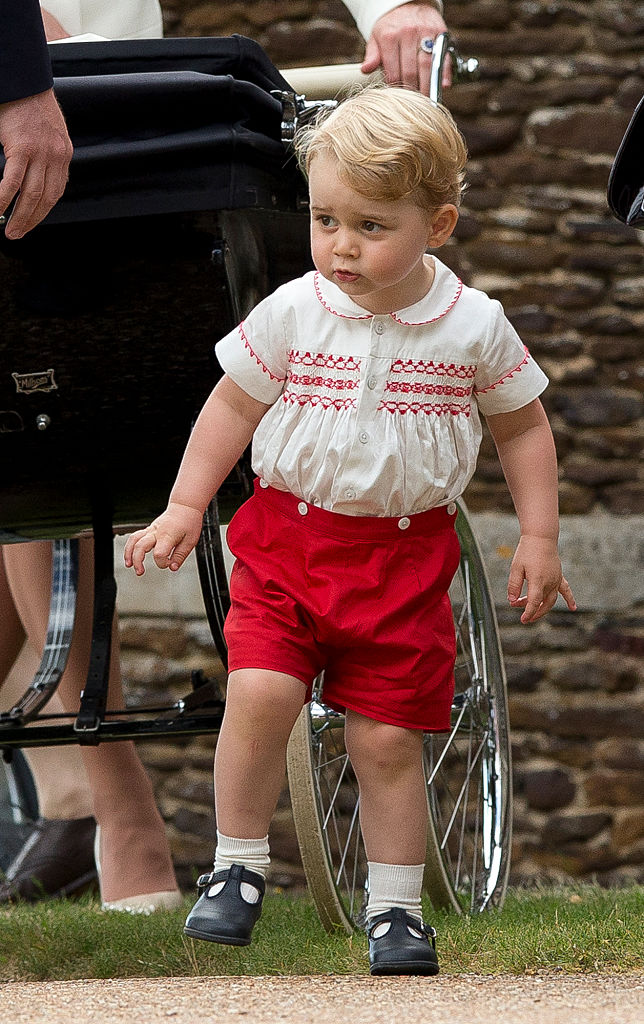 This picture of Charlotte petting a fluffy therapy dog is too cute for words.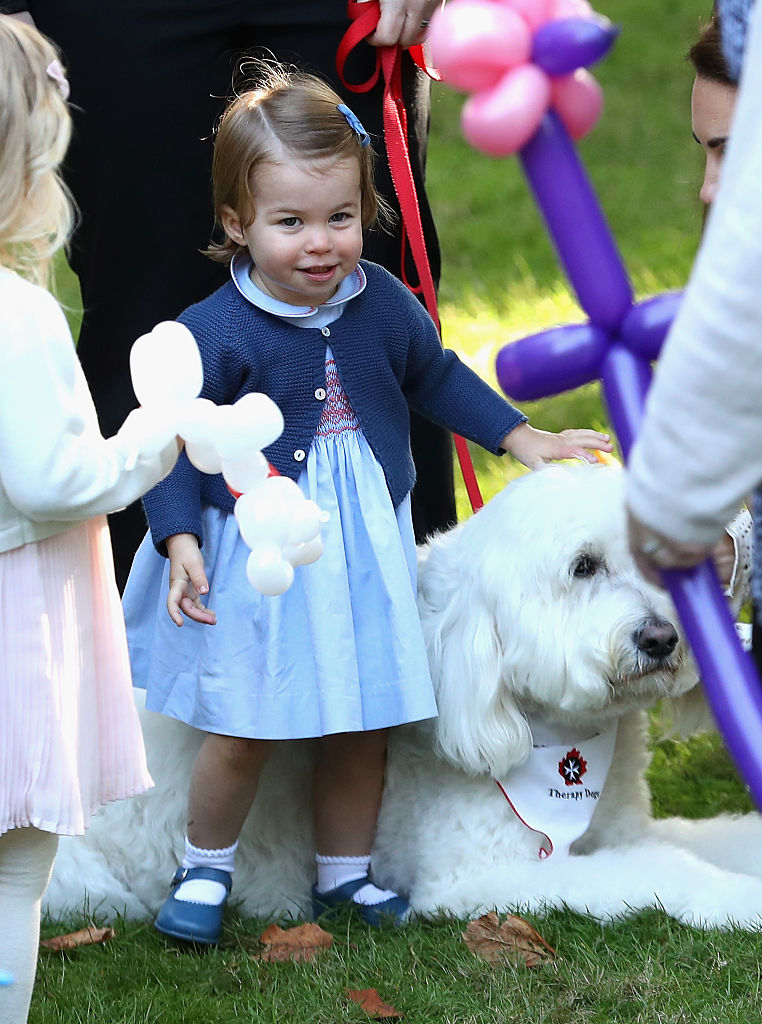 Prince William teaches George how to wave in this early appearance.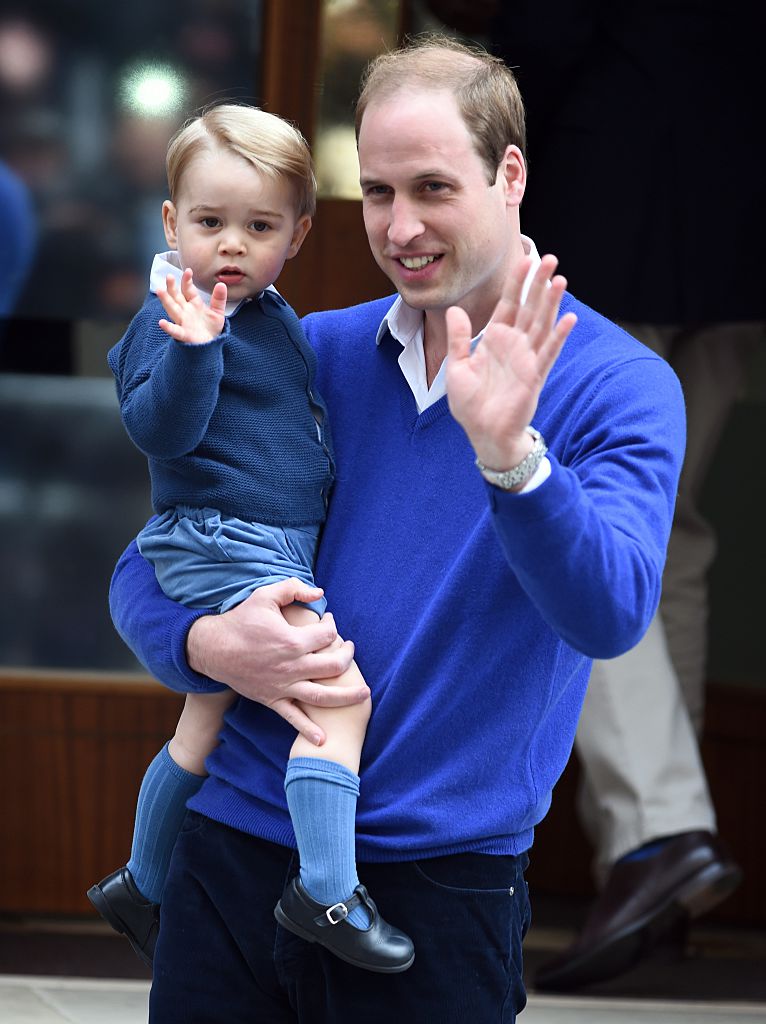 Here's a picture of the whole family bundled up on vacation.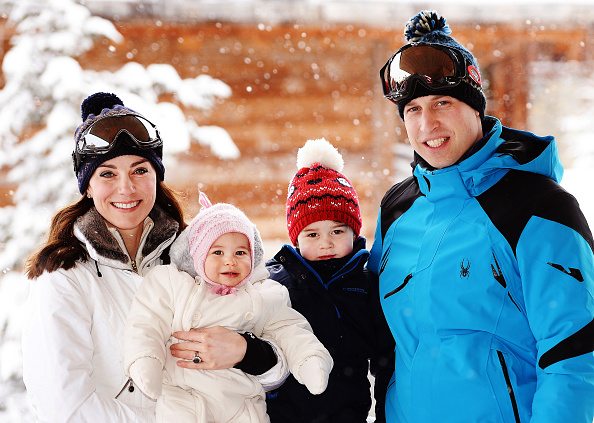 And here's another picture of the whole family in their winter best.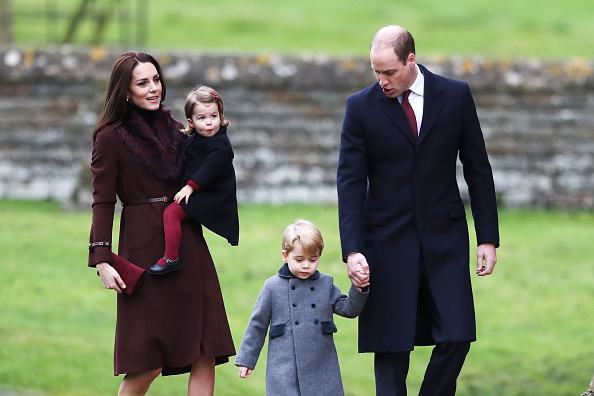 We can't wait to meet George and Charlotte's baby brother and to continue watching the three of them grow up together. Congratulations to the royal family.