We just got our first glimpse of the new royal baby (and Kate Middleton's adorable red dress)!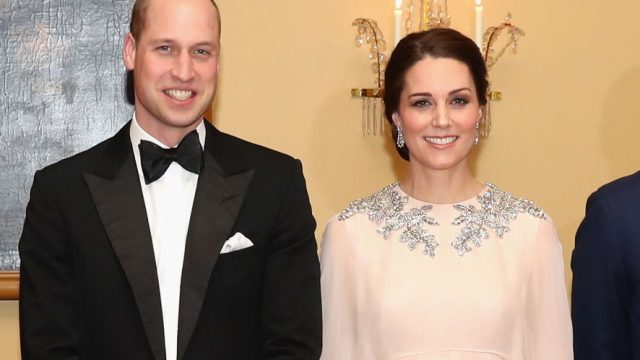 The royal baby is finally here! Kate Middleton, the Duchess of Cambridge, gave birth to a baby boy at 11:01 BST, weighing in at 8 pounds, 7 ounces. This is the third child for Middleton and husband Prince William, and their second son. And just like the rest of their children, their brand new baby boy seems perfect.
The news was made official on the Kensington Palace twitter account, which stated that William was present for the birth, and that mother and new baby are doing well. And it appears as though the couple has officially left the hospital with the  new little prince in tow. Less than half a day after giving birth, Middleton emerged from the hospital's main entrance holding her new bundle of joy (and looking absolutely stunning in a Jenny Packham red dress with white Peter Pan collar).
The prince, whose name has yet to be confirmed, joins Prince George of Cambridge, who was born in July 2013, and Princess Charlotte of Cambridge, who was born in May 2015.
Here's our first glimpse at the new royal baby — and Kate Middleton's red shift dress.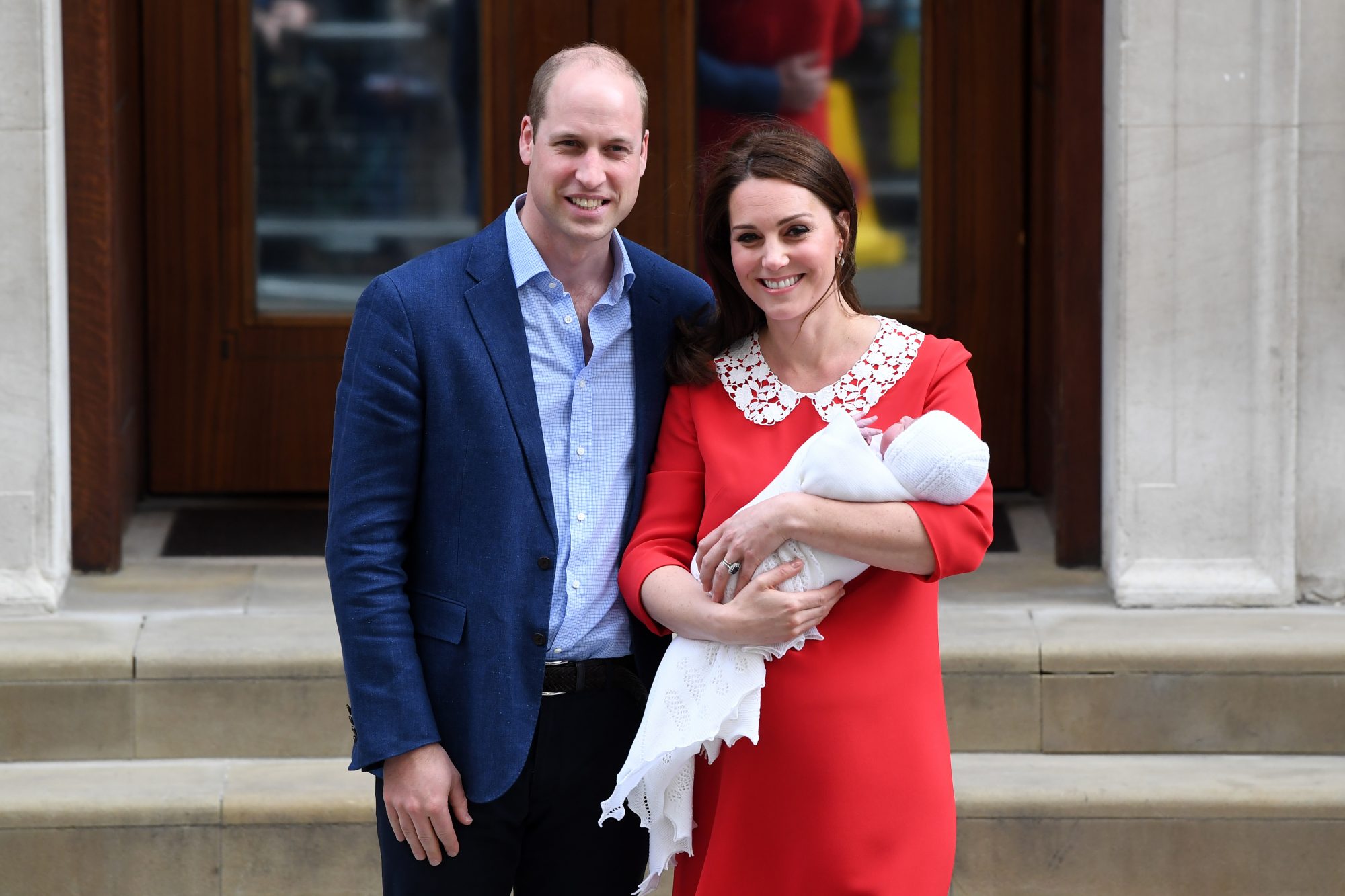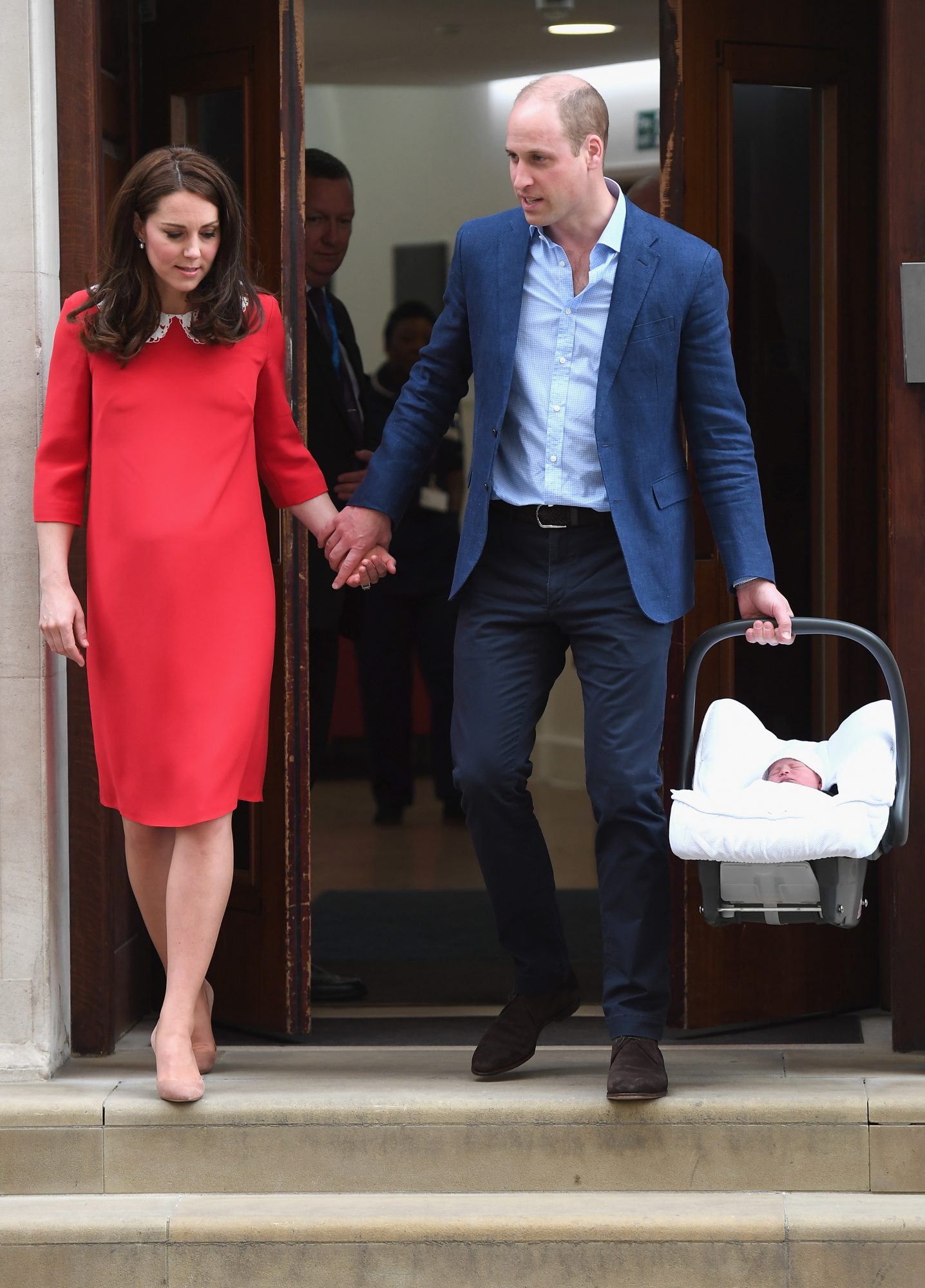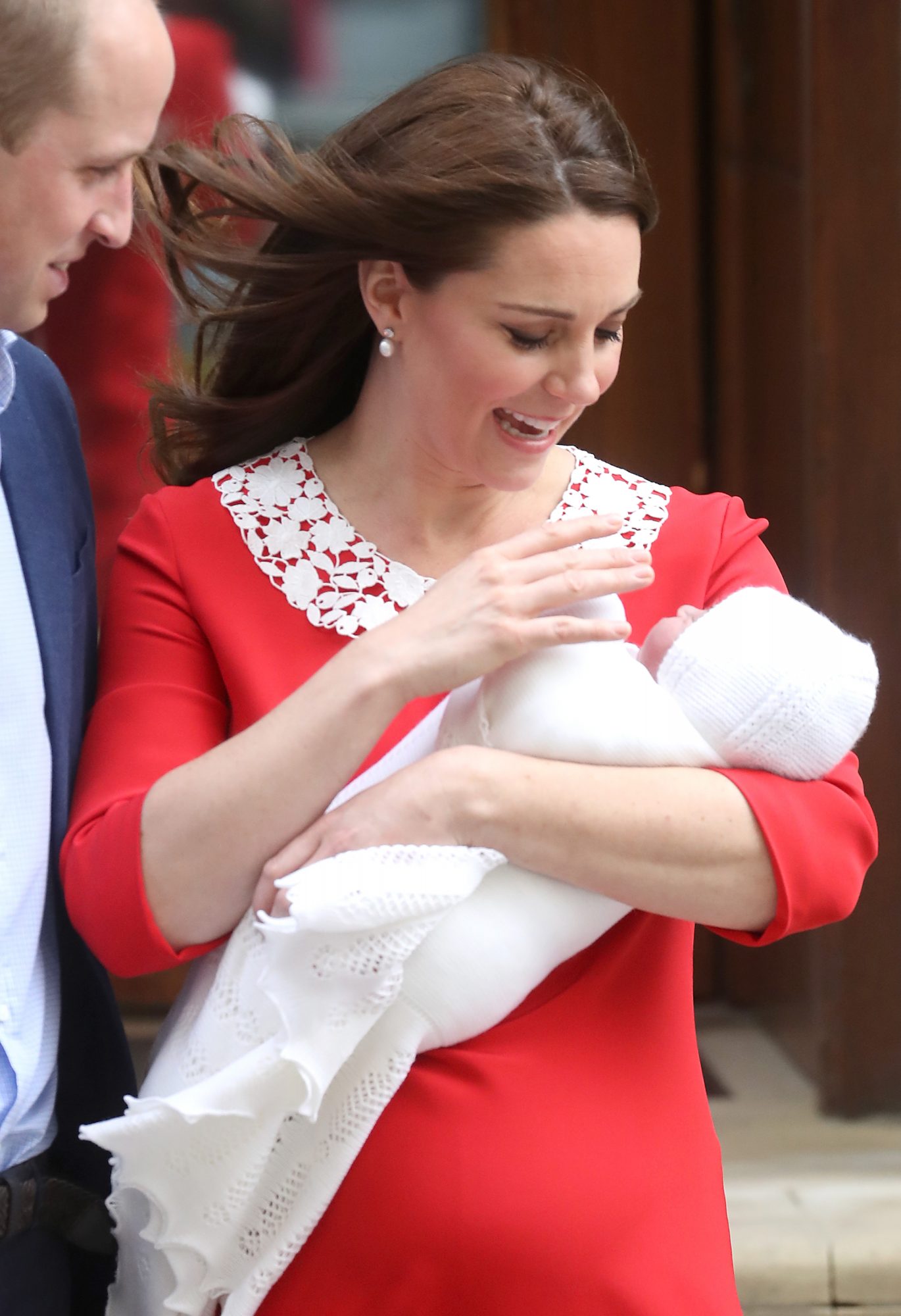 Now, we just need photos of the new baby with Prince George and Princess Charlotte, and we'll be set (hint, hint).
In case you missed it, the public first learned that Middleton was admitted to St. Mary's Hospital with early labor pains in the early hours of April 23rd.
We wish nothing but the best for the now family of five, and hope that Middleton has a smooth recovery. We'll keep following their social media to get the latest.