Roy Moore is refusing to concede, even though everyone agrees Doug Jones won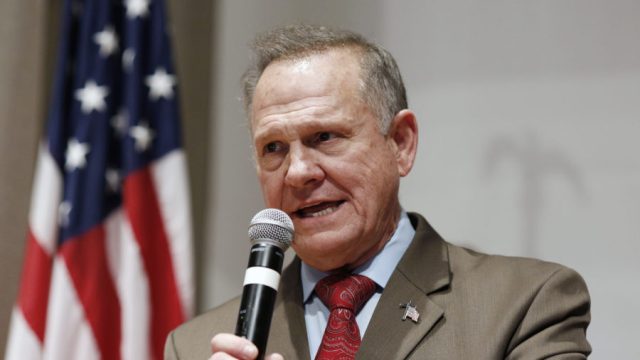 Doug Jones was officially declared the winner in the Alabama special election yesterday, December 12th, but Roy Moore is currently refusing to concede. The race between the two candidates was close, but Jones was the clear winner at the end of the tally. At least to most people.
In a short speech late Tuesday evening, Moore suggested that there would be a recount and that the election was still in "God's hands."
"When a vote is this close, it's not over," he told a group of supporters. "And we've still got to go by the rules about this recount provision and the secretary of state has explained it to us, and we're expecting that the press will go up there and talk to them to find out what the situation is, he said.
He continued,
"We also know that God is in control. Part of the problem with this campaign is we've been painted in an unfavorable and unfaithful light."
Moore was likely referring to the sexual misconduct allegations leveled against him during the campaign. This included the accusation that he had a non-consensual sexual encounter with a 14-year-old girl, and harassed a number of other underaged women.
https://www.youtube.com/watch?v=tT-lTxhW7pY?feature=oembed
Although he lost the race 49.9% to 48.4%, the Republican judge won't admit defeat. Meanwhile even Donald Trump — who publicly endorsed Moore — recognized the loss. He congratulated Jones on his victory, and even claimed he always knew Moore was unelectable.
https://twitter.com/udfredirect/status/940795587733151744
https://twitter.com/udfredirect/status/940904649728708609
While we can't say for sure whether there will be a recount at this time, we do know that many Americans breathed a sigh of relief at last night's election results.