Here's what you need to know about Roy Moore, the Alabama Senate nominee accused of sexual misconduct
A flood of victims have come forward in recent weeks with accusations of sexual assault and misconduct against men in power. Roy Moore, a Republican Senate nominee from Alabama, is the latest on the roster of men accused of abusing their positions.
According to The New York Times, four women have said Moore made advances on them when they were teenagers. One of the women, Leigh Corfman, said that Moore did so when she was 14 and he was 32. Corfman said that Moore kissed her and touched her inappropriately. The other women said Moore tried to take them on dates when they were between the ages of 16 and 18. Moore vehemently denied the charges, blaming Democrats and the media instead.
"The Obama-Clinton Machine's liberal media lapdogs just launched the most vicious and nasty round of attacks against me I've EVER faced!" Moore tweeted.
false
Moore, an outspoken evangelical Christian, is running to replace U.S. Attorney General Jeff Sessions in the U.S. Senate. Before campaigning to be a Senator, he served as chief justice of the Alabama Supreme Court. In 2003, he lost his position after refusing to remove a granite monument of the Ten Commandments that he placed inside the Alabama Judicial Building without informing his fellow justices. He later won his seat back in 2012, only to be suspended after refusing to uphold the U.S. Supreme Court's legalization of gay marriage.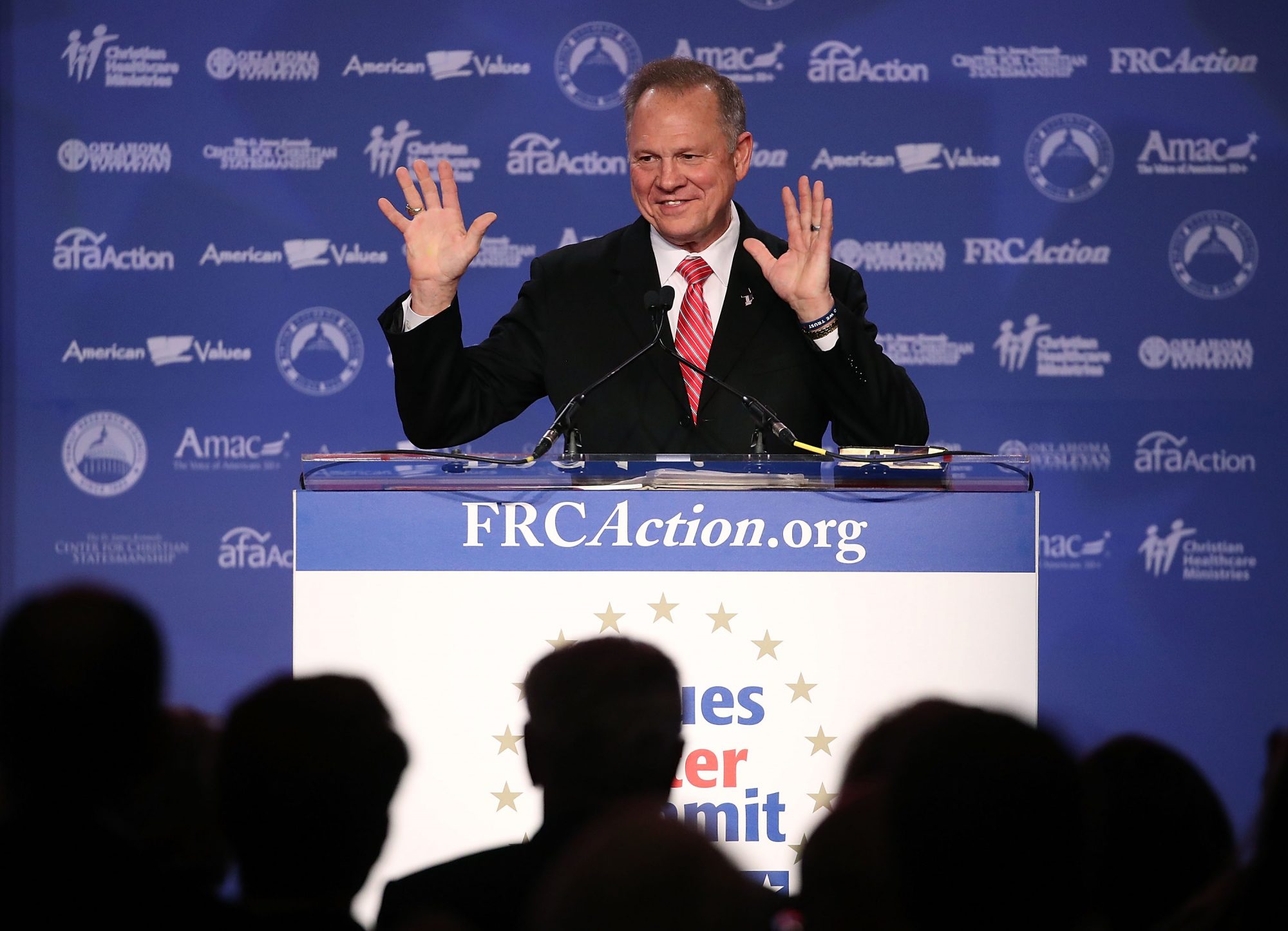 Despite his controversial past, Moore is favored to win the December 12th Senate seat in Alabama. While it's likely too late for Alabama Republicans to replace Moore in the race, some members of the party are withdrawing their support for him, including Senate Majority Leader Mitch McConnell. But some of Moore's supporters seem undeterred by the allegations.
It's possible that Moore will end his campaign in the face of these accusations, but he could also win the Senate race with minimal repercussions. No matter what happens, we stand by the accusers and sincerely hope they receive the justice they deserve.