"Bad Feminist" Roxane Gay opens up about being the first black woman to write for Marvel, further proving why she's an icon
If you don't already know and love Roxane Gay, the AMAZING author of major hit Bad Feminist as well as other amazing works like "An Untamed State" and the soon-to-be-released "Hunger," prepare to fall head over heels in love. Gay's work regularly blows our minds, and her recent role with Marvel is seriously revolutionary, proving that she's such a total star.
A part of "Black Panther" universe created by the also amazing Ta-Nehisi Coates, "World of Wakanda" is something you don't want to miss out on. Roxane Gay opened up about what this experience has been like in an interview with Huffington Post, saying,
"I'm the first black woman to write for Marvel."
Yes, lady!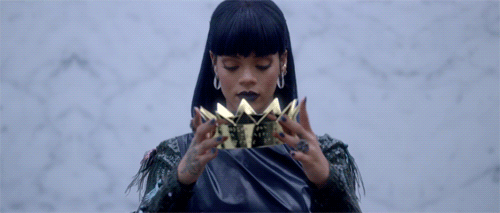 She continues,
"Which makes no sense. I didn't know that when I signed on. And quite honestly, they didn't either.
On the comic, Gay told HuffPost,
"I'm focusing on black women and the two lead characters are in a relationship. They're queer women. That's never been done before. So that's definitely going to be a hallmark, of writing black queer women into the Marvel canon.
Like, how incredible is that? Gay continued explaining why representation matters.
"People want to be able to see themselves. And on the other side, we want to be able to tell our stories. Not even our stories, but stories about people who look like us and share common cultural experiences."

We're so, so pumped for "World of Wakanda," and so grateful to Roxane Gay for making it a part of our lives. We're hopeful that positive changes like this will lead to even more of a focus on representation and making sure that our media isn't so limited in whose experiences and whose lives it highlights and, in doing so, validates.