Rowan Blanchard's new hairstyle proves this '90s trend is coming back
Just like in fashion, beauty trends from the past can make their way back into the spotlight. The double bun, a hairstyle that was commonly seen in the '90s on pop stars like Gwen Stefani and Bjork, might be on its way to a second Renaissance. Celebrity hairstylist Laurie Heaps recently styled the look on Girl Meets World's Rowan Blanchard and she looked A-M-A-Z-I-N-G.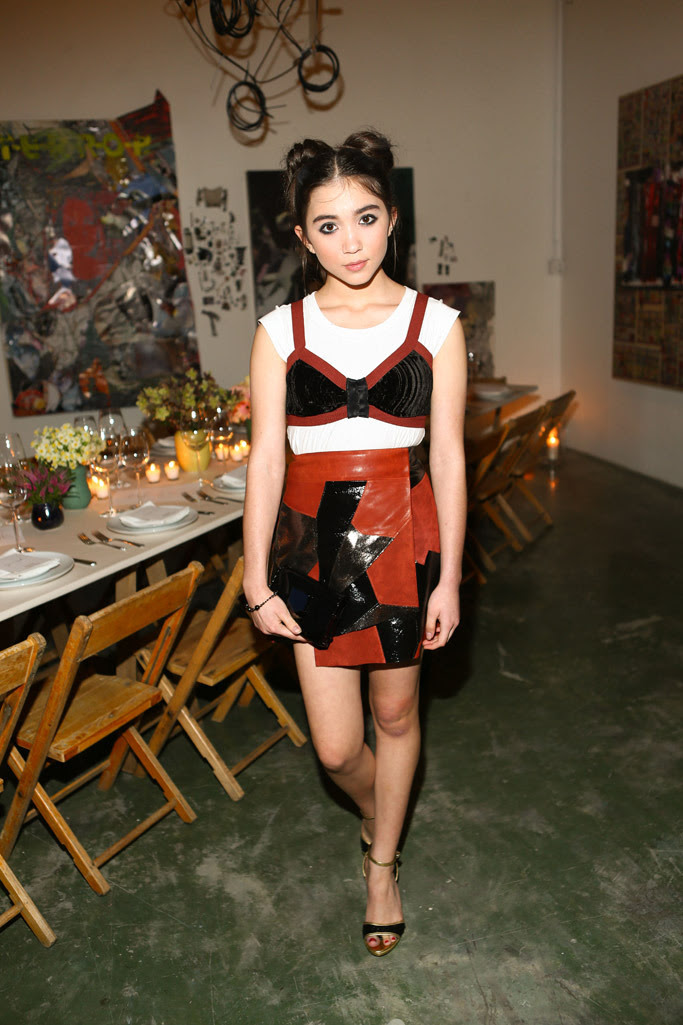 The double bun is pretty much the perfect hairstyle for spring and summer because it doesn't have to be perfect AND it looks great on everyone! It's also good for those of us who have hair that easily gets frizzy due to humidity.
Curious about trying it out yourself? Get inspiration from Rowan and these celebs who rocked the look back in the '90s.
Bjork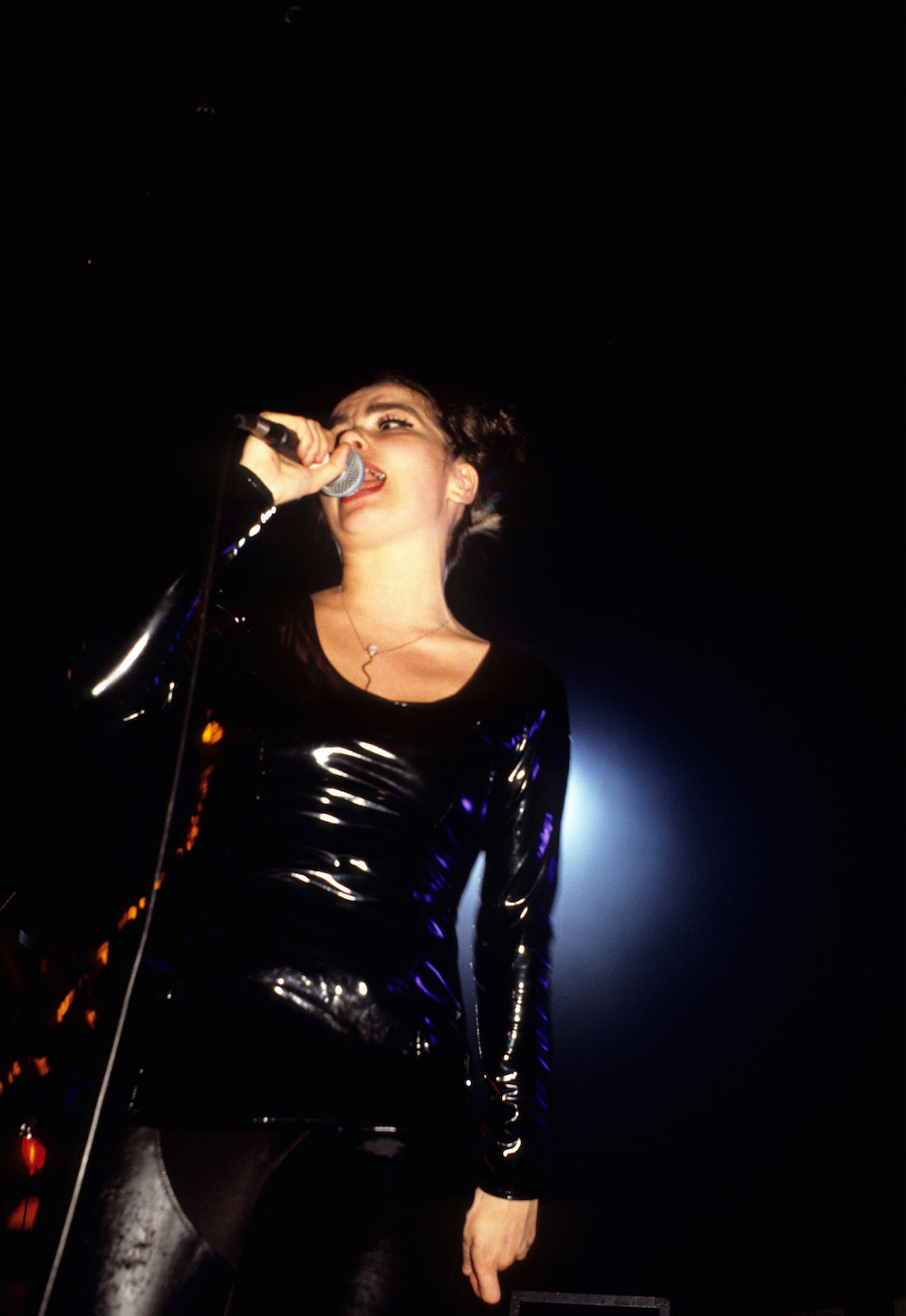 Bjork has always been a pioneer when it comes to unique fashion and beauty trends. She kicked off the double-bun look way back in 1992 while performing with The Sugarcubes.
Scary Spice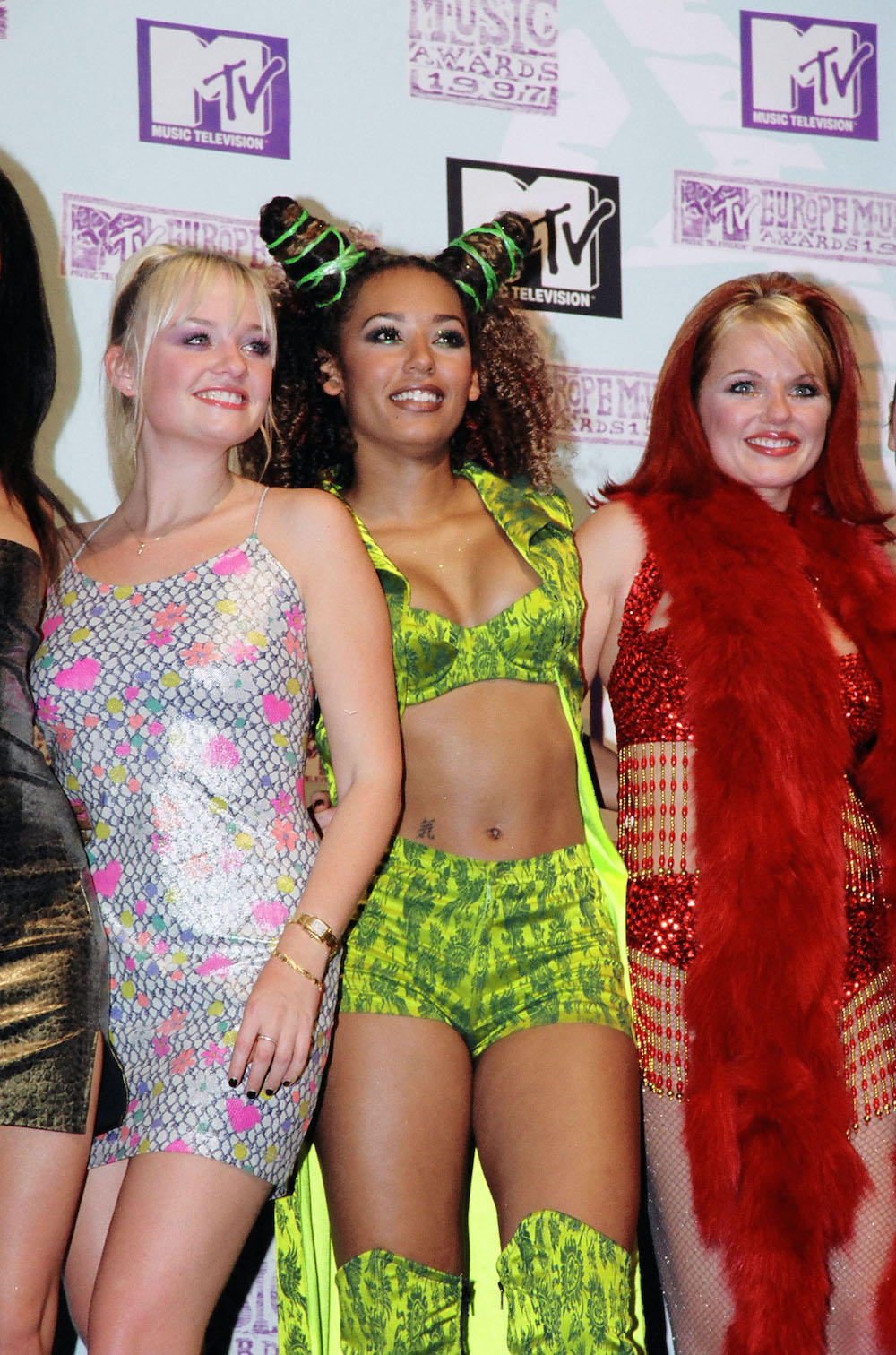 Mel B a.k.a. Scary Spice, wrapped ribbon around her buns for a Chun-Li-inspired look.
Gwen Stefani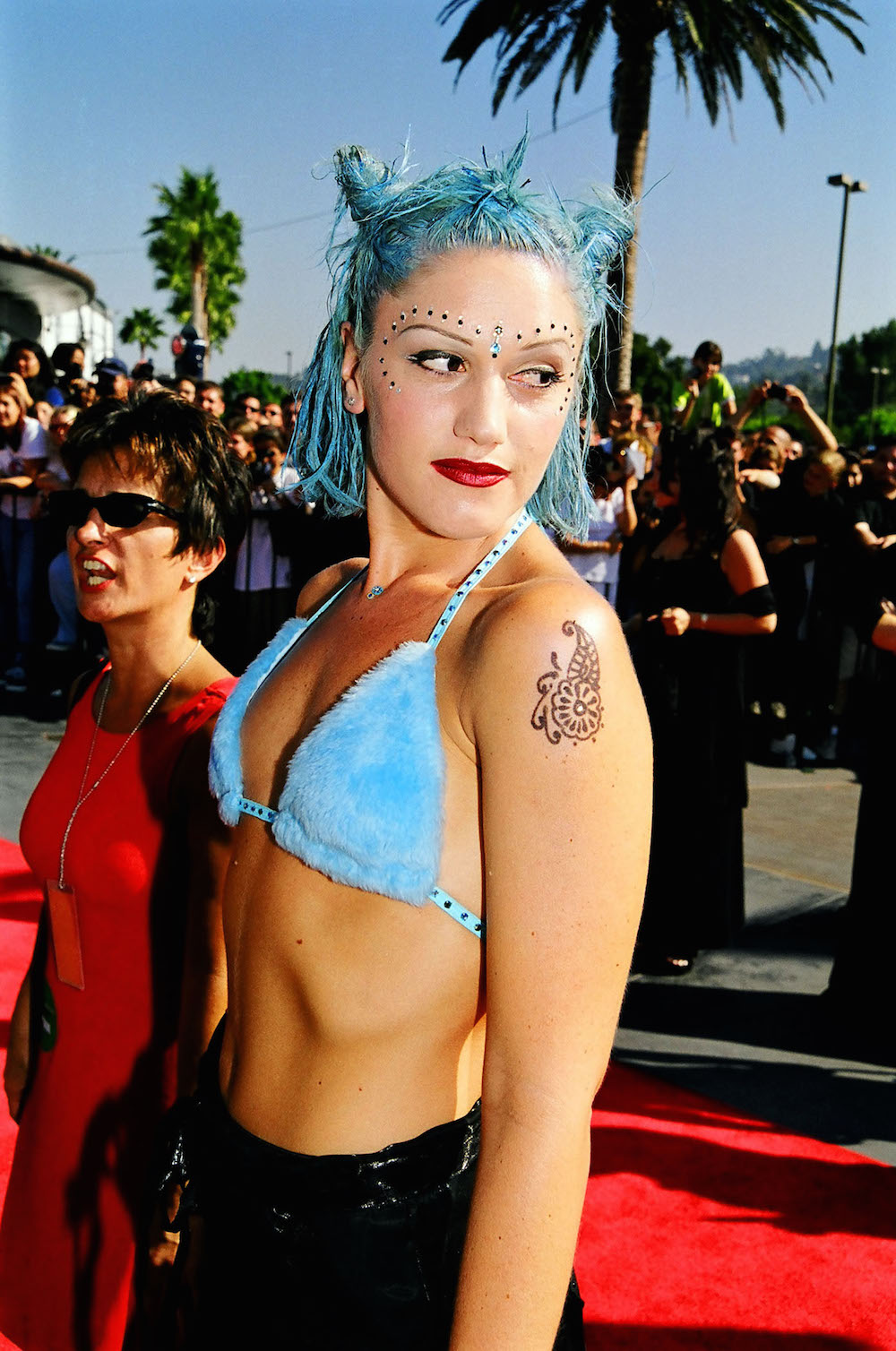 Gwen opted to turn her mini-buns blue at the 1998 MTV Music Video Awards.
Janet Jackson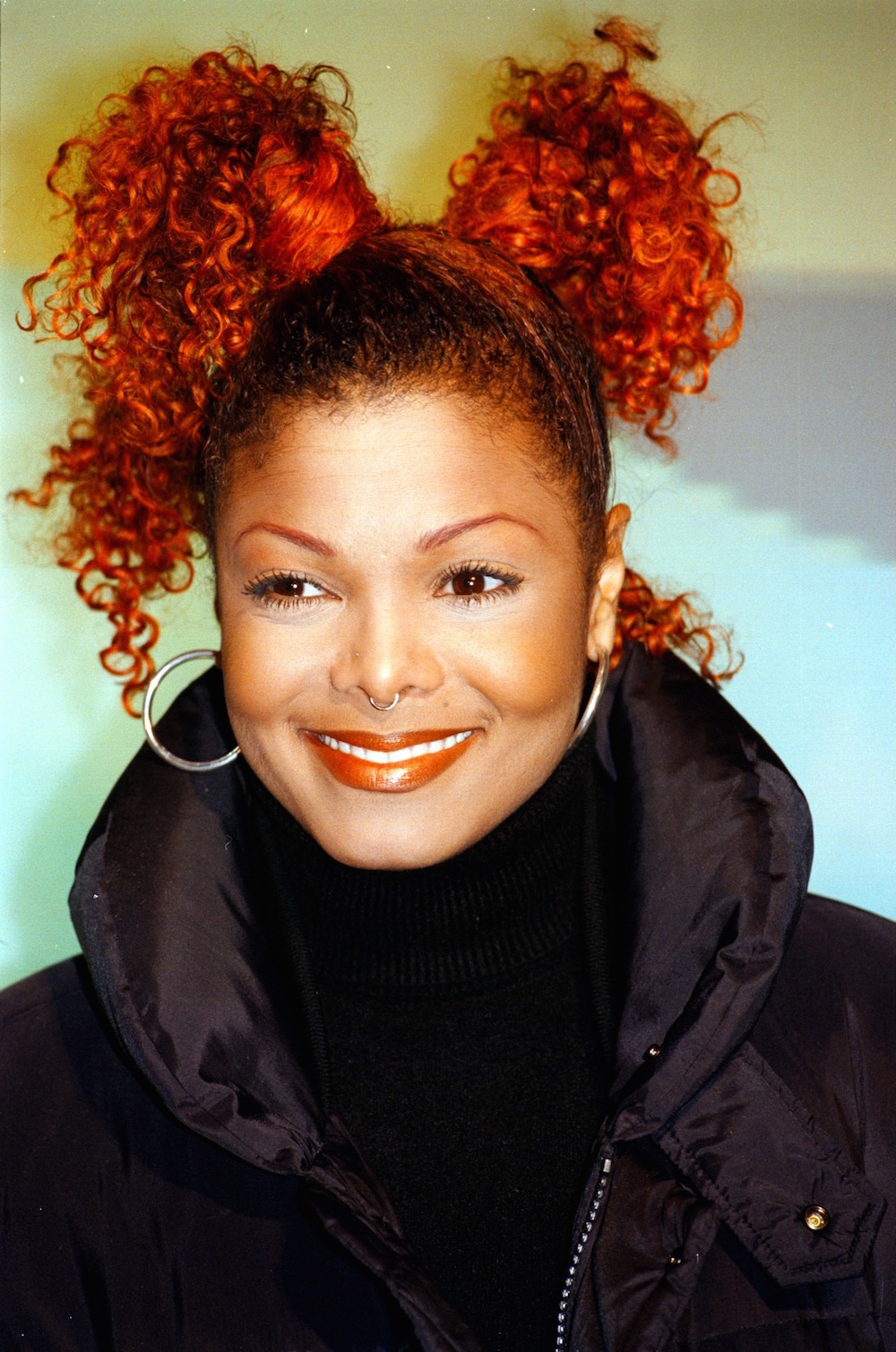 Curly or straight, double buns look good on all types of hair. Here's Janet Jackson wearing them in 1998.
Rowan wasn't the first star to try out the look in this decade. In 2013, Katy, Miley and Rita all looked amazing in double buns.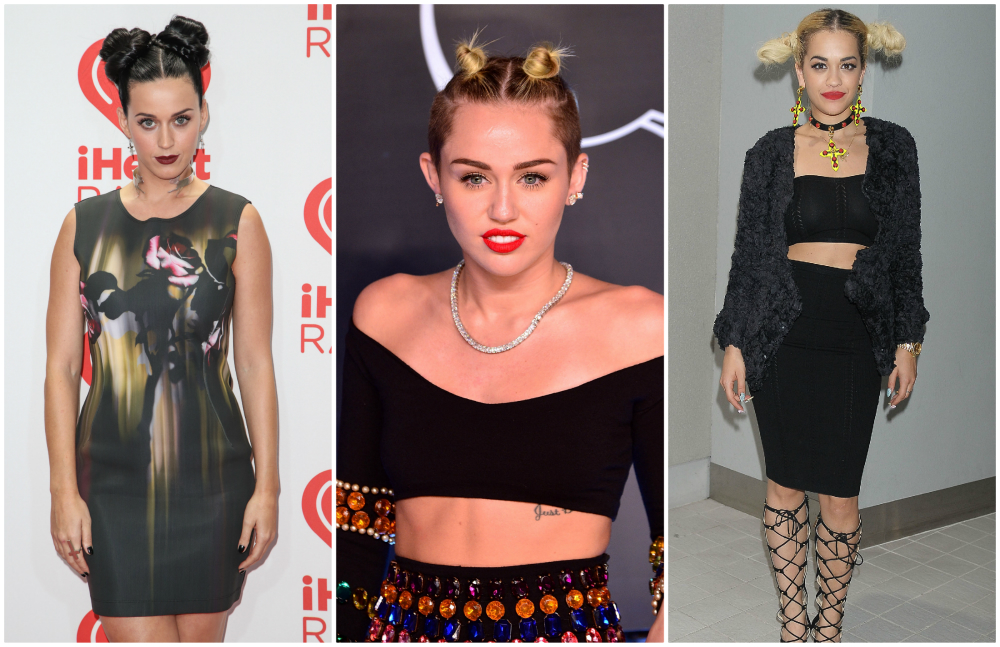 Ready to do this on your own? Here are some tips from Laurie:
1. Use White Sands Liquid Texture Medium Thermal Spray on damp hair for shine and hold and roughly blow dry hair.
2.Part hair down the middle and pull each section up into a pony.
3. Apply Kevin Murphy Powder Puff to the length of the pony for texture and grit.
4. Twist pony and then twirl into a topknot securing with pins. Remember, every hair doesn't have to be perfectly in place. "Allow pieces of the hair to stray and use your fingers to release any baby hairs around the hairline," explains Laurie.
5. Finish with a light mist of Bumble and Bumble Cityswept Finish Spray.