Rowan Blanchard looks like a vintage darling who's auditioning for "The Virgin Suicides"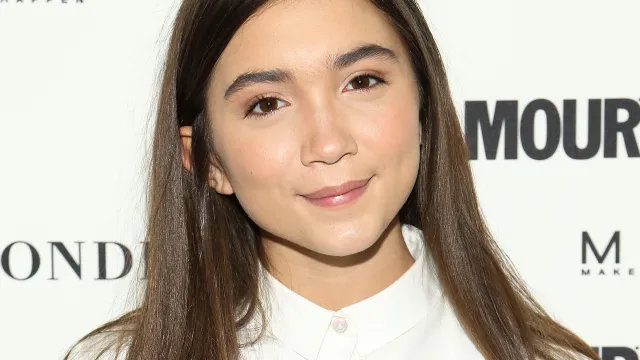 Girl Meets World star, Rowan Blanchard, will inevitably rule the world some day. When the 15-year-old wonder-teen isn't preaching the good word about feminism, Blanchard struts her fashionista self on the red carpet. And, last night, she did just that. Blanchard looked like a vintage Virgin Suicides dream at the Glamour Women Of The Year 2016 Awards.
Keeping her hair natural, and accessories to a minimum, Blanchard's blush pink satin dress took center stage. Pairing this vintage-cut dress with '90s inspired maroon velvet shoes and a gold choker, Blanchard would fit right in amongst the Lisbon sisters on their way to Homecoming.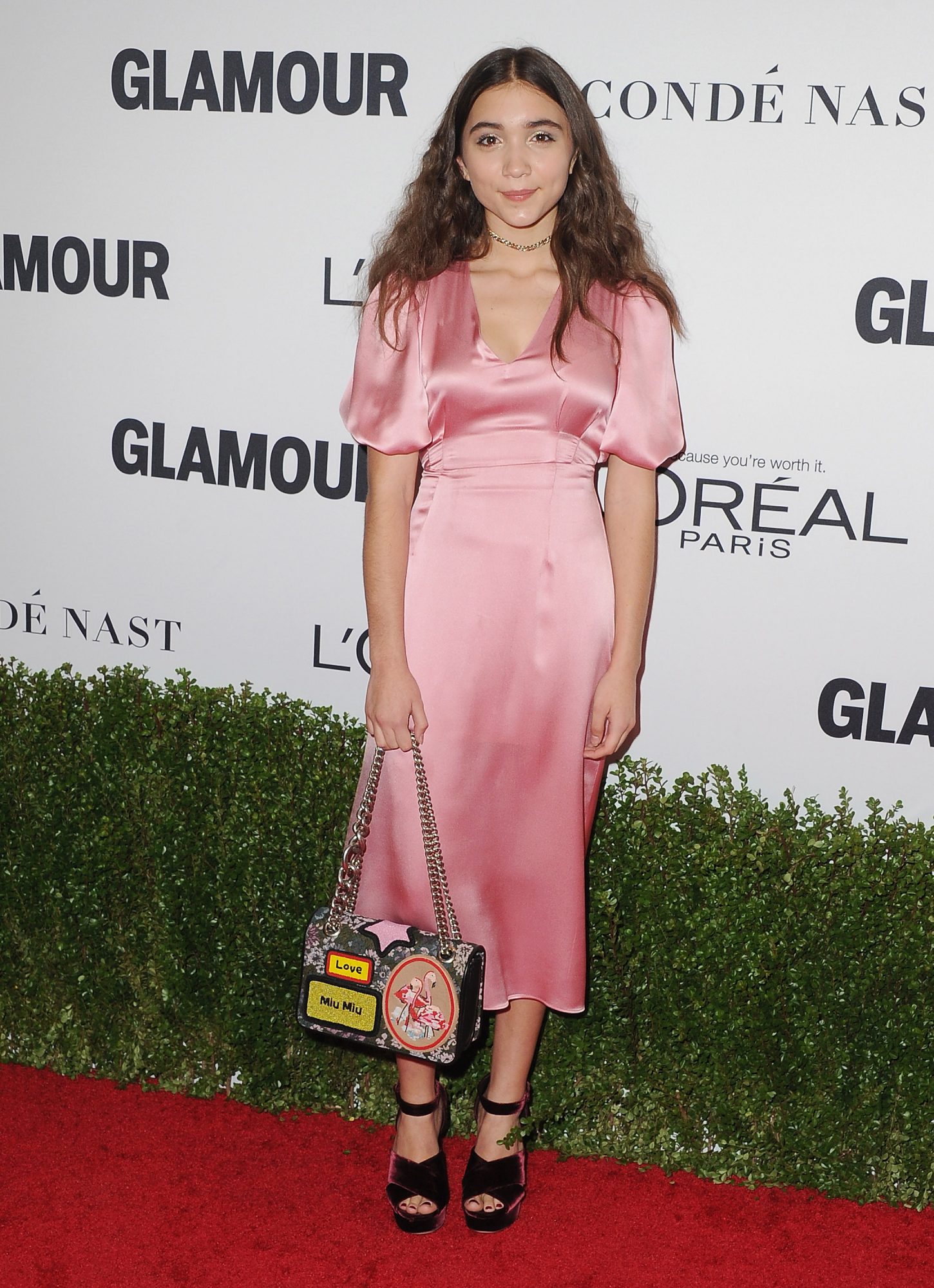 Someone get that girl a corsage!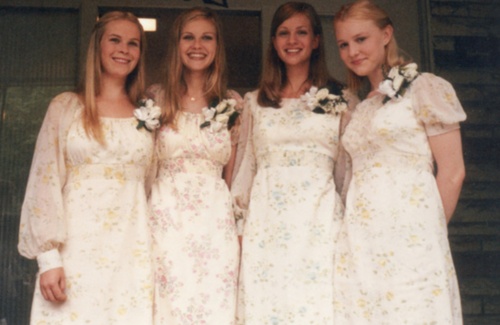 Blanchard's dress is from Miu Miu's Croisière 2017 collection, "Sunset to Sunrise." She paired the dress with Miu Miu's red velvet platform sandals that retail for $750, and Miu Miu embroidered handbag.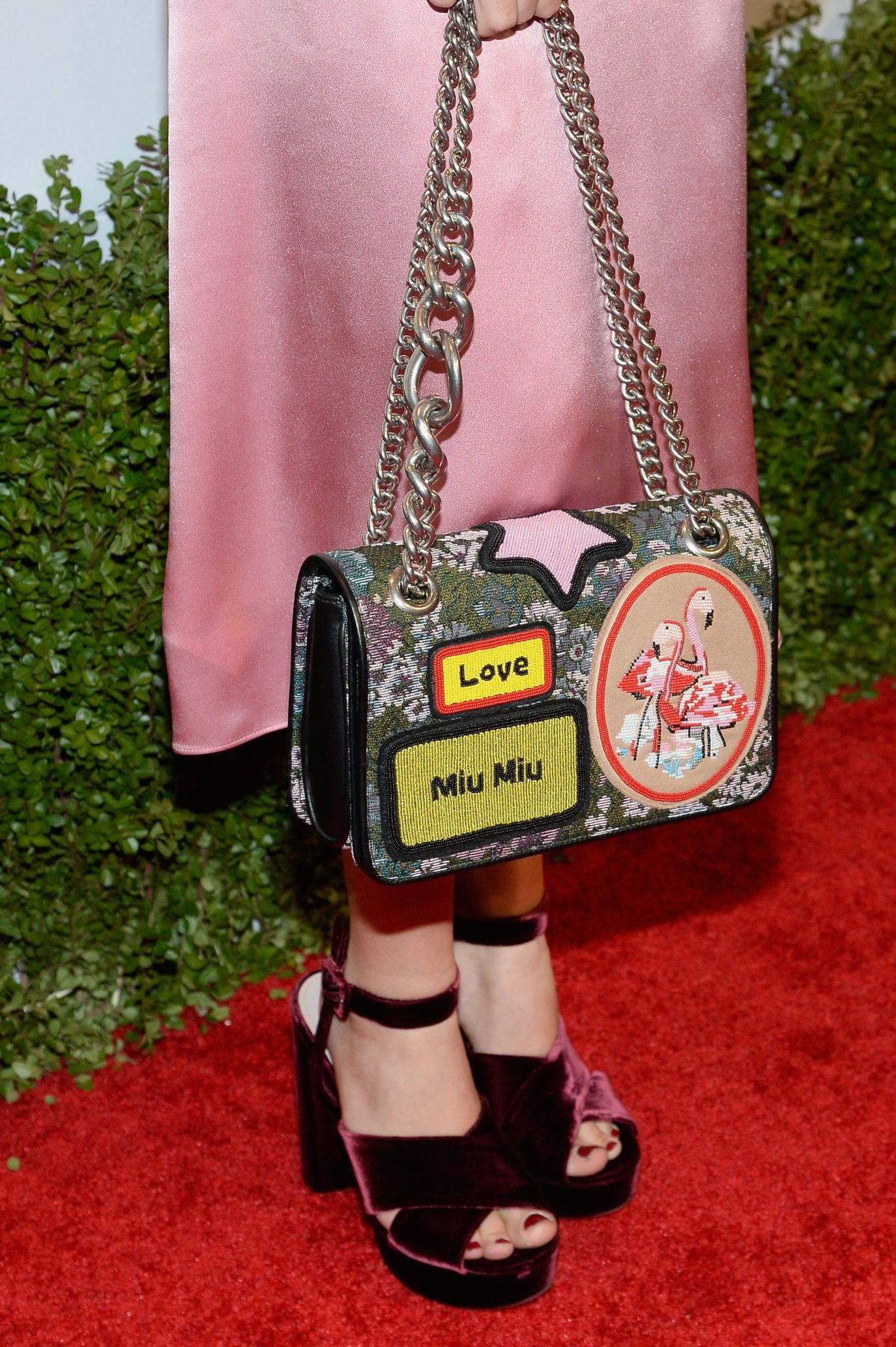 Not only is Blanchard's Miu Miu dress a throwback to the '70s, but she's also repping some serious present-day trends. Luxury fabrics are all the rage – from velvet and satins, to velours and silks. And these fabrics aren't just in typical fall colors like blacks, browns, and maroons. Blush pinks and nudes are the in-vogue fall colors this year, and we're definitely not complaining.
Thankfully, because this trend is so affluent right now, you can have Miu Miu taste with a Forever21 budget. Try this Forever 21 dress, for example, for an affordable $48.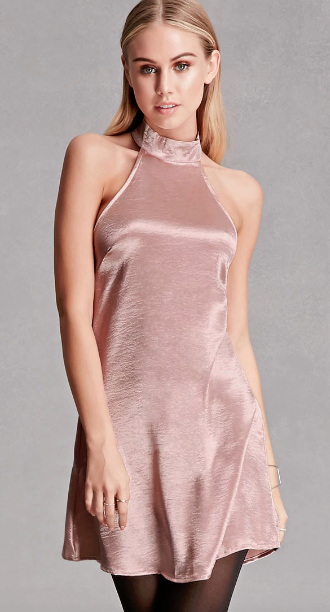 Or this one, also from Forever 21, with a neckline more similar to Blanchard's Miu Miu dress. This one goes for $38.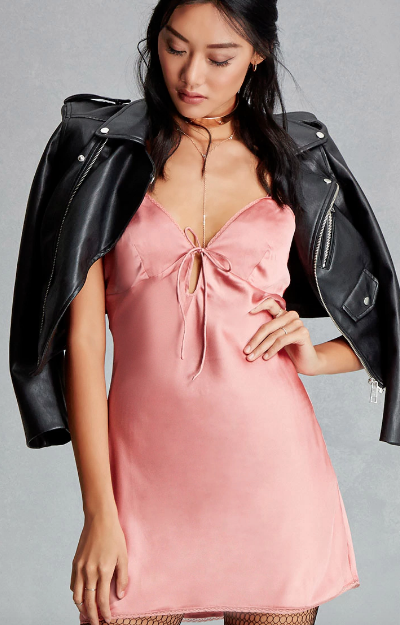 Make luxury fabrics or blush pink work for your style. If pink isn't your thing, opt to try a pair of velvet boots in your favorite color, or even a velvet or satin choker to get your feet wet. Or if you love pink, but don't want to pull off the look of luxury, stick to cotton or wool! With thrifting and cheap clothing stores, it's super easy to look trendy but stay comfortable and feel like yourself.