Rowan Blanchard's new '90s-inspired haircut is giving us Posh Spice vibes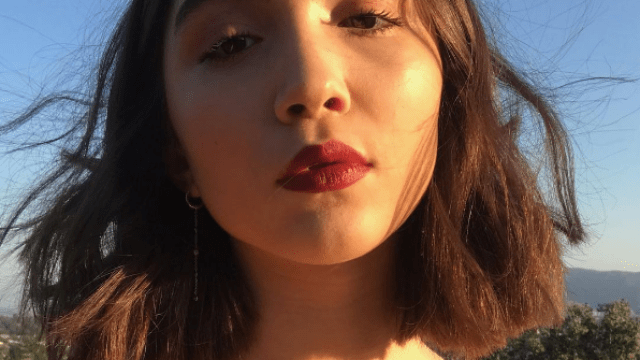 The adorable and beloved Girl Meets World star Rowan Blanchard has a new bob hairstyle, and it's both stylish and natural-looking enough that it might inspire you to take the shears to your own locks. If you were on the fence about getting a new haircut for fall, let Rowan's '90s Posh Spice bob inspire your next 'do.
While many traditionally connect new short hairstyles with the summertime, since it feels so good to let our neck breathe during the sweaty months, a fresh fall haircut is a great way to welcome the new season while the sun is still out. Plus, if you don't like your look you can always go for a warm fall hat, right?!
Needless to say, Blanchard's brand new haircut is a breezy wavy bob that feels completely fitting for her sense of style.
It has a low-maintenance feel but could easily be styled into high-fashion if desired.
The mastermind behind Rowan's new look was none other than celebrity hairstylist Laurie Heaps, who regularly works on the leading ladies of Girls Meets World, including our eternal favorite, Topanga (Danielle Fishel).
In a press release sent to HelloGiggles, Laurie explains Rowan's big chop and what inspired the new 'do.
"We went shorter about two months ago and Rowan really wanted more change. Last time, we went to the collarbone and this time we wanted it to clear her shoulders. I felt like she was ready for something shorter, chic but still effortless. The undone beauty of the French Girl always inspires me and I love everything '90s right now."
We just might schedule a hair appointment ASAP, because we are loving the fall bob.