Volcanic skin care is here, and you're going to lav-a it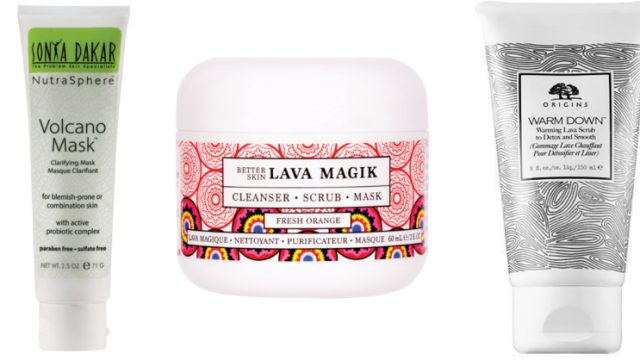 For some of us, volcanos are associated with science projects we did back in elementary school. With just baking soda, food coloring, and dish soap, we were able to charmingly recreate nature's burning majestic death machines. However, now that there's a growing trend in volcanic skin care products, our relationship with volcanoes just might transform entirely.
With the ever-evolving landscape of beauty technology, the minerals found in volcanoes may very well be the skin care of the future. Bentonite clay (which you might already be familiar with already if you're a fan of Aztec clay masks) has many benefits for the skin. It removes impurities, brightens skin tone, and can help with acne. Well, bentonite is actually derived from aged volcanic ash. More and more skin care brands seem to be incorporating volcanic ingredients into their products, and it's not too surprising.
After all, who doesn't want their skin to be as powerful and alive as this catastrophic volcano?!
We figured why not take a look at some of the latest and most ~dangerous~ (don't worry they are actually safe) skin care products on the market?!
We rounded up nine lava-inspired products out there, so you can become your own scientific experiment.
1The Volcasmic Matte Glow Moisturizer from GlamGlow, $54
The volcanic minerals in this product are supposed to soak up oils, allowing skin to glisten without grease. Also, it contains the TEAOXI Complex (which has Cherry Tomato Leaf, Prickly Pear, and Vitamin B5), so your skin can be filled with power.
2The Lava Magik Cleanser Scrub/Mask from Better Skin, $24.96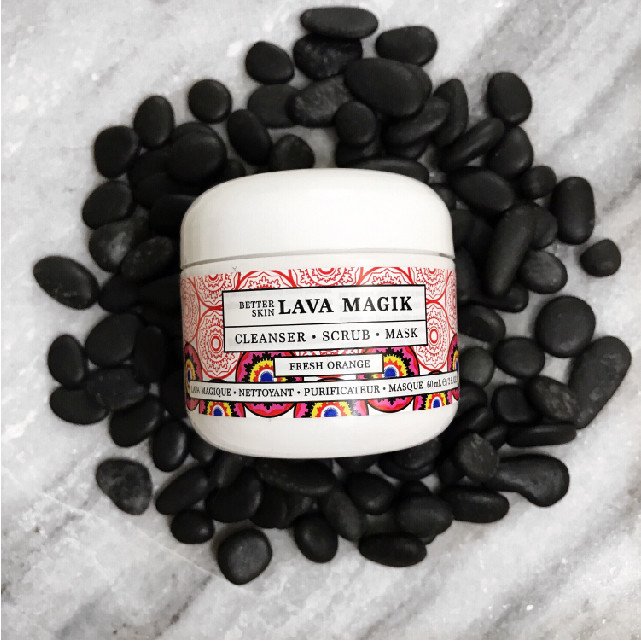 This product is a volcanic 3-in-1 for your skin. Depending on how much water you mix it with, and how you apply it (instructions are naturally included) you can use this formula as a daily cleanser, a nice scrub, or a full-on mask treatment. It has French volcanic lava (so we know it's fancy) and is enriched with calendula, sweet orange and grapeseed oils, parsley, chamomile and cucumber. Your face can transform into a garden of eden.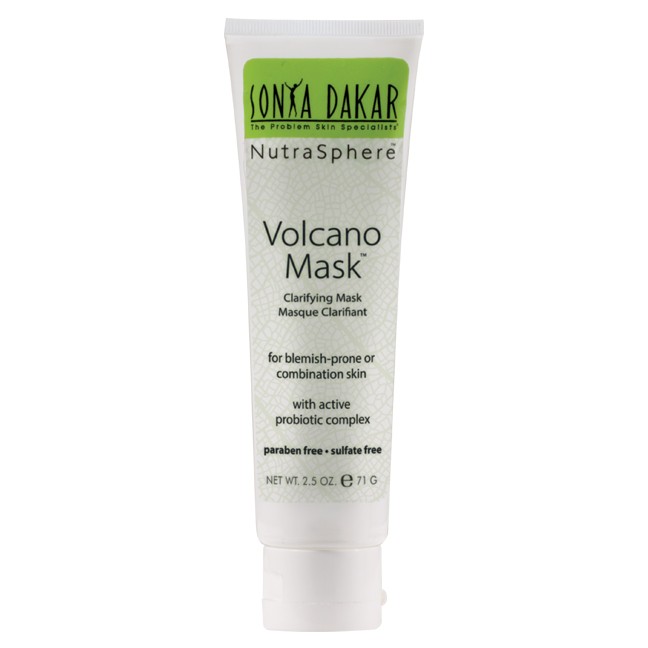 Skin care guru Sonya Dakar's life-changing mask detoxes the skin and removes impurities, thus helping with acne breakouts.
4Irish Moor Mud Purifying Black Mask from Peter Thomas Roth, $58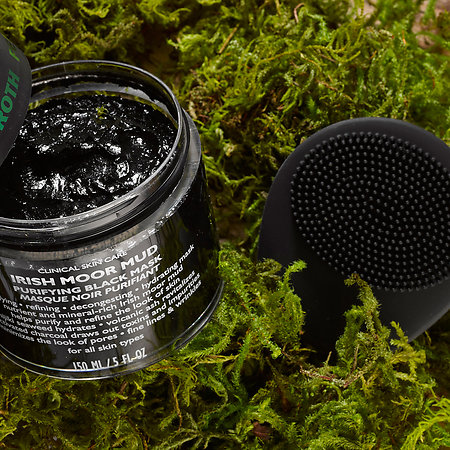 Okay, first off, this picture is very sexy and alluring. Secondly, this mask contains volcanic ash and activated charcoal to draw out impurities, and is also loaded with Hijiki Seaweed (which contains calcium, iron, and vitamins B1, B2, and C), and the Irish Moor Mud itself is essentially decomposed flowers which are chock-full of amino acids.
5Warm Down Lava Scrub from Origins, $35
This scrub is full of  pulverized volcanic ash found in Vanuatu (which is used as medicinally as well). The ashes will exfoliate your skin, while essential oils in the formula will chill you out.
6The Volcanic Mask from I'M From, $25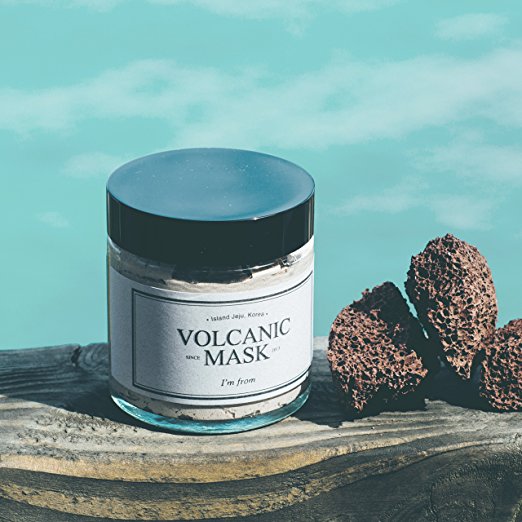 This one is made from 8.6% Pure Volcanic Clay found on Jeju Island (thus the sexy island picture) and is boasted as a go-to for sopping up oil, dead skin cells, and minimizing pores. We can only hope it would make us feel as sunny as that photo.
7The Pore Bye Volcano Steam Clay Mask Pack from Urban Dollkiss, $11.90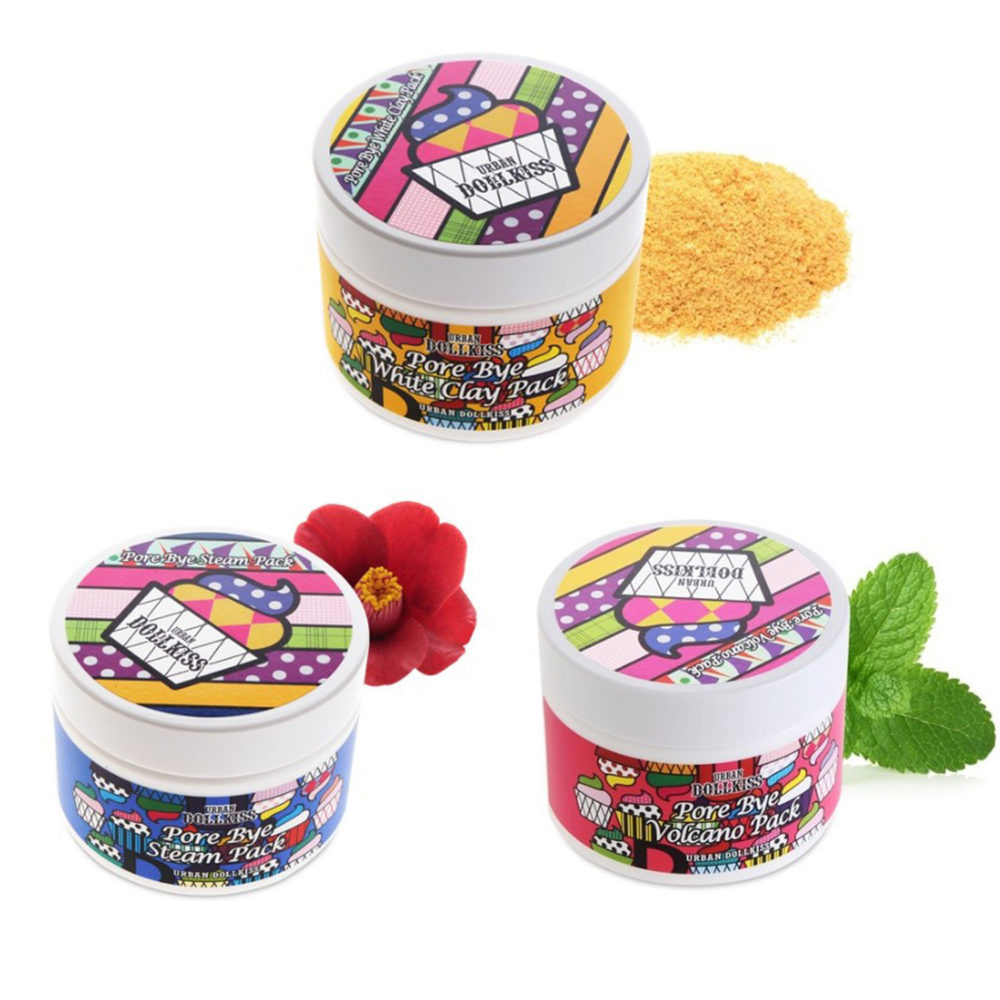 This set comes with three different purifying masks all packed with volcanic ash and white clay for detoxifying purposes. Plus, it has colorful K-Beauty packaging that could fill up a mural.
8Moroccan Lava Clay Exfoliating Scrub with Papaya and Pineapple Enzymes from EO, $14.95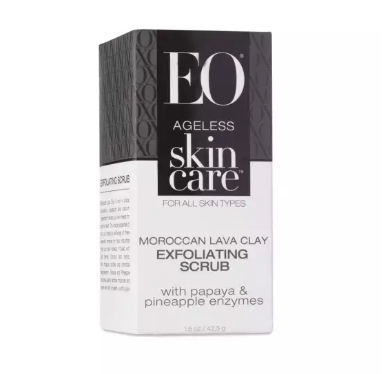 This can either be used as a scrub or a masque, and is includes Moroccan Lava Clay which draws out impurities, as well as Coconut and Vanilla for skin clarity, Papaya and Pineapple enzymes to clean pores, and Oat Kernel.