Meghan Markle's Favorite Footwear Brand Just Launched Sustainable Sneakers
At HelloGiggles, we're big fans of sustainable fashion. From eco-friendly sneakers and sustainable bags to swimwear made of recycled materials and secondhand clothing, we give these products all our money. Additionally, we have a serious crush on Meghan Markle's style, so when sustainability and royalty-approved fashion mix together, you can bet that we have our wallets ready. Our newest obsession? Rothy's Lace-Up sustainable sneaker.
The shoes were made from repurposed water bottles, bio-based TPU (a type of plastic), and algae foam to make for a super-comfy fit, and they come in five colors: vanilla, lilac, bright white, spearmint, and navy. Like Rothy's other shoes, the Lace-Up is 3D knit to shape, which creates less waste than other manufacturing techniques used to make shoes.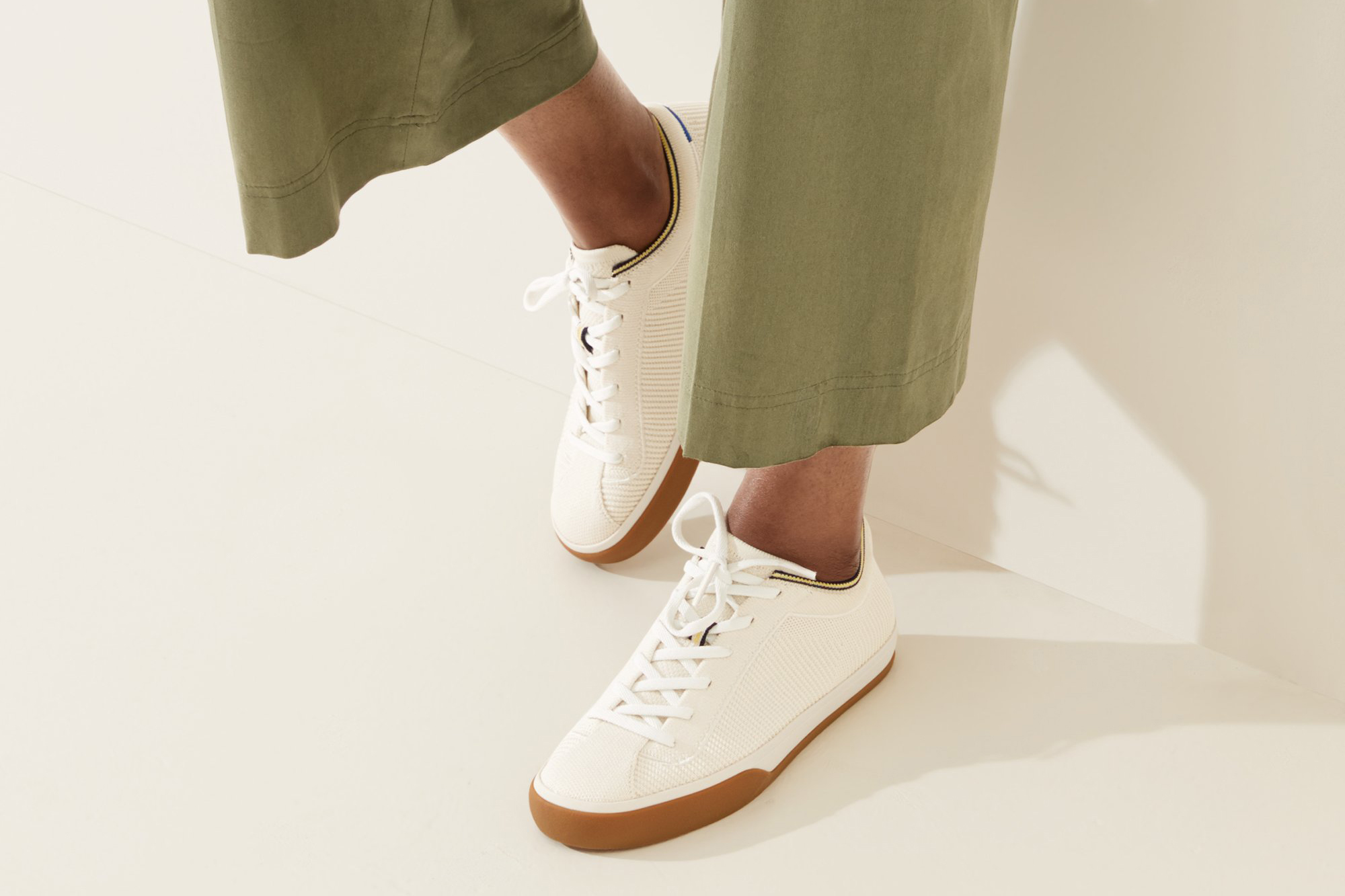 Shop it! $165, rothys.com
This is Rothy's first real sneaker (the other is a Vans-type slip-on), so this launch is really exciting for the brand and its loyal following. In the past year, Rothy's launched sustainable (and machine-washable!) bags, princess-worthy Mary Jane shoes, and most recently, washable sandals that are perfect for the summer. Rothy's Lace-Up sneakers help complete the collection, and they're shoes that you'll be able to wear year-round, too.
We know that Markle is a supporter of the brand for the many times she's worn its pieces, so we kind of expect to see her strutting around Los Angeles with these eco-friendly kicks, but we wouldn't be surprised if the likes of Katie Holmes, Jameela Jamil, and Chanel Iman (they're super-fans of the brand) started sporting them as well. We love seeing that eco-conscious fashion is becoming more accessible, and while these sneakers may be a little pricier than your average shoe, they're super long-lasting.