Rosie Huntington-Whiteley lives up to her name in this gorgeous all-pink look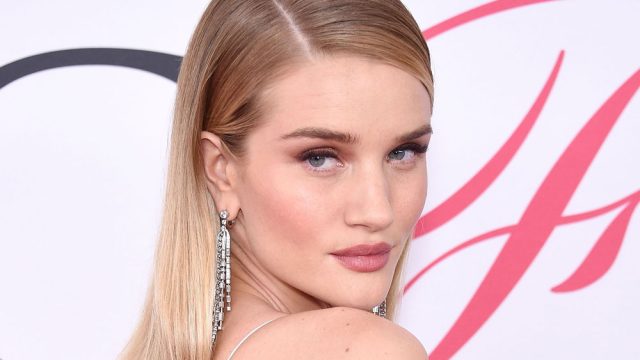 Last night, one of our favorite gorgeous blondes, Rosie Huntington-Whiteley stepped out onto the red carpet wearing a stunning all-pink ensemble that had us wilting at the sight of it. Shakespeare famously said that there isn't much in a name. That "a rose by any other name would smell as sweet."
But her look brought up the real question. Is a Rosie in the color of roses TWICE as sweet?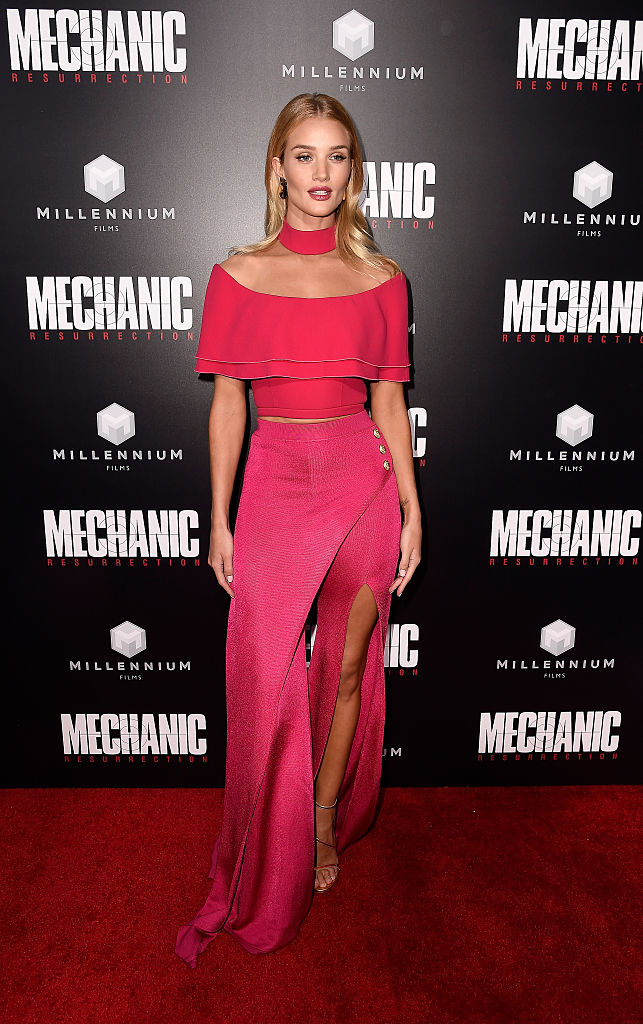 Rosie was attending the premiere of Mechanic: Resurrection, the action thriller she stars in with Jason Statham and Jessica Alba.
We love the beautiful detail in the flowy pants.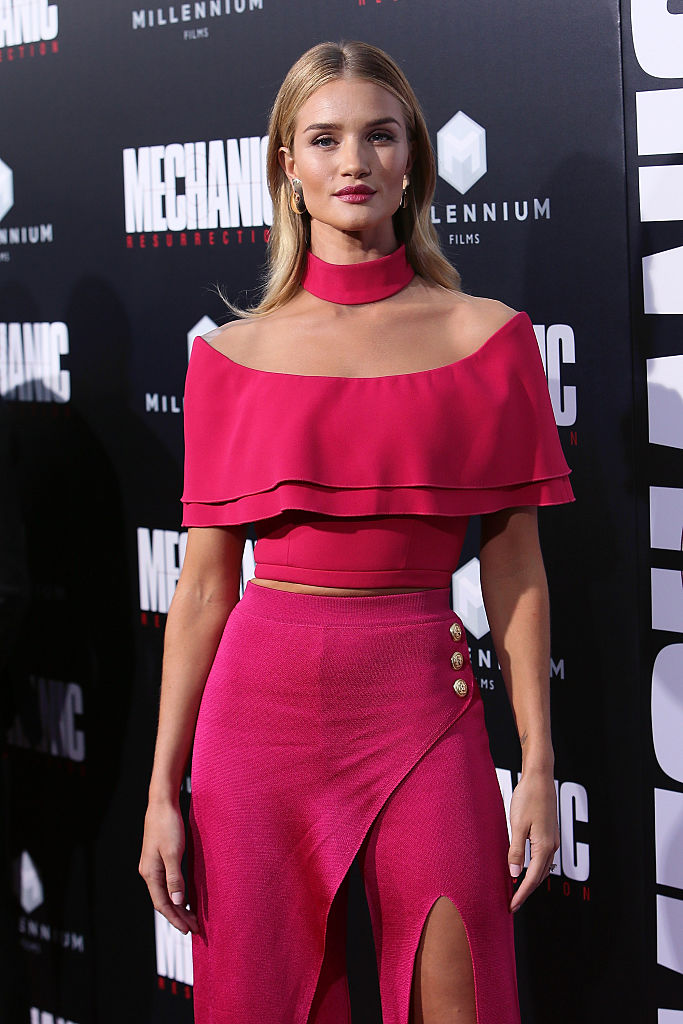 They look like a skirt, but they're pants with a slit up to the thigh. The beautiful white buttons along the side connect a one-sided overskirt that gives the look even more dimension.
The matching pink collar highlights Rosie's beautifully long neck
Rosie looks like a modern Barbie with her gorgeous golden waves and all-pink look.