Good news, I guess — Trump won't be mentioned again on "Roseanne"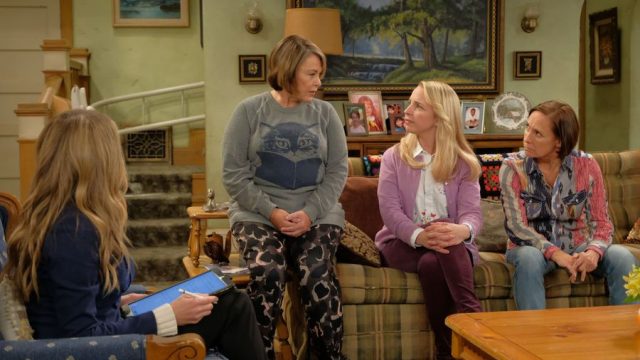 ABC's reboot of Roseanne is already causing controversy. In real life, star Roseanne Barr has come under fire for her political views and the manner in which she expresses them. And now — for better or for worse — the name Trump won't be mentioned again on Roseanne. But given that several Conners are pro-Trump on the show, we have to wonder why.
The original run of Roseanne was praised for its depiction of working-class America, but was always politically progressive. It broke a few hearts when Roseanne Barr announced that her fictional family would be supportive of Trump on the show. Add that to Barr's wonky political takes IRL, and it's enough to make viewers scratch their heads. Plus, ABC has already renewed the reboot of Roseanne for a second season. And the president himself approves of the show.
So why won't Roseanne say Trump anymore?
Is it to soften the show's edge? Is it in response to the uproar on Twitter over Barr herself? Is it to distance the show from the President? It seems that way. Sara Gilbert, who plays Darlene, went on Watch What Happens Live to explain some of the show's choices moving forward. She explained to host Andy Cohen that the ties to Trump have been a bit exaggerated:
"The Conners aren't Trump supporters," she explained. "Roseanne's character is a Trump supporter — she's the only one — and we never say his name, actually, in the show. It's not about anyone's position or a policy, it's really about what happens to a family when there's a political divide, which is something that I think the entire country can relate to and something we need to talk about, she said. "With our show, it's never about 'doing an issue' or 'doing politics.' It's, 'How do these things affect a family unit?'
So, moving forward, it seems that they'll just be leaving Trump out of it in general. It won't be like on Broad City, where every mention of his name is censored like a curse word; instead, it'll be all-Conner drama, all the time. And we know they have a lot of it.