The first picture from the "Roseanne" revival is here, and we've missed the Conners so much
Roseanne is officially back and by the looks of it, better than ever.
The ABC sitcom is officially 29 years old to celebrate, the series had a table read for the first episode of the upcoming eight-episode revival, which is set to air on the network sometime next year. In a photo released by Entertainment Weekly, which saw all your favorite Conner — including John Goodman as Dan, who died of a heart attack during the final season — and producers cracking up at what we can only assume is just the beginning of an incredible revival season.
Honestly, it looks like we're missing out on the best inside joke: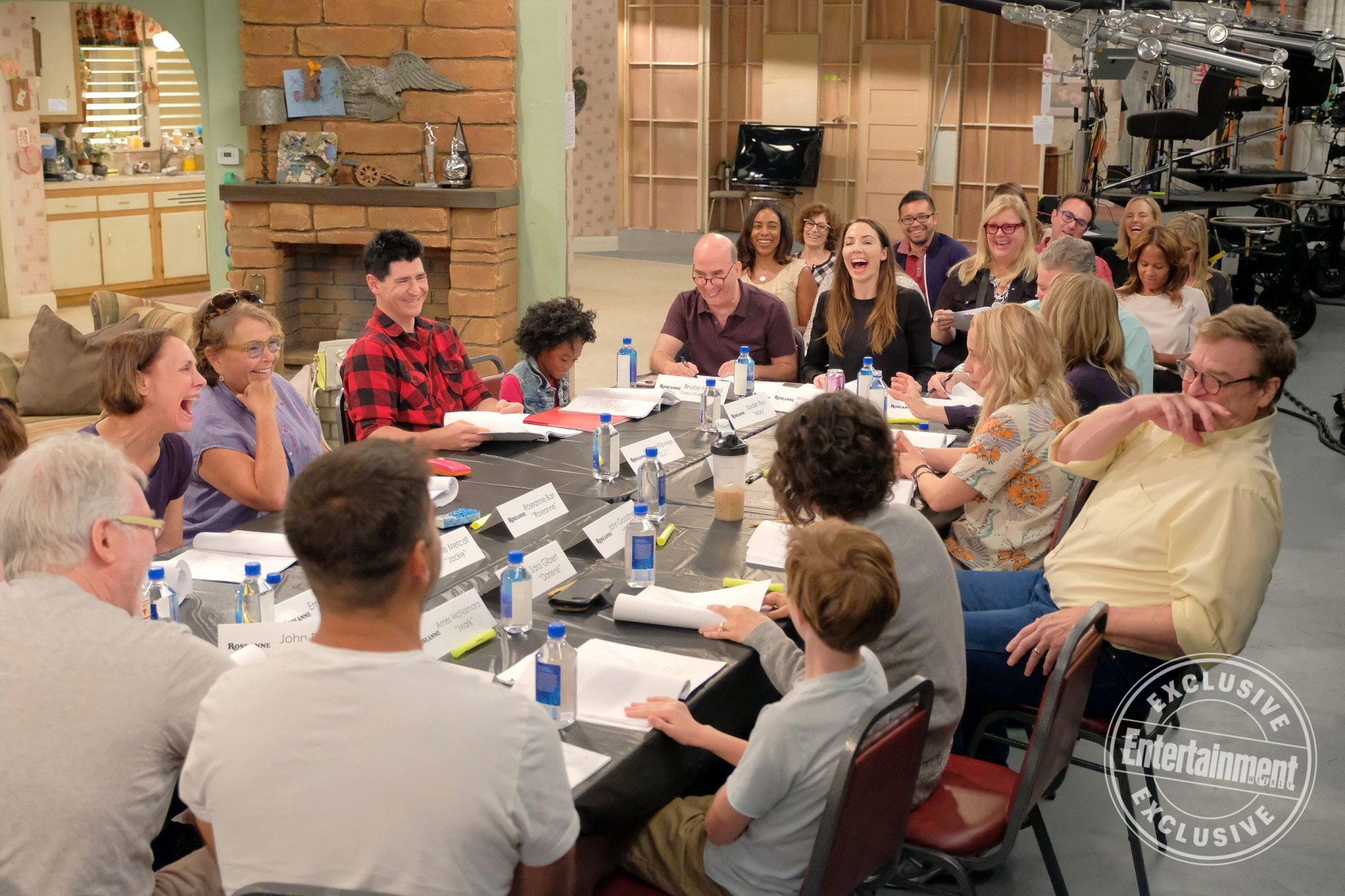 Based on the photo, which was taken on the set of the sitcom, it appears the Conner home hasn't changed much since we last saw it in 1997.
The photo also gives us a sneak peak at the characters set to appear in the first episode of the revival. Original cast members Roseanne Barr (Roseanne Conner), Goodman (Dan Conner), Sara Gilbert (Darlene), Laurie Metcalf (Jackie Harris), Lecy Goranson (Becky), and Michael Fishman (D.J.) will all reprise their characters during the revival. Also returning are Johnny Galecki (Darlene's husband David) — who is set to appear in some episodes — and Sarah Chalke, who played Becky during the final four seasons of the series. Chalke and Goranson will not be pulling double duty on Becky with Chalke playing returning as a new character.
We're still a bit curious about how the revival will handle the death of Dan, who appears to be very alive and in good spirits. NBC's Will & Grace recently faced a similar dilemma — as the series finale saw Will and Grace running into each other after a falling out caused them to go their separate ways — and instead of working out how to work it into the series, they simply pretended it didn't happen. So take notes, Roseanne!
Also, is it too late to ask if George Clooney will be popping by for old times' sake? We're keeping our fingers crossed.