Roseanne is continuing without Roseanne — and Twitter already has some good ideas for Dan and Jackie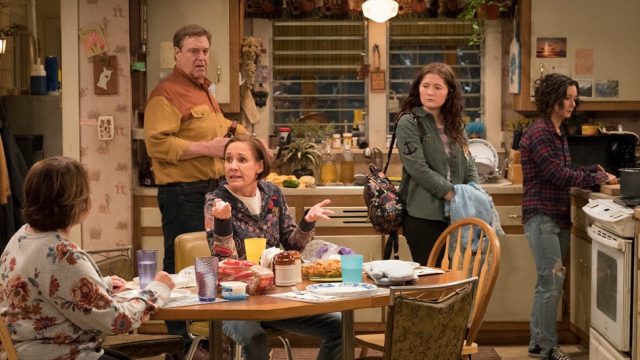 Because sometimes scripted television can be just as bonkers as reality shows, Roseanne Barr made some extremely racist comments on Twitter, leading ABC to cancel Roseanne. And then ABC decided to un-cancel Roseanne, but without its title character, re-doing the entire thing as The Conners and focusing on the family members Roseanne has left behind (in the wake of her racist nonsense).
And this all happened in less than a month!
A mere 24 days ago, ABC pulled the plug on its revival of the original '80s and 90's show. Honestly, good. Right from the get-go (and even before her show was brought back to life) Roseanne Barr has been deeply problematic, and many thought that ABC giving her a huge platform to spew nonsense about the world was a bad idea. It was. But canceling the show meant that some 200 people were now out of jobs — ABC had already renewed Roseanne for a second revival season, meaning the cancellation stung even more for those working on the show.
After some tense (idk, I assume they were tense) talks between Roseanne and ABC, the network decided to bring back the show, this time without any involvement from or profit for Barr. Good! Without Roseanne, that means we can turn our attention toward the most important people on the show to begin with: John Goodman and Laurie Metcalf, who play Dan and Jackie.
All along, they've been the real stars of the series. All along, they were the ones we tuned in week after week to watch. Even from the beginning of this new revival, everyone was like, "Uh, can't we just watch a show about Dan and Jackie?" And, well, now we can. Twitter's already pitching ideas for what the new Roseanne-less season of The Conners will look like:
false
false
Also just some completely new ideas for the two stars, and these are all very good ideas:
https://twitter.com/udfredirect/status/1009961875235377152
Roseanne The Conners will be back this fall on ABC.