Roseanne is canceled, literally — ABC has pulled the plug on further seasons of the show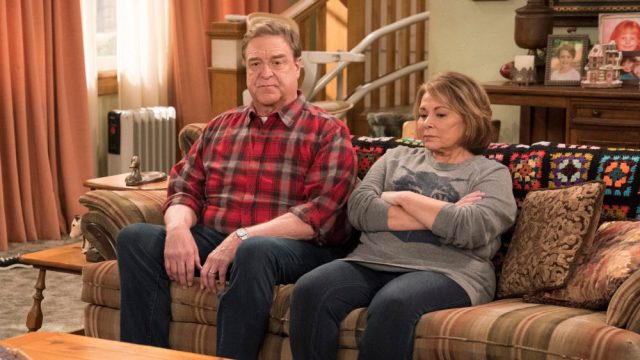 In a pretty shocking move – considering the fact that it was the TV show revival of the 2018 spring season, ABC has decided to cancel Roseanne. Roseanne quickly became the highest rated show of the spring, picking up some 11 years after it originally went off the air. However, it's not really that shocking, because the star of the series, the titular Roseanne Barr, has aligned herself with President Donald Trump and between filming her show found time to tweet out a lot of racist and horrible things.
Like what she tweeted out earlier today, comparing former President Obama Valerie Jarrett to an ape and aligning her with Muslim terrorists. The tweet was quickly deleted, but not before many managed to grab screenshots that made their way around Twitter. Shortly after this happened, Wanda Sykes, who served as a consulting producer for the revival, tweeted out that she would not be returning to the show for a second season (earlier this month, the series' showrunner, Whitney Cummings, revealed that she was leaving the show — but didn't specify reasons why). Also, series star Sara Gilbert tweeted out her own opinion, basically distancing herself from Roseanne – but not the show.
The internet, being the internet, quickly demanded that the show's home, ABC, respond to Roseanne's tweets. Well, they've done just that and actually taken it a step further. The network's president, Channing Dungey, released a statement that got right to the point: Roseanne is canceled.
"Roseanne's Twitter statement is abhorrent, repugnant and inconsistent with our values, and we have decided to cancel her show, Dungey's statement read.
Disney's CEO, Bob Iger, also commented on the decision, explaining that it was the right thing to do — and damn right, it is.
With Roseanne's tweets and radical political statements, we all kind of saw this coming. But it's still somewhat surprising because ABC had actually renewed the show for a Season 2. Welp, not anymore. On one hand, we're so happy to see ABC's response to this matter, because people like Roseanne should not be given huge platforms and there is no room for her racist hate-speech. However, our hearts go out to everyone who's now affected by the show's cancellation. Maybe Brooklyn Nine-Nine could hire everyone…?