Roseanne Barr reveals she had several nervous breakdowns during "Roseanne's" original run
While Roseanne was one of the most beloved and critically acclaimed sitcoms throughout its original nine season run in the '80s and '90s, series star and namesake Roseanne Barr recently revealed that things weren't always so funny behind the scenes.
Over two decades after its divisive ending, Roseanne is set to return for a highly anticipated revival featuring all the original Conners, including John Goodman — as a very much alive Dan Conner — Laurie Metcalf, Sara Gilbert, Lecy Goranson, Michael Fishman, and Sarah Chalke.
Prior to Roseanne's long-awaited return to television, the cast is opening up about the series' tense original run, and what to expect from the revival season in an upcoming 20/20 special.
In a clip from the 20/20 special via Entertainment Weekly, Barr — who starred in and executive produced the series — revealed that the behind-the-scenes discord and her own difficulties with fame caused her to be hospitalized numerous times for nervous breakdowns.
"I fought too much and too hard and, you know, some of them, I shouldn't have even been involved in having those fights. But, you know, it was all just one big fight. And that's how it felt, Barr said.
"I had several nervous breakdowns, but fortunately, no one noticed. That was what I always thought. But no, I did have a few nervous breakdowns and was hospitalized several times. It was very difficult. Fame was difficult too.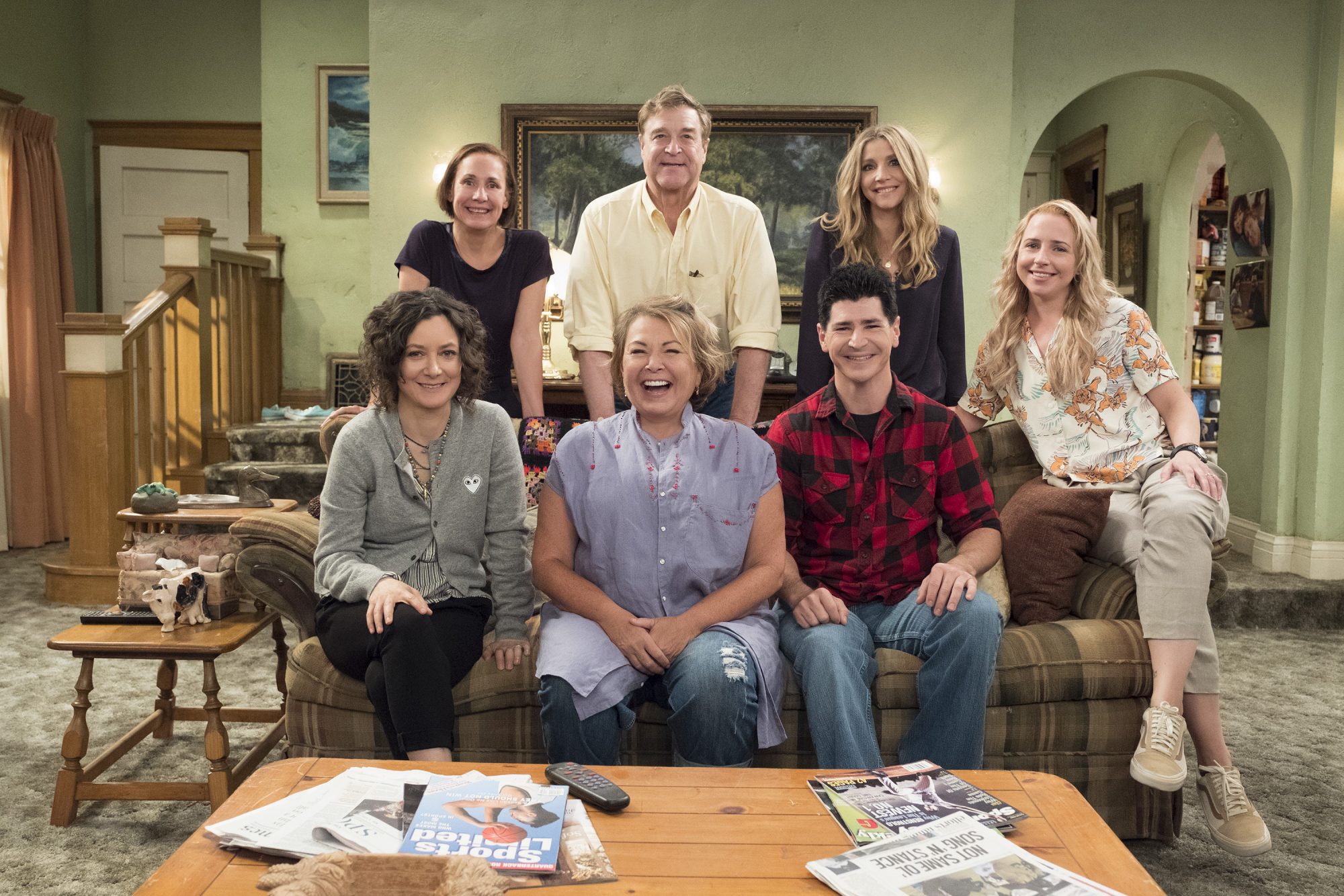 Barr and series creator Matt Williams notoriously clashed throughout the series' run, beginning when Williams received the sole "created by" credit, as Barr felt that the series had been built and shaped around her own material. But while the original run was plagued by Barr and Williams' numerous creative issues, Barr isn't looking for a fight this time around.
"I don't want to fight no more. I don't have nothing to prove, Barr recently told EW. "I already proved it so I just want [it] to be fun and a smooth ride. I want to enjoy the good parts of it. That's been possible this 10th season."
The 20/20 special, dubbed "Roseanne: The Return" will feature interviews from Barr and the cast on February 15th, ahead of Roseanne's Season 10 premiere on March 27th on ABC.