Rosé vodka is now a thing, and brunch is about to get intense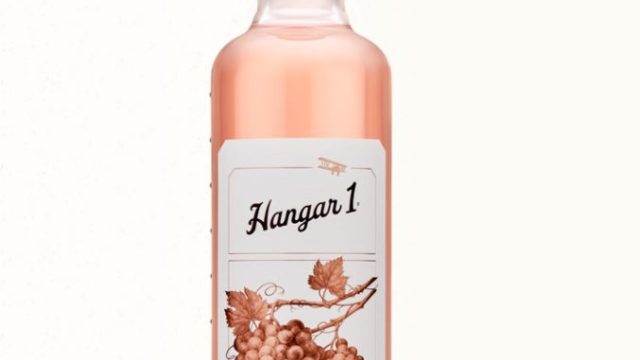 Valentine's Day is around the corner, which means that whatever your relationship status, you've been hit with an onslaught of pink and red. Now, you can even buy rosé vodka, and it's the perfect drink for Valentine's Day (whether you observe or not) — or your next boozy brunch.
The company Hangar 1 makes this vodka from actual California wine — no fake grape flavoring here. More specifically, the brand creates its own rosé from Petit Verdot and White Meritage wines. But in case you're still wary about drinking a combination of two liquors, a Bon Appetit review says that Hangar 1 delivers.
"The best description is that it tastes exactly like it sounds: rosé with higher proof from vodka, or vodka watered down with rosé," the magazine wrote.
Even better news? You don't have to wait to try it.
The millennial pink drink can be purchased for $32 on Reserve Bar's website, although it can only be delivered to 19 states. Luckily, Hangar 1 has a store locator on its website, so you can track down this vodka in time for Valentine's (or Galentine's) Day. false
And in case you're at a loss for what to do with this drink, Hangar 1's website lists cocktail recipes so you can get some rose-colored cocktail inspo. (Strawberry rose mimosa, anyone?) But if you're not into mixology, don't worry: You can also enjoy this drink on the rocks (or straight from the bottle). Just remember to enjoy responsibly: it may taste like wine, but it has the same alcohol content as vodka.
Since people already drink a ton of rosé, we can see why Hangar 1 decided to release this new drink. We're already fantasizing about trying rosé vodka, whether we're treating our special someone or treating ourselves. Bottoms up!