Rose McGowan says there was definitely sexism on the set of "Charmed"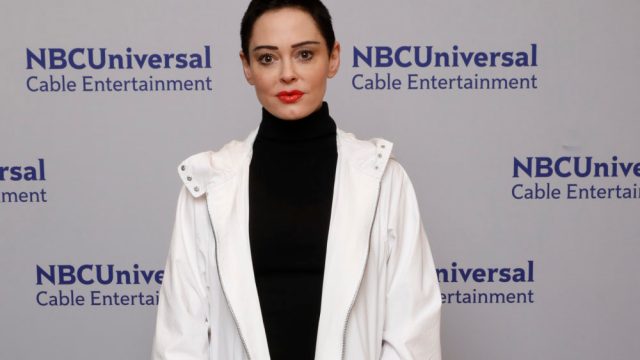 Actress Rose McGowan led the charge against Hollywood producer Harvey Weinstein, who has since been accused of sexual assault and rape by seemingly countless women in the film industry. Now in her new memoir Brave, McGowan shares more details about her experiences with Weinstein and other sexists incidents throughout her career — some of which she says occurred on the set of Charmed.
McGowan joined the cast of the hit television show Charmed in 2001 as fellow witch Paige Matthews. In Brave, McGowan notes that in the five years she worked on the show (2001-2006), only one female director was ever hired. And McGowan remembers that the director was treated poorly by the male crew.
According to People.com, the actress wrote that the crew "would snicker in disrespect when she would direct them." She added that she now feels "horribly about not fighting for her more."
McGowan admits that she wasn't fully aware of "the dynamics of what was happening" at the time. She's previously stated that working on the show was a "deadening experience" and a "prison for [her] mind." She noted that she also struggled with having to sacrifice certain experiences to the entertainment industry — like, for example, getting married on the show while not having time to invest in a relationship in her real life.
https://twitter.com/udfredirect/status/954064617642381312
You can read more about McGowan's experiences with sexism in the entertainment industry — and life in general — in Brave, officially on sale as of today, January 30th on Amazon and in stores. We can't wait to pick up our copy.