Rose McGowan called out Harvey Weinstein's new interview: "I didn't forget you, Harvey"
In a new December 15th interview with The New York Post's Page Six, disgraced film producer Harvey Weinstein said he feels like the "forgotten man" since being taken down by over 30 women who accused him of sexual assault and harassment in 2017. One of his most vocal accusers, Rose McGowan, reminded Weinstein that she has certainly not forgotten him.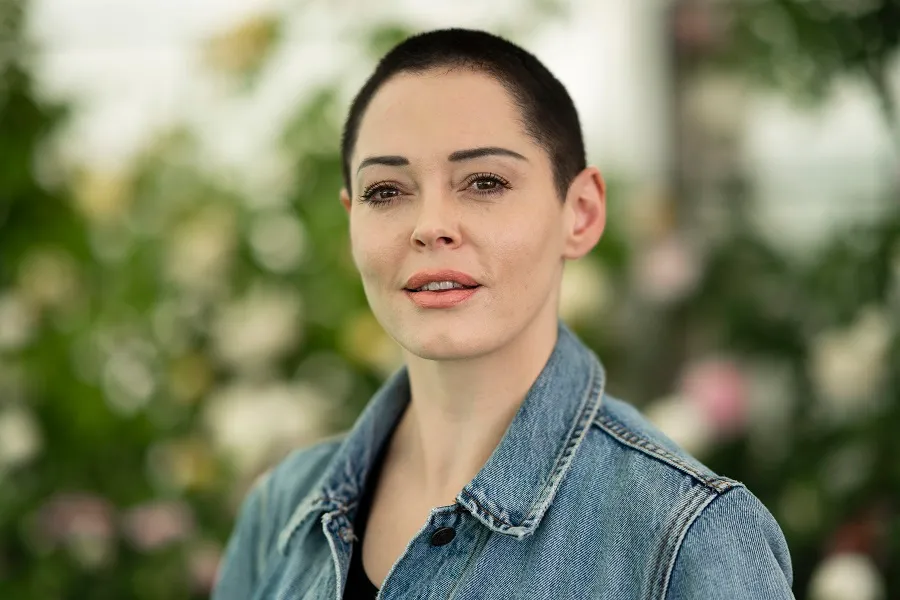 Weinstein argued in his interview that he was a champion of women throughout his career. "I made more movies directed by women and about women than any filmmaker, and I'm talking about 30 years ago," he told the Post. "I'm not talking about now when it's vogue. I did it first! I pioneered it!"
He said "because of what happened" (ahem, what he did), his work has been forgotten, and he pleaded that, ahead of his criminal trial in New York, he wants "this city to recognize who I was instead of what I've become."
McGowan argues that Weinstein has always been what he claims to have become: "a prolific rapist."
https://twitter.com/udfredirect/status/1206577972024614912
Also on the 16th, McGowan and 20 other Weinstein accusers, including Ashley Judd and Rosanna Arquette, released a statement admonishing Weinstein's recent comments. They unanimously claimed that Weinstein is trying to "gaslight society again" to gain sympathy ahead of his trial.
Weinstein's trial begins on January 6th. He faces charges of rape and assault. His legal team is currently working out a tentative settlement deal with a majority of his accusers, however, the former charges could result in a life sentence if he's found guilty.