Rose McGowan brilliantly defends Renée Zellweger after a critic scrutinizes her face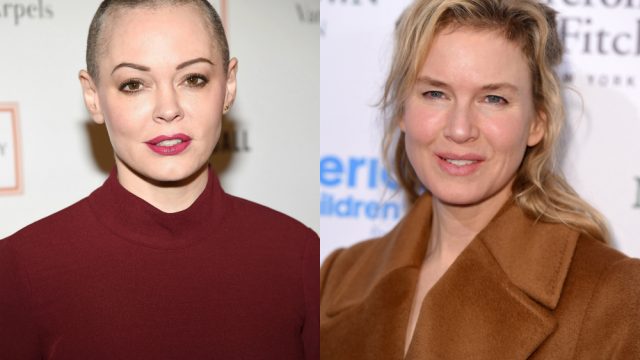 Rose McGowan is known for speaking up about the unfair treatment many women face in the entertainment business. Most recently, the actress and director called out Variety for publishing a callous piece by film critic Owen Gleiberman that referenced plastic surgery in Hollywood and attacked Renée Zellweger for not looking the same in the upcoming Bridget Jones's Baby as she did 15 years ago. The article did not mention anything about the much-anticipated third installment of the Bridget Jones canon, and instead, focused on her looks. In fact, the name of the article was "Renée Zellweger: If She No Longer Looks Like Herself, Has She Become a Different Actress?"
Upon watching the trailer, Gleiberman wrote, "I didn't stare at the actress and think: She doesn't look like Renée Zellweger. I thought: She doesn't look like Bridget Jones! Oddly, that made it matter more." He added, "Celebrities, like anyone else, have the right to look however they want, but the characters they play become part of us. I suddenly felt like something had been taken away." McGowan's response, published on The Hollywood Reporter, calls out Gleiberman using Zellweger as a "punching bag" in order to impress at his new gig and bullying her just because she is "growing older in a way you don't approve of." She describes Gleiberman's point as "vile, damaging, stupid and cruel," while adding, "It also reeks of status quo white-male privilege." false false
To make her point even more clear, McGowan then took excerpts from Gleiberman's piece but replaced Zellweger's name with the names of different male actors. For example: "The movie's star, LEONARDO DICAPRIO, already had his "Did he or didn't he?" moment back in 2014, and I had followed the round-the-world scrutinizing of his image that went along with it, but this was different. Watching the trailer, I didn't stare at the actor and think: He doesn't look like LEONARDO DICAPRIO. I thought: He doesn't look like JAY GATSBY!"
McGowan goes onto share her own experiences as a woman in the industry. "I speak as someone who was abused by Hollywood and by people like you in the media, but I'm a different breed, one they didn't count on," she wrote. She concludes by expressing her desire to stop "the brainwashing Hollywood and the media have for too long gotten away with" while calling Gleiberman a "bully on semi-glossy paper."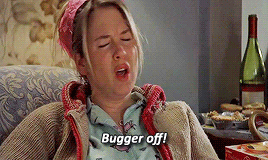 It's important that actresses like McGowan speak up about the scrutiny, injustices, and double standards so many women in entertainment have to deal with. She describes Hollywood as being a "town built on fear" and says that so many people, possibly even Zellweger, are scared of being blacklisted or branded as difficult. This may be why we don't hear stories like Rose's often, and when we do, it causes the glitz and glamour of the movie business to be tainted. Hopefully more will take a cue from Rose and be brave and loud about it. It's the only way things will ever change. 
Gleiberman described Zellweger's image as one of an "extraordinary ordinary girl" and was worried that audiences won't find her the same way because she looks different than she did almost two decades ago. But, even from the trailer, it's clear she fell back into her character's shoes with ease, charm, and grace. By focusing so strongly on her physical appearance, he overlooked exactly what made Bridget Jones so special — Zellweger herself. 
If you haven't seen the new trailer for Bridget Jones's Baby yet, watch it below. Trust us when we say you'll fall back in love with her immediately.