Rose McGowan is calling Ben Affleck out, saying he knew about the Harvey Weinstein allegations
Rose McGowan is not here to play with powerful men who try to reframe history. It all started when Ben Affleck released a statement on Facebook yesterday in response to the Harvey Weinstein allegations, stating he was "saddened and angry."
McGowan, who reached a settlement with Weinstein in 1997 following an incident in a hotel room, took to Twitter to slam Affleck ­— quoting the actor as saying, allegedly, "Goddamit! I told him to stop doing that!" after the assault.
https://twitter.com/udfredirect/status/917867520828194816
https://twitter.com/udfredirect/status/917844865806778368
The exchange comes after shocking exposés appearing in both The New York Times and The New Yorker uncovered decades of sexual harassment and rape allegations against Weinstein, as well as possible cover-ups by the movie mogul's inner circle.
The New Yorker also released chilling audio between Weinstein and model Ambra Battilana Gutierrez, in which Weinstein admitted to groping Gutierrez during a prior meeting. Other well-known actresses that have come forward with allegations of assault include Ashley Judd, Gwyneth Paltrow, and Angelina Jolie.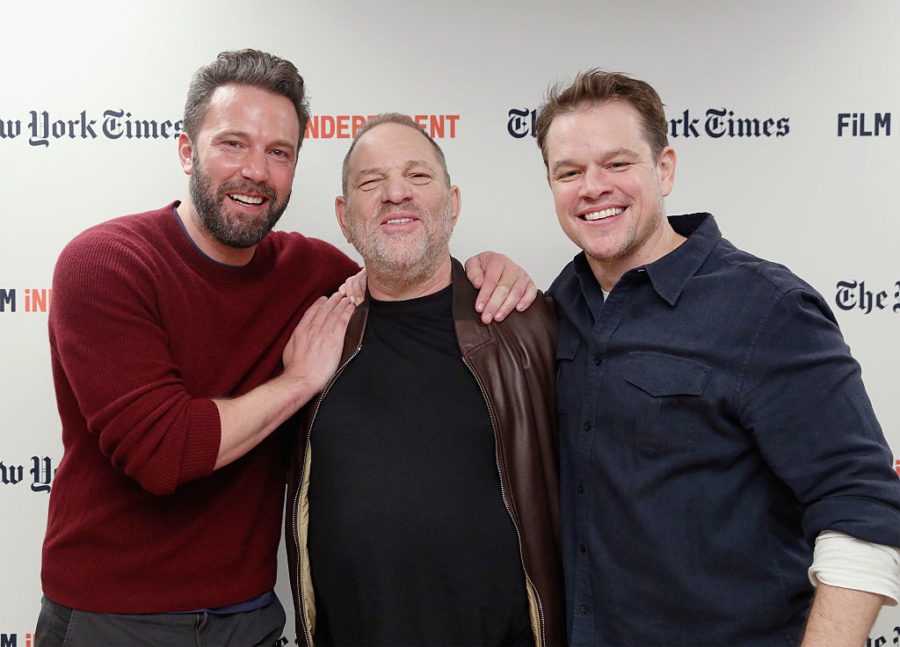 Affleck starred in Weinstein's film Good Will Hunting alongside friend Matt Damon, who recently landed in hot water for allegations of interfering with a piece that would have exposed Weinstein in 2004. Damon has denied the reports, recalling the extent of the phone calls to Deadline.
Following the explosive tweets, actress Hilarie Burton and Twitter user Shanice Brim recalled a 2003 incident when Affleck groped Burton on TRL.
Yeah, pretty bad. Ben Affleck, please stop releasing statements about a culture you are complicit in maintaining.