Lots of viewers didn't realize Amazon's Rose Parade coverage was a spoof, and this is awkward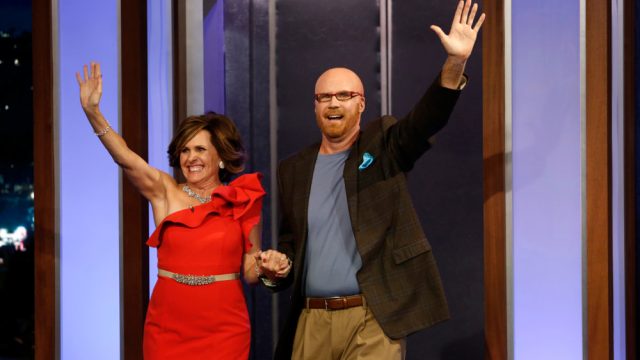 On New Year's Day, Will Ferrell and Molly Shannon starred as Cord Hosenbeck and Tish Cattigan in Funny or Die spoof coverage of the Rose Parade on Amazon Prime — but it turns out a lot of people mistook the Funny or Die coverage as the real thing and were not fans of it.
While Saturday Night Live fans were in for the perfect New Year's welcome, watching Ferrell and Shannon banter as the fictional Cord and Tish — who've been covering the Rose Parade for about 25 years — the many viewers who weren't aware of the spoof weren't fans of the commentary. The two made fun of the parade — joking about the bands, floats, and participants — chatted about topics completely unrelated to the parade, and pestered their correspondent Tim Meadows about his favorite memories from SNL – something he *wasn't* thrilled about.
As the stream went on, the angry viewers took their complaints to the review section.
Many posted scathing reviews of Cord and Tish's commentary and defenses of the Rose Parade, alongside their one-star reviews.





While many simply didn't realize Cord and Tish were just characters and slammed their commentary altogether, others expressed disappointment that the spoof didn't actually show much of the parade, definitely missing the point a little bit.
Naturally, Twitter couldn't figure out what was funnier: the Funny or Die coverage itself or the outrage that ensued.
false
false
https://twitter.com/udfredirect/status/947880956219838465
Honestly, this is pretty hilarious. And luckily for Cord and Tish, a whole slew of stans came in to save the Amazon rating, which is currently sitting at two stars on the streaming platform.
So what's in store for 2019? The duo have already announced that they'll be back for next year's parade, and we couldn't be happier. Hopefully their detractors will come on-board by next year.
But we do have one request: We're definitely going to need more Tim Meadows!