I have rosacea, and these are the 4 key skincare products I use to treat it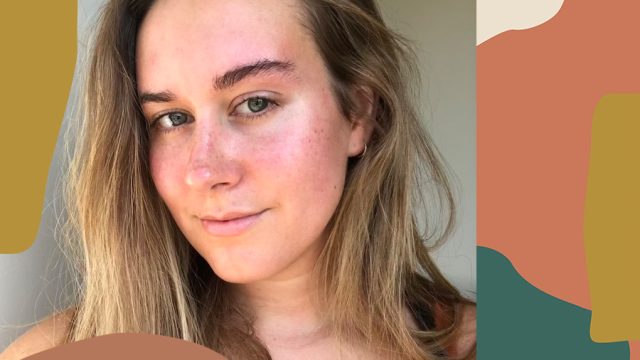 Ever since I can remember, I've been very aware of my rosacea. Even when I didn't have a name for it yet, I would walk through drugstore beauty aisles, searching for something that would do away with the redness that spanned across my skin. In fact, the first makeup product I ever bought was a tinted loose powder, which I kept in my backpack in case I needed to reapply it throughout the school day. Needless to say, it wasn't effective. Sure, it made my adolescent skin less shiny, but it barely did anything to dull my rosacea.
In hindsight, I know that a tinted powder wasn't the right makeup product to choose. I also know that no matter what makeup product I went with, I wouldn't have been satisfied because I wasn't addressing the source of the redness.
Instead of looking for skincare products to treat my skin, I was looking for makeup products to cover it.
Since then, I've seen the error in my ways, and I've invested in effective skincare products that I use whenever that stubborn redness returns. In my opinion, these products have significantly improved the appearance of my skin, not only helping to calm rosacea, but keeping my complexion hydrated and healthy. Scroll down to see my four key anti-rosacea skincare products.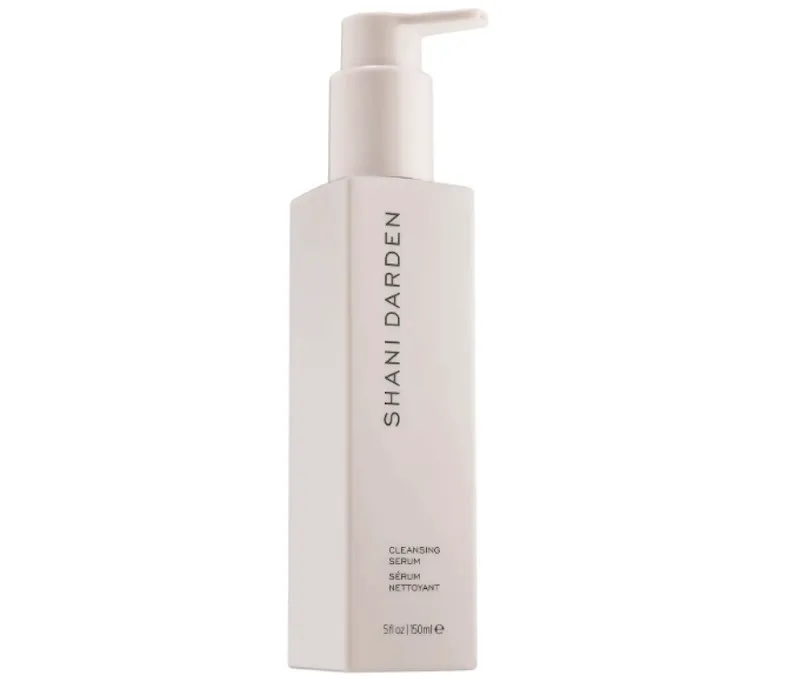 My anti-rosacea skincare routine starts with cleanser. Depending on how I feel, what I think my skin needs, and what I have in my cabinet, I rotate between three different cleansers: Shani Darden Cleansing Serum, iS Clinical Cleansing Complex, and Tula Purifying Face Cleanser. All three are gentle; they cleanse away makeup, dirt, and debris without stripping the moisture from my skin. That's key, because if I use a cleanser that's too harsh or too drying, I notice that my redness worsens. It makes sense, considering that rosacea and sensitivity go hand in hand.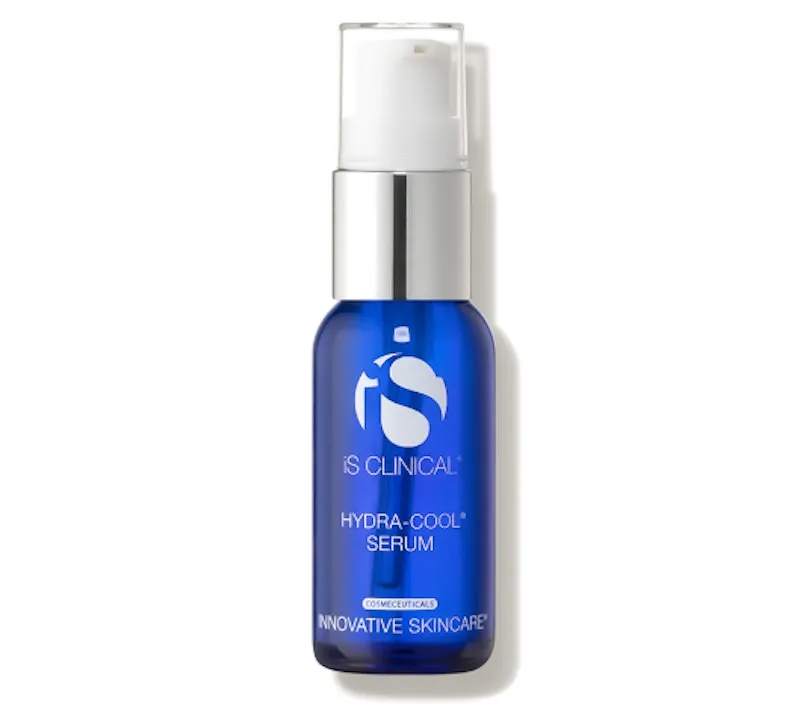 Next, I turn to serum. One of my absolute favorites is the iS Clinical Hydra-Cool Serum, which gives my skin a cooling sensation on contact (which is helpful, considering my rosacea often feels warm to the touch, almost like a mild sunburn). Most importantly, it never irritates my skin—not when it's dry or slightly sunburned or in the midst of a bad rosacea flare-up (I know, because I've tested it on all three). The reason it's so gentle is the calming ingredients it's formulated with: Hydrating hyaluronic acid, nourishing vitamin B5, and antioxidant-rich centella asiatica. The latter is a soothing ingredient that's found in many other anti-redness serums, such as Dr. Jart+ Cicapair Tiger Grass Serum, which is another product I've found to be effective.
Side note: When my rosacea flares up, I lay off any serums that contain reactive ingredients like vitamin C or retinol. Personally, I've found this is an effective way to calm my skin. It's only when I feel like it's stabilized again that I cautiously re-introduce products with these ingredients in them.
After serum, I turn to moisturizer. Whether I'm trying to calm my rosacea or not, I usually reach for this one from Peach & Lily. I've waxed poetic about it before, but it bears repeating: the formula is gentle and hydrating. I love that it contains antioxidant-rich ingredients to address premature signs of aging, and I really love that it's not slimy, greasy, or heavy. It doesn't pill. It just keeps the skin looking fresh, plump, and hydrated. As you can probably tell, I'm pretty obsessed with it.
Another moisturizer that I've been loving lately is the Dr. Barbara Sturm Face Cream. I just recently tried it, and I was really impressed with its lightweight yet superbly hydrating formula. Much like the Peach & Lily moisturizer, it doesn't leave behind any icky residue on my skin. In fact, it's so smooth and hydrating that I've found it to be the perfect base for makeup.
If I'm completing my anti-rosacea skincare routine in the evening, I'll simply go to bed after the moisturizer step. However, if I'm completing it in the morning, I'll finish it off with sunscreen. This part's important, because rosacea can be triggered by UV exposure. It can also be triggered by things like alcohol, caffeine consumption, and stress, so keeping a close eye on your diet and wellness routine is crucial. Just like with anything else, if you lead a healthy lifestyle, the effects will probably show up in your skin.