Rory and Paris are back together again in this brand new "Gilmore Girls: A Year in the Life" image
When times get tough, you hold your best friends closest. Thankfully, that's still the case for a one Rory Gilmore and her frenemy-turned-roommate-turned-best-friend Paris Geller. Though they might not be roommates anymore, and don't even live in the same city (and probably, state), in a new batch of Gilmore Girls: A Year in the Life images we see that Rory and Paris are back together again, and we couldn't be happier.
With 15 days (!!!) to go until the revival hits Netflix, once again, the streaming site has released a few more images from the highly anticipated revival. This is the first one where we've actually seen Paris — sure, she was in the full-length trailer, but this is her first ~official~ Year in the Life picture.
And, the setting for it is perfect: Rory and Paris are hanging out at their former high school, Chilton.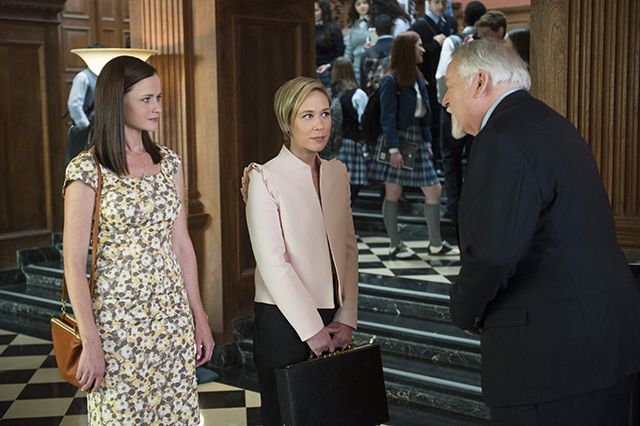 From what we know about Rory during A Year in the Life — and though we first though she was a teacher at Chilton — she's actually just returning back for the day to talk to current students.
Paris, meanwhile, might actually be working at Chilton. The Netflix Instagram posted a picture that suggests she's in some position of power, and who better to shape the young minds of tomorrow than Paris Geller?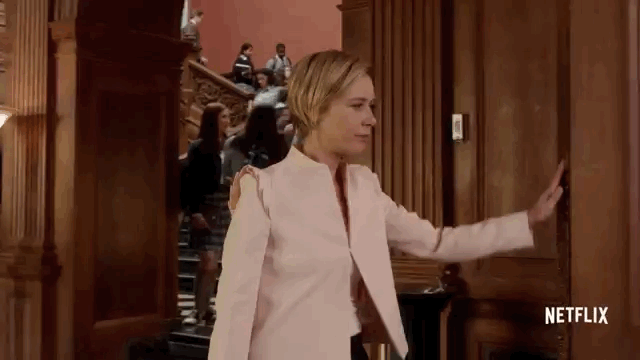 You can check out all seven brand new images over at Refinery29. November 25th will be here before you know it.