We have some surprising news about Rory Gilmore's relationship status on the "Gilmore Girls" reboot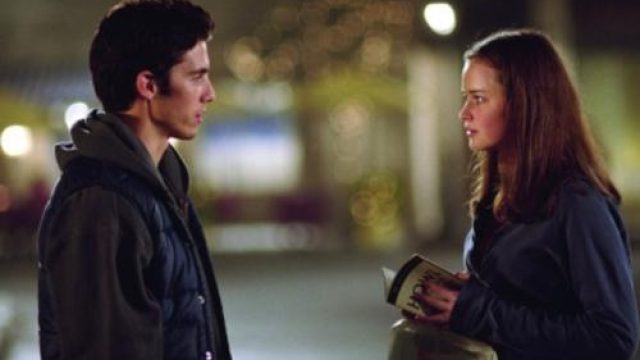 Gilmore Girls: Seasons is happening, people, and casting rumors are flying. As of right now, the only people are know are for sure confirmed to be involved are Lauren Graham (Lorelai), Alexis Bledel (Rory), Scott Patterson (Luke), Kelly Bishop (Emily), Keiko Agena (Lane) and Sean Gunn (Kirk). And there are a few names we'd like to see added to that list. At the top, it says MELISSA MCCARTHY in all caps.
Stars Hollow wouldn't be the same without Sookie St. James. She's Lorelai's #1 gal pal (after Rory, of course) and keeps us giggling with her excitement and her clumsy outbursts. A Gilmore Girls episode—let alone an entire season—without Sookie is like, well, we don't even want to think about what that's like. But Melissa McCarthy is a busy lady, and realistically, it's still unclear if she'll be available to come back for it.
Some other names we'd like to see added to the cast list are Milo Ventimiglia, Jared Padalecki and Matt Czuchry—the gentlemen who play Jess, Dean, and Logan. If one (or multiple) of them get confirmed, we can start to see possible plot ideas for Seasons.
"Our plan is to get as many of the lovely men back as possible," Amy Sherman-Palladino told TV Line. "We're still dealing with who's going to be in it. We definitely want to see them. And we have storylines planned. I just need someone to tell me they're going to show up."
We'd love to see Jess, Dean, and Logan again. Yes, all three of them. No, they don't necessarily have to be dating Rory, but it just wouldn't be right without them. Which brings us to the question: What is Rory's relationship status? Is she serious with a new guy, or is she single and ready to mingle?
"She's… single in the sense that she's not married," said AS-P. "But she's dating like any young woman with that face would be."
So we shouldn't count out any of Rory's old suitors just yet. Noted. We'll just have to wait and see what happens and who joins!